I knew some people were not going to be happy with us sharing their customer-friendly credentials. 'How dare you? Are you crazy?' were the most common reactions I came across.
Pension providers are huge and they'll use expensive PR agencies and 'corporate communications' departments to brush up their image and deny any wrongdoing. But, with over 6000 sign ups and many customers switching to PensionBee each month, we're collecting so much data that we're sitting on a goldmine of insight… particularly when it comes to how individual providers operate.
A golden opportunity
We quickly realised that this was the untold story of the pension industry. In the last couple of months, I've learnt all sorts of industry secrets, like how providers hide fees to their customers and how they'll keep you on hold (forever). Oh, and on top of that why does it have to take up to 40 days to get insight into your pension details? If I can see my bank balance on my mobile, why do I have to wait for a once-a-year paper statement? It's truly mind-boggling.
The Robin Hood Index is born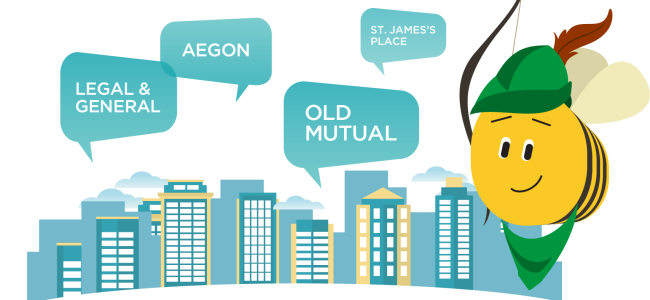 It's thanks to all of this that we decided to launch the Robin Hood Index – an analysis of each pension provider's customer service capabilities. It was quickly picked up by the Daily Telegraph and The Times.
The response from our PensionBee customers has been heartwarming too. Lucy said that the "condescending tone from her previous provider" put her off pensions until she found us online. And Sam is just happy that we retrieved his pensions from the claws of a provider who "didn't want to discuss his pension over the phone or email".
Unsurprisingly most providers denied any wrongdoing (or blamed Brexit or other unrelated events for their shabby customer service). As long as they remain in this state of denial, we'll keep on pressing for change.
Why not join us?
So, whether you're a customer or not keep a close eye on us. And, if you're just as sick and tired of the big bad pensions wolfs as we are, switch to PensionBee today. You don't need a PHD in finance to manage all your pension savings, and you'll help bring change to a dusty old industry.