Environmental, social and corporate governance
We're conscious of the environmental, social and corporate governance impact we can have as a leading pension company, and we intend to use our influence to build a better future - for our customers, society and the planet
As a fully online pension provider with a small London office, PensionBee's direct environmental impact is limited. However, with assets under administration of £3.9 billion, we have the ability to drive positive change in all the companies our customers are invested in, to help tackle the biggest challenges facing our planet. We believe that pension providers have a crucial role to play in the transition from the carbon economy to one based on renewable energy sources. Here's how we're taking action.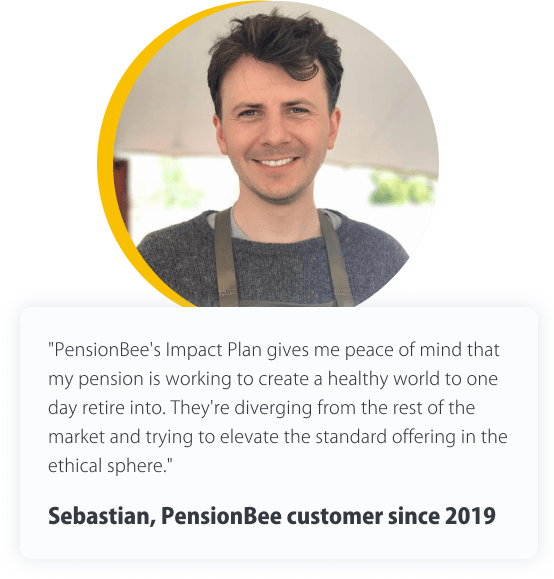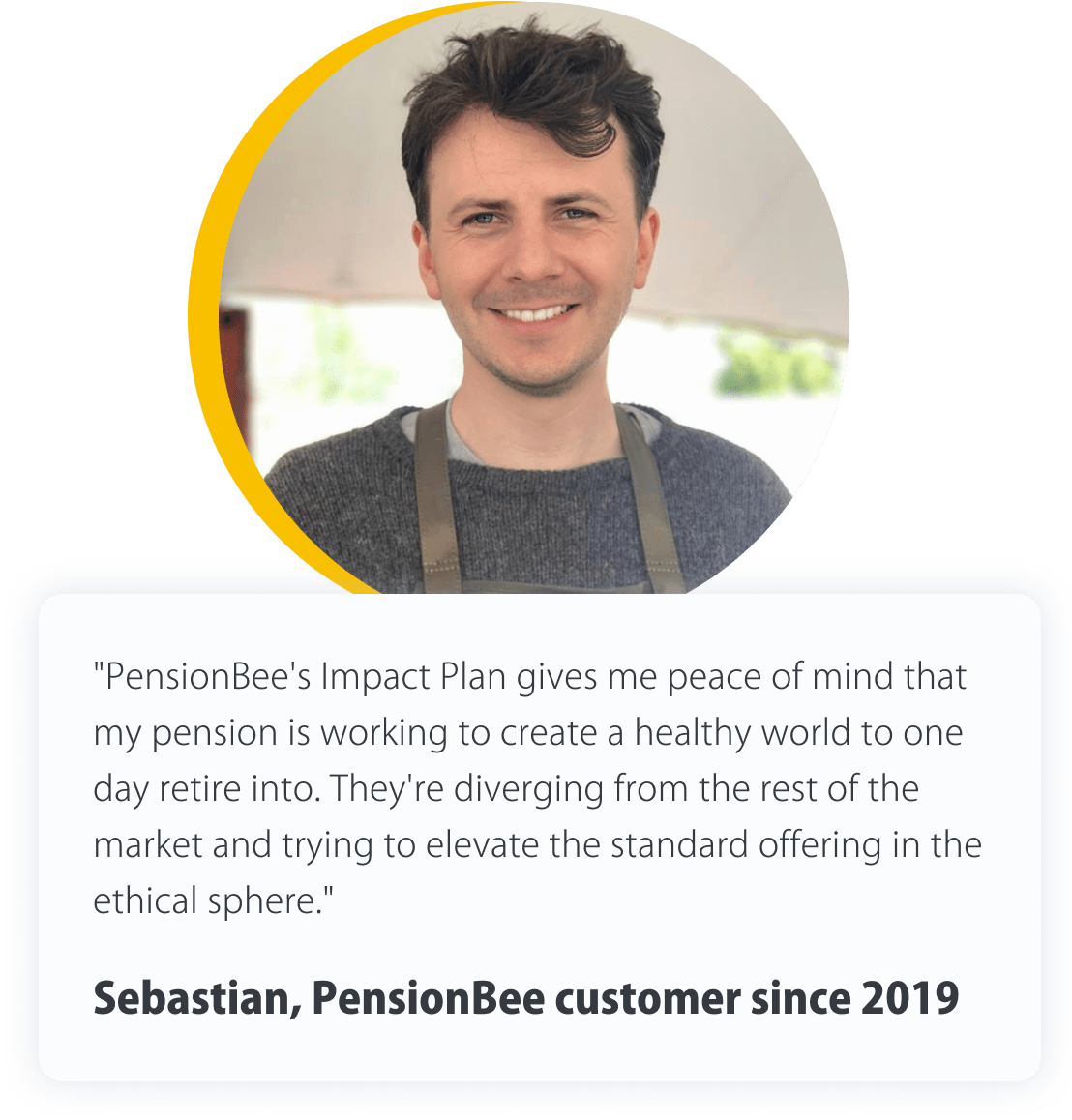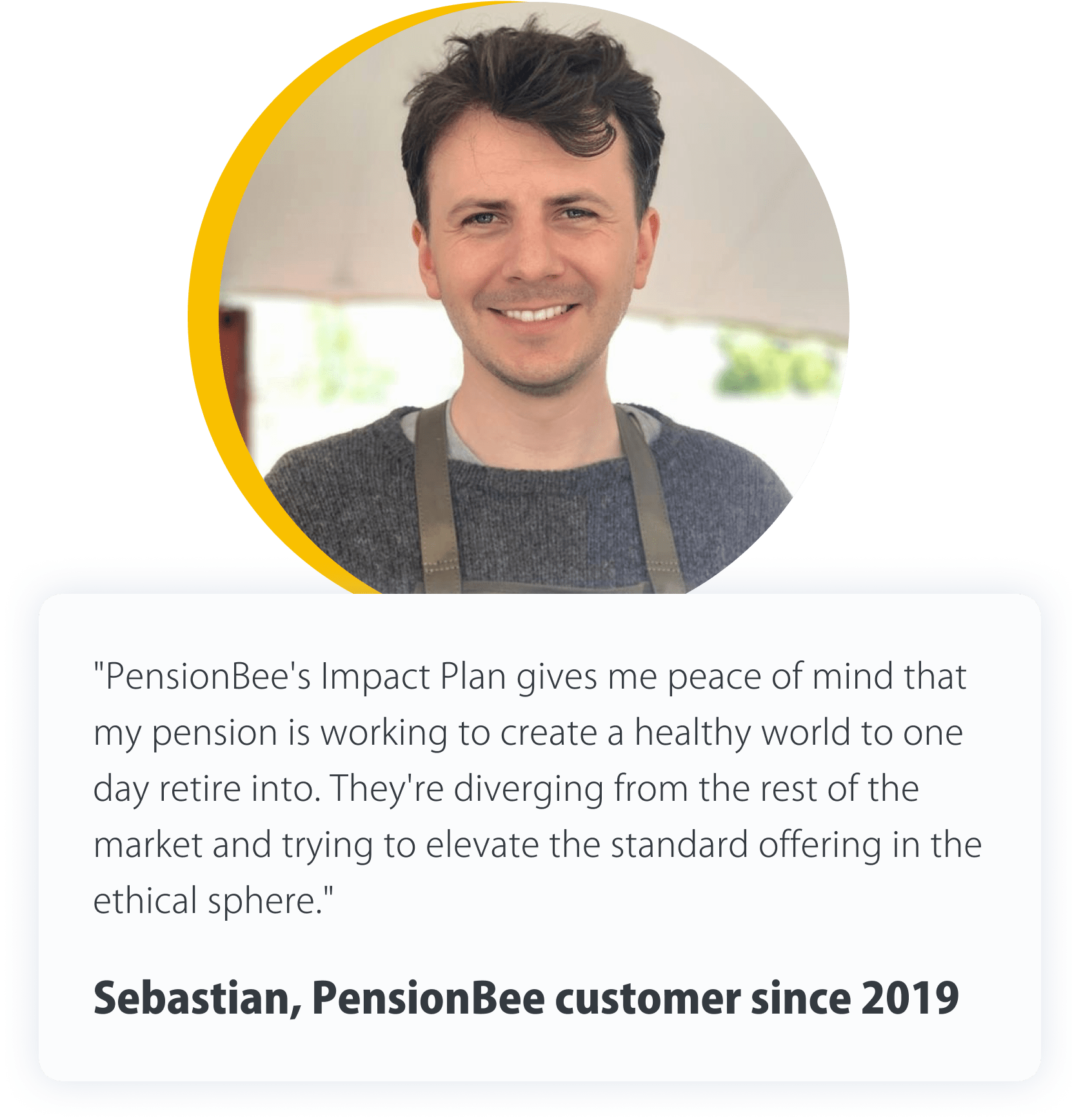 Helping thousands of pension savers invest in funds that align with their values
Customer feedback shapes how we do things at PensionBee. When our customers told us they wanted a plan that both builds a pension pot for retirement, as well as a better world to retire into, we responded with the PensionBee Impact Plan. Our Impact Plan invests exclusively in companies addressing the world's great social and environmental problems, while saving for a happy retirement.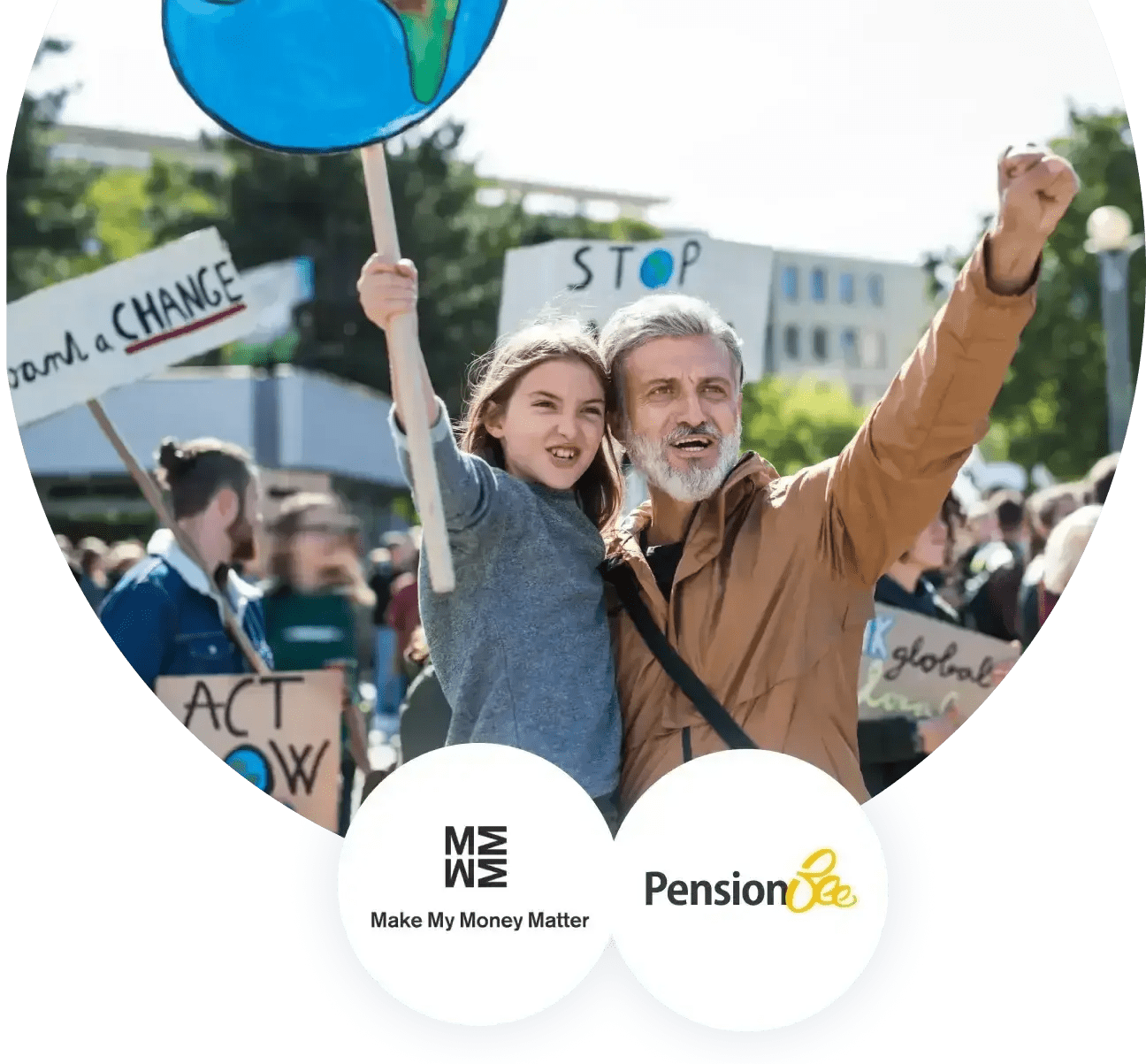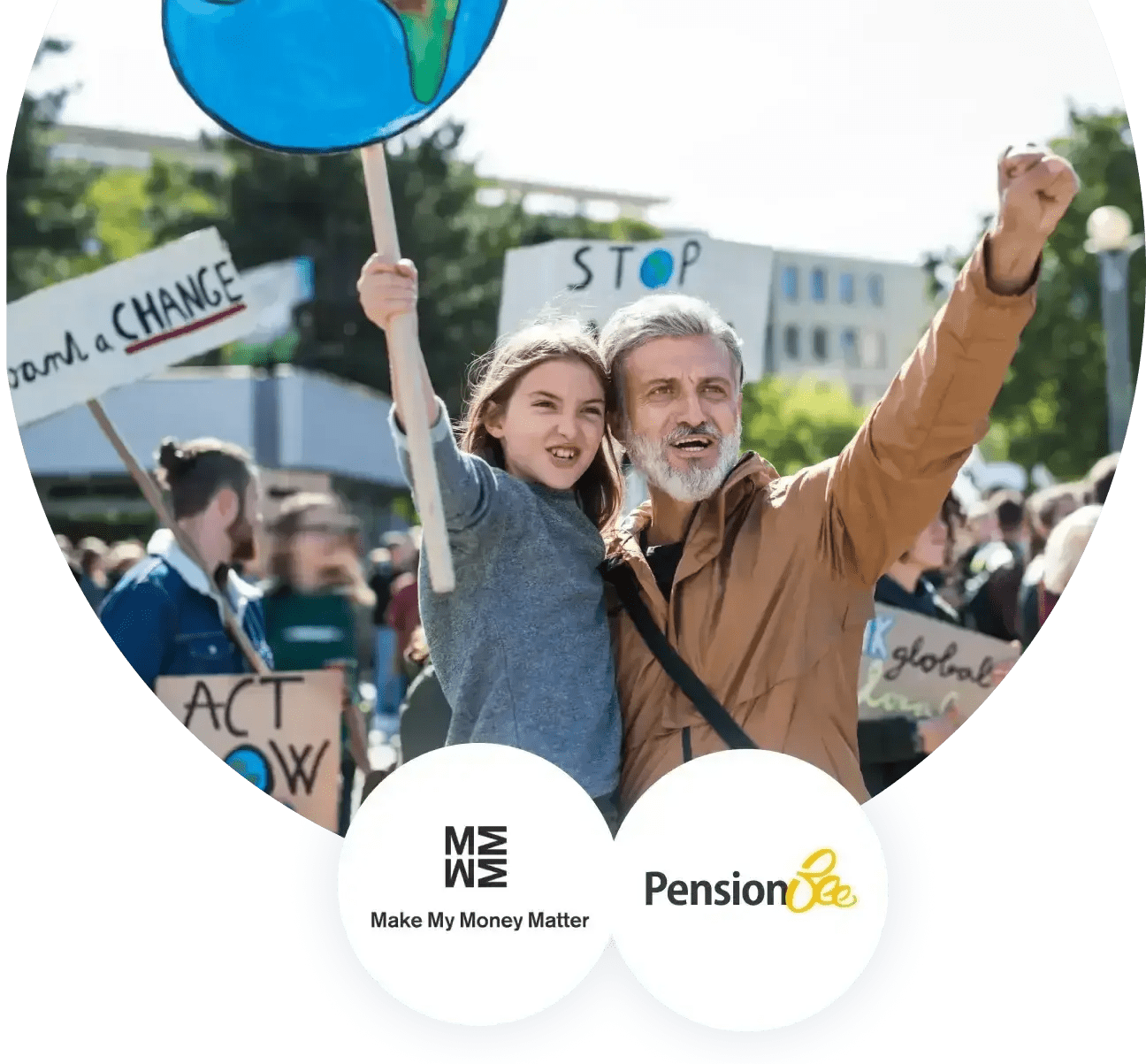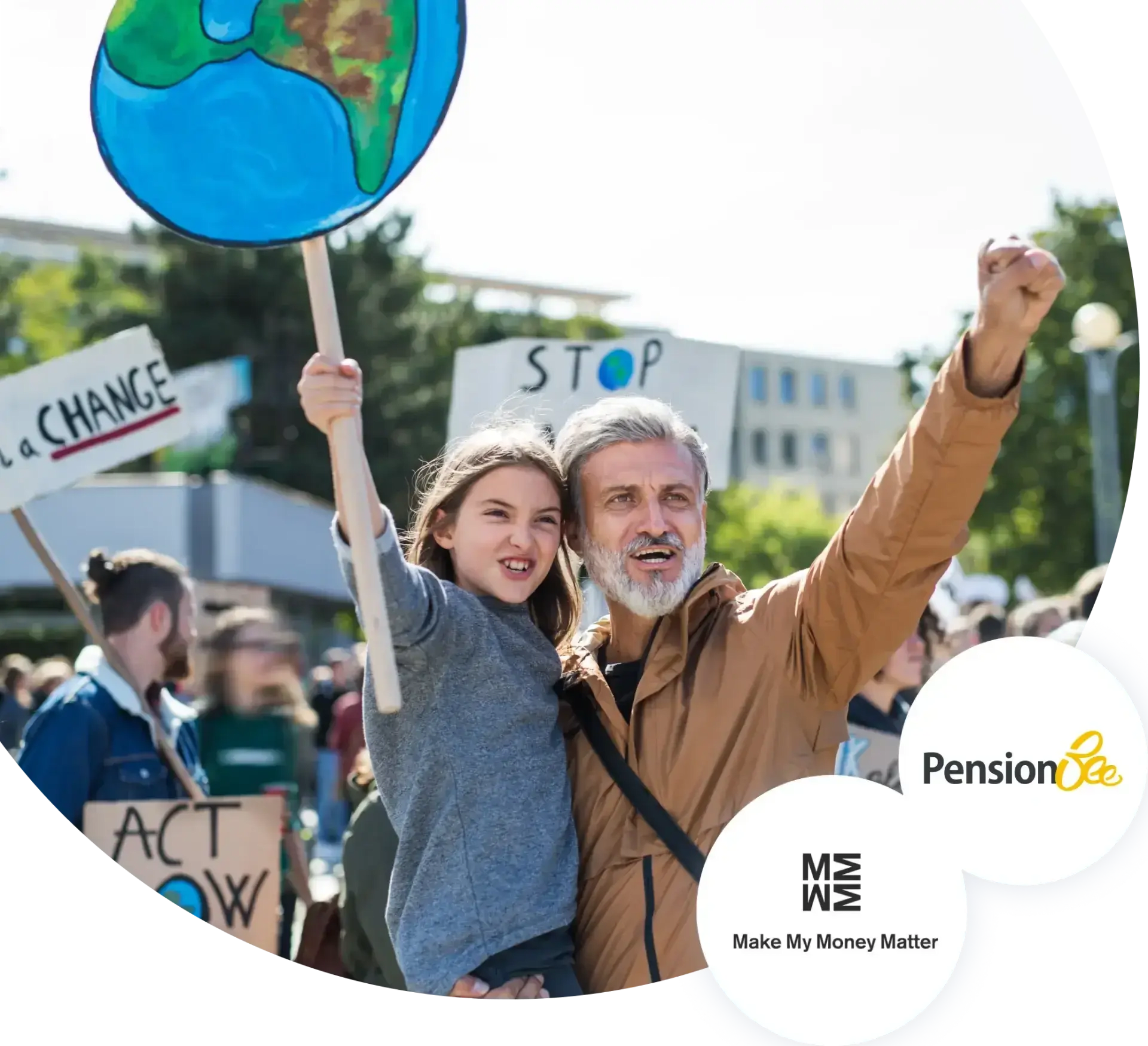 Minimising our impact on the environment
PensionBee is committed to achieving net zero emissions across the entire business by 2050 at the latest. Our net zero commitment is in accordance with the science of the Paris Agreement and keeping warming within 1.5C by the end of this century. We offer fully remote working to all employees and only use cloud-hosted web services which remove the need for servers. Our website is powered by 100% renewable energy and our London office premises use 100% renewable REGO sustainable green electricity. In 2022, PensionBee won a place on the Mayor's Business Climate Challenge (BCC), an ambitious energy efficiency programme which supports businesses to reduce their energy consumption, to accelerate building-decarbonisation efforts and contribute to London's target of becoming a zero carbon city by 2030.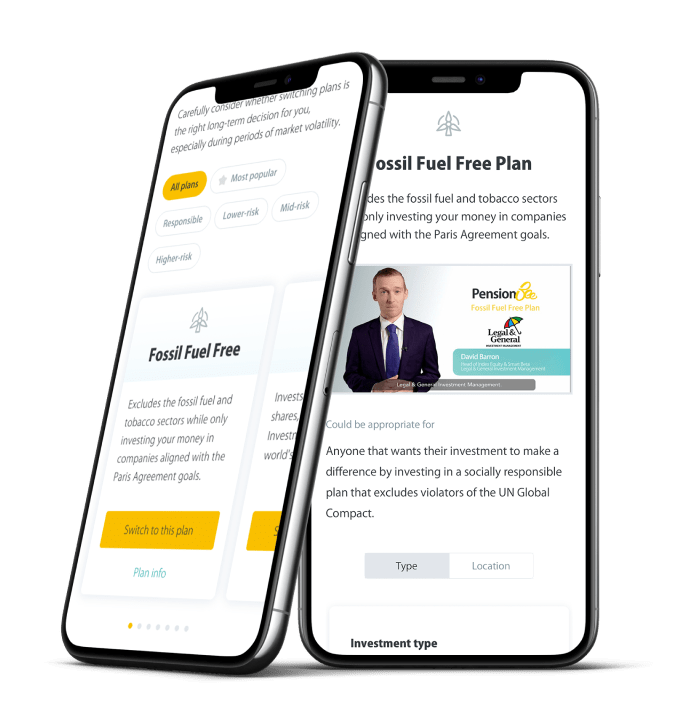 First provider to offer a mainstream fossil fuel free investment option
PensionBee offers the Fossil Fuel Free Plan, managed by Legal & General. The Fossil Fuel Free Plan is one of the UK's first mainstream private pensions to exclude companies with proven or probable reserves in oil, gas or coal, tobacco companies, manufacturers of controversial weapons and persistent violators of the UN Global Compact.
Environmental documentation
Browse and download our environmental documentation on our ESG Document Hub
PensionBee has a well established history of fostering diversity and inclusion in the workplace. Social inclusion is central to our vision of living in a world where everyone can look forward to a happy retirement and to our ambition to create the kind of workplace where all PensionBee colleagues can succeed as themselves. Our diverse workforce reflects our diverse society, and we run and support a number of initiatives that improve social inclusion.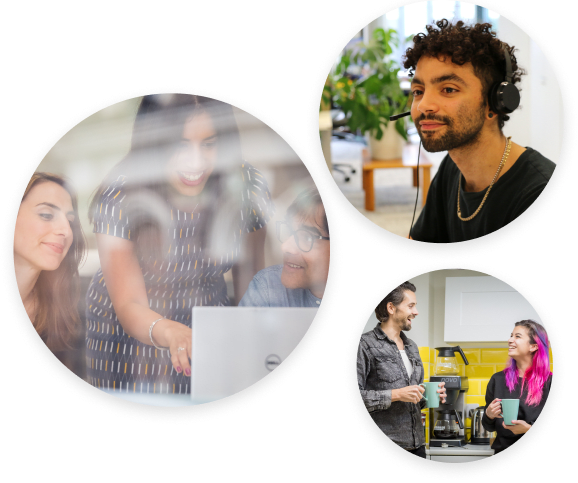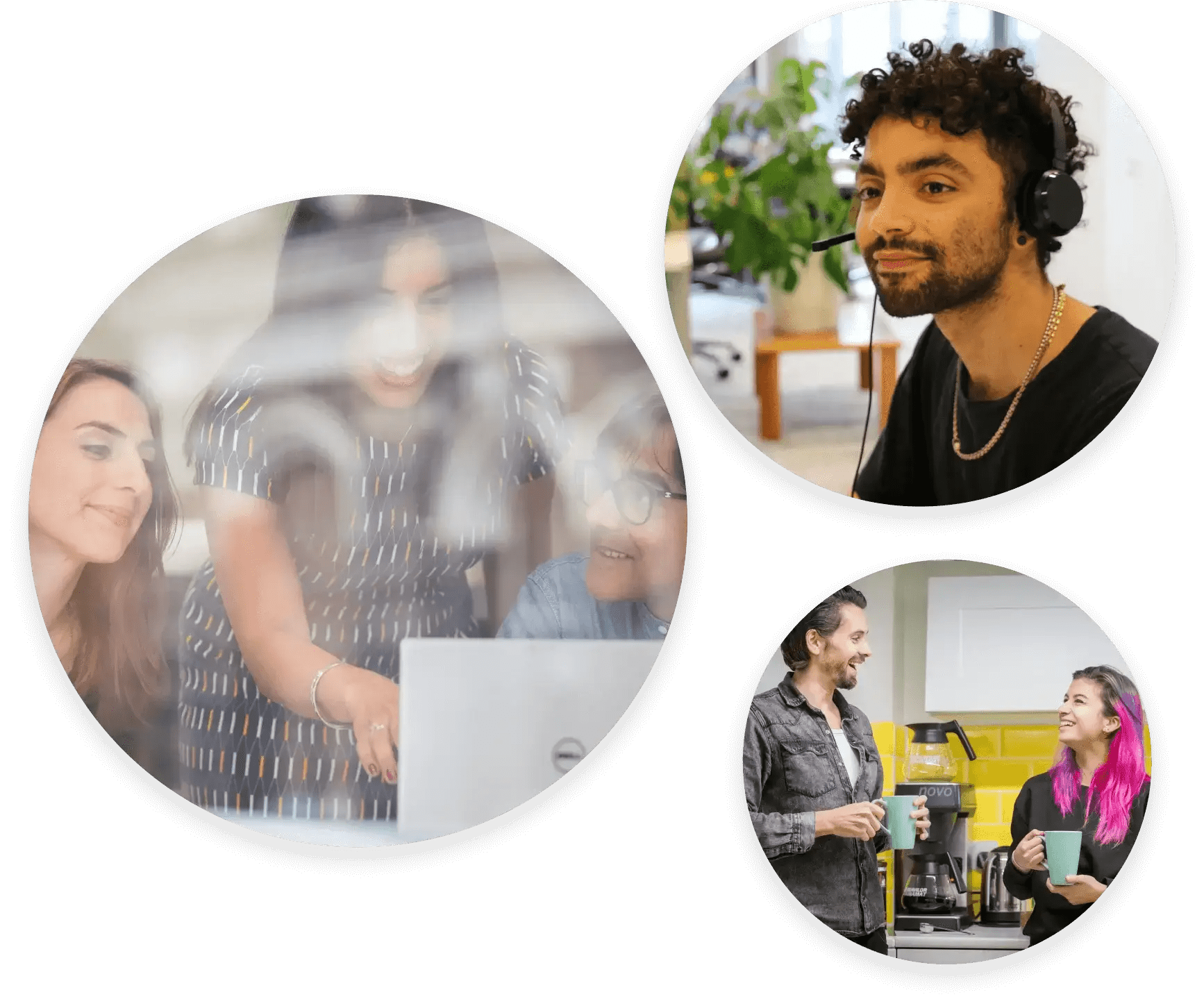 Building diverse teams
40% of PensionBee staff self-identify their ethnicity as Asian, Black, Mixed, multiple or other ethnic representation. We achieved 52% female and minority gender representation across the entire employee base. We champion women in key positions - with 57% female representation at Board level and 50% at Executive Management level - because we believe that creating an inclusive company is crucial to building an inclusive product. We're also proud to pay our colleagues the London Living Wage, wherever they live in the UK, and work with ShareAction on making the Living Wage a reality across the UK. In 2022, PensionBee continued disclosing under the Workforce Disclosure Initiative (WDI) with a disclosure score of 89%. The WDI aims to improve corporate transparency and accountability on workforce issues.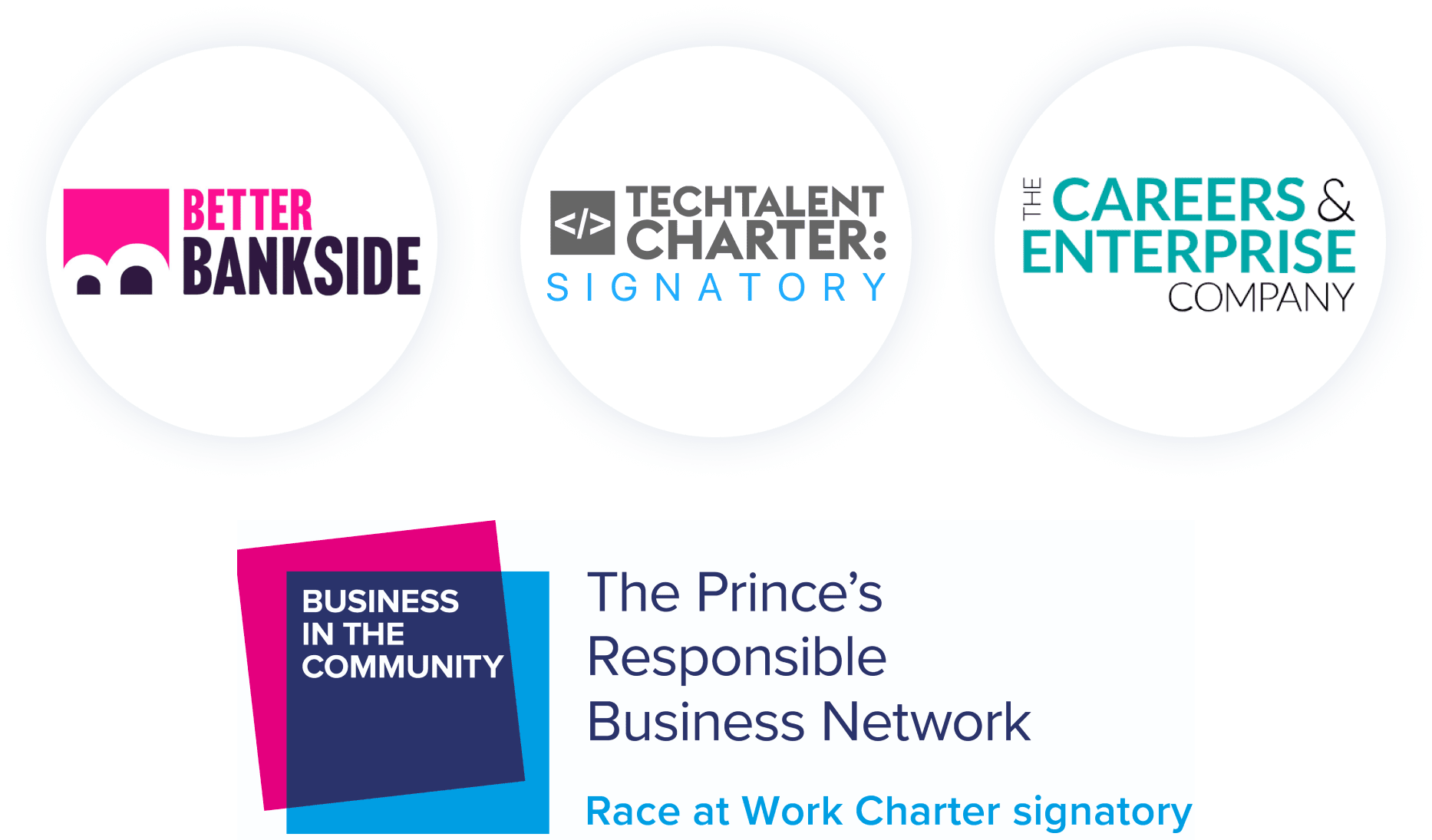 Working with our wider community
PensionBee deepened its work with different local state schools by creating tailored work experience placements for students and a disability inclusion-focused partnership. We also extended our engagement activities to students at Birkbeck University, via the Diversity Project. Our aim is to promote a financial services sector where anyone can build a fulfilling career, regardless of their background or personal characteristics. We collaborate with multiple charities in various ways including a digital insight exchange with Independent Age, a team-building volunteering event with RSPB Wildlife Charity, and a charity bike ride from London to Brighton to fundraise for Great Ormond Street Hospital. We also donate laptops to Mer-IT, a community interest company that recycles old devices for training use in vocational community repair workshops, to promote IT recycling as well as social inclusion. Elsewhere, we're a proud member of the Race at Work Charter, the Better Bankside and a signatory of the Tech Talent Charter.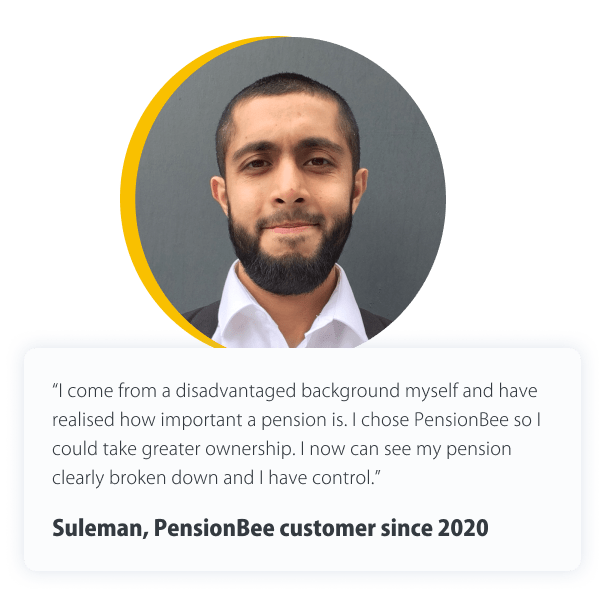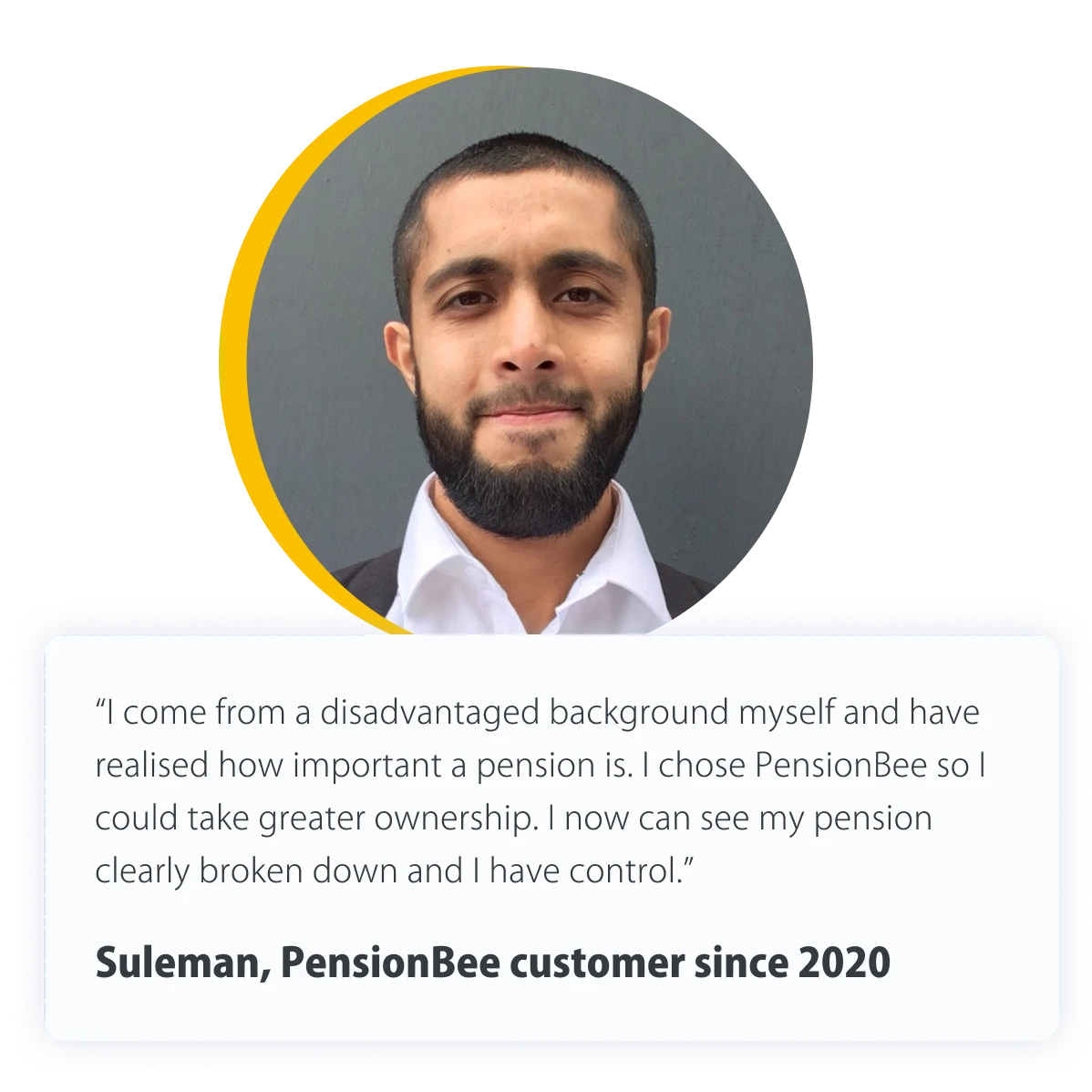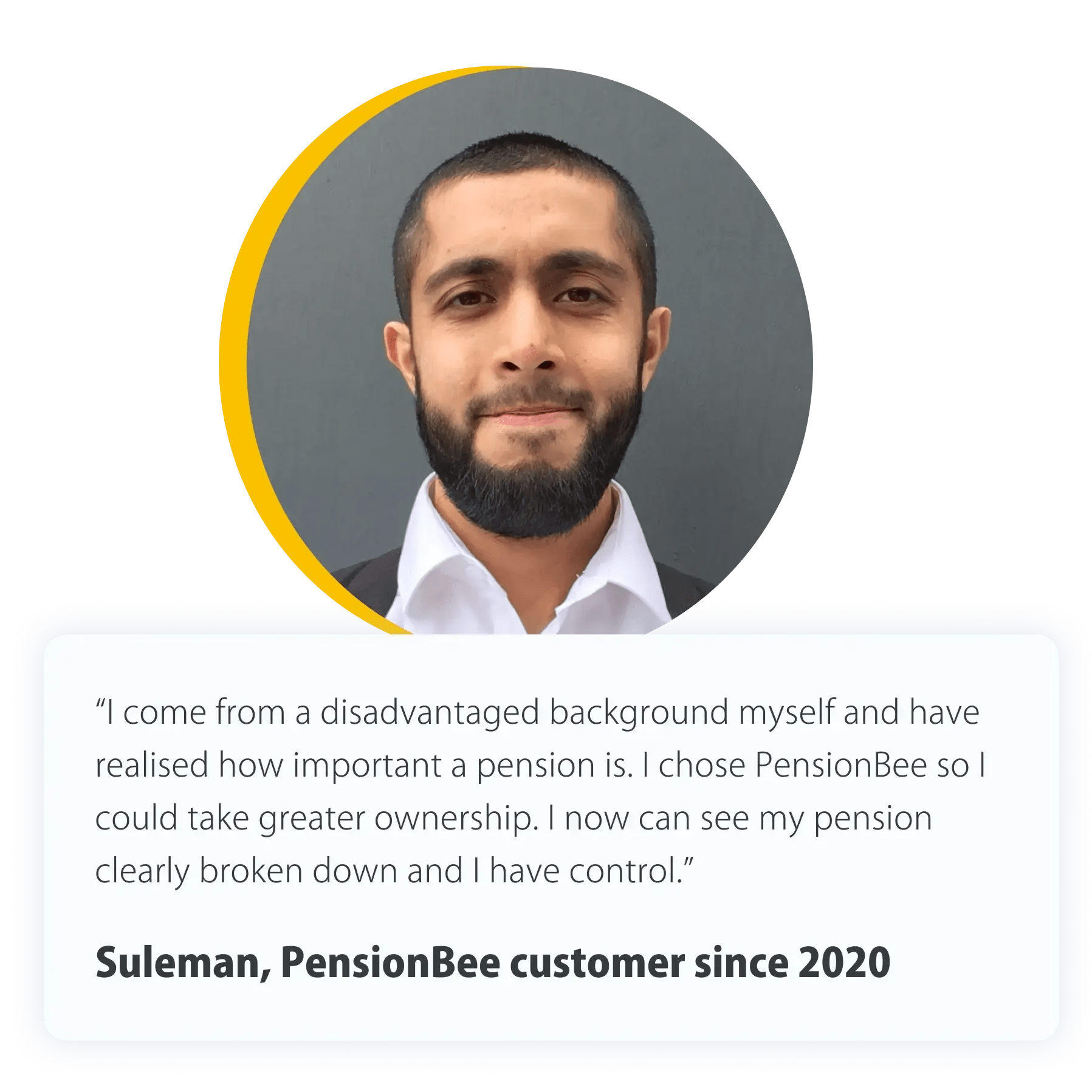 Fighting for a fairer pension system
We're committed to helping our customers overcome the barriers that still exist in the pensions system. We tell their stories to shine a light on the worst practices of the industry, and we're leading the campaign for an industry-wide commitment to a pension switch guarantee. We help our customers take control of their finances and help fight for their rights as savers. We support savers from all social backgrounds and aim to address financial inequality wherever it exists. Ultimately, our aim is to help our customers achieve financial freedom, to the benefit of not just themselves, but also society.
PensionBee is an active participant in industry groups. Our vision is for all our customers to achieve financial freedom and a core part of that is ensuring we have a policy environment that allows all savers to take control of their finances and fight for their rights as savers. We're committed to conscientious corporate governance and upholding the highest standards, including maintaining the right balance of skills, experience and diversity.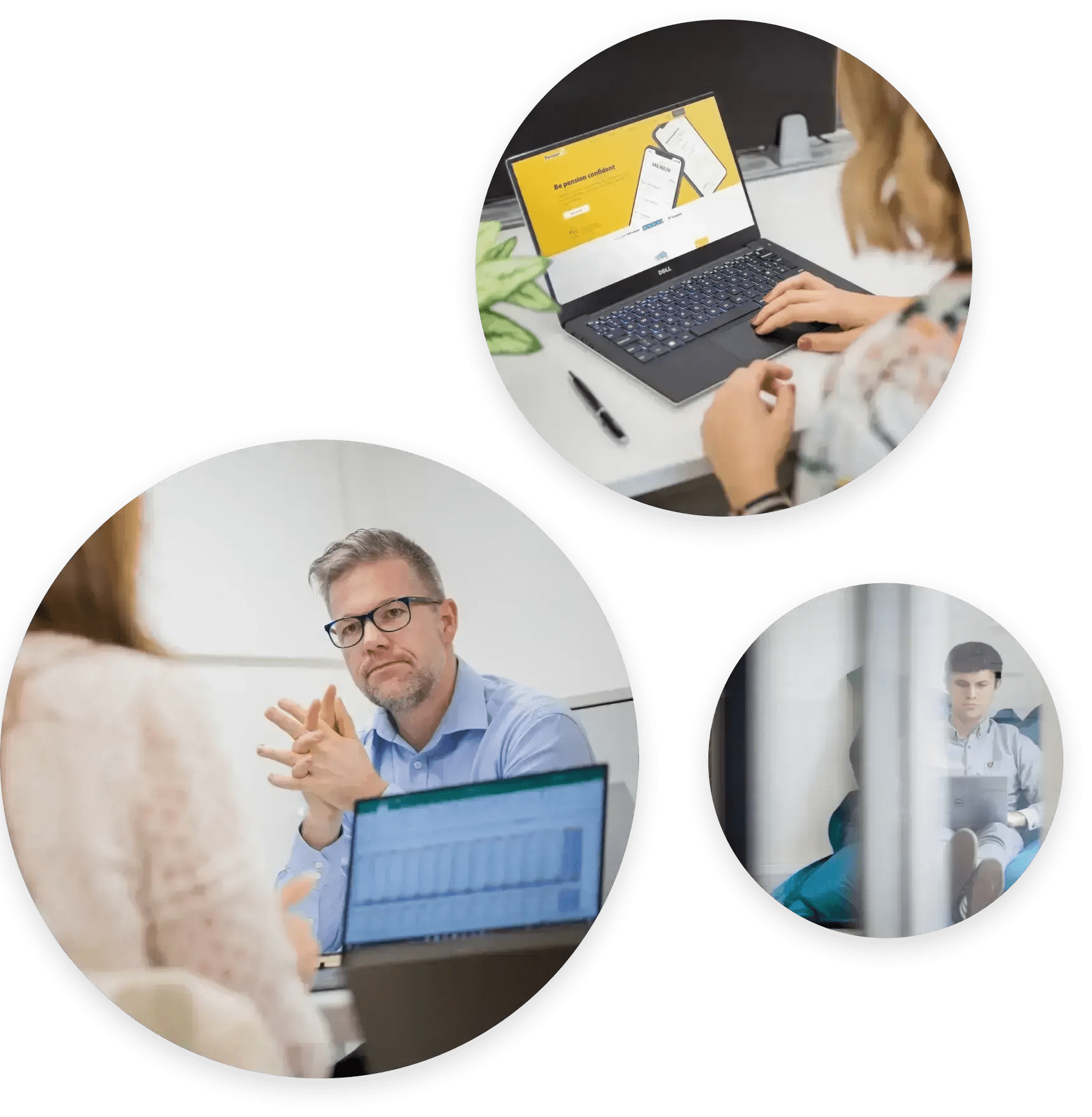 Committed to the UK Corporate Governance Code
The Board is committed to maintaining the highest standards of corporate governance, as demonstrated by the Company's voluntary compliance with the UK Corporate Governance Code (the 'Code') from the time of our initial public offering on the High Growth Segment of the Main Market of the London Stock Exchange ('LSE') in April 2021, prior to this becoming a formal requirement for us in April 2022. Our transfer to the Premium Segment of the Main Market of the LSE on 21 April 2022 has served to further underscore the ongoing commitment to the highest level of corporate governance, which is integral to the culture of our Company and our Board, and demonstrates continued delivery against the intentions which we set out at the time of our listing.
Independent Non-Executive Chairman
Senior Independent Director
Independent Non-Executive Director
Independent Non-Executive Director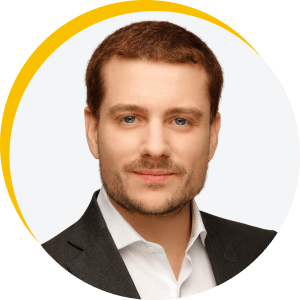 Christoph Martin
Chief Financial Officer
Independent Non-Executive Chairman
Senior Independent Director
Independent Non-Executive Director
Independent Non-Executive Director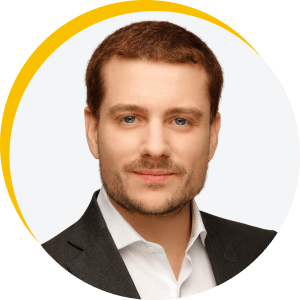 Christoph Martin
Chief Financial Officer
An experienced board
Alongside our CEO, Romi Savova, our CTO, Jonathan Lister Parsons, and our CFO, Christoph J. Martin, our Board consists of four independent directors - Mark Wood CBE, Mary Francis CBE, Michelle Cracknell CBE and Lara Oyesanya FRSA - who offer outside perspectives and bring decades of expertise. Collectively, they ensure that our strategy is sound, and delivered in line with our commitments to sustainability.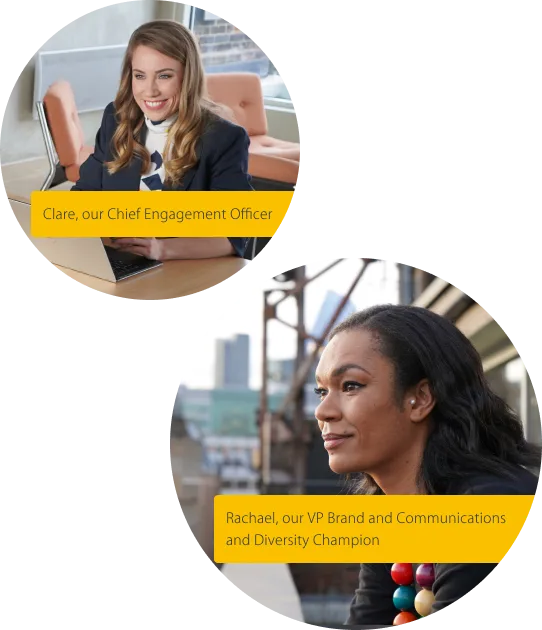 Dedicated to the fair treatment of all stakeholders
Regular engagement with all our stakeholders is at the core of our responsible business model. We maintain a comprehensive risk management process designed to identify, monitor and mitigate risks that arise from our business activities. This assists us in meeting our obligations to key stakeholders, including customers, employees, regulators and broader society. We use due diligence as a means to identify and prevent human rights risks to people in our business and value chain. We act ethically in all business dealings and expect our Suppliers to uphold these principles and urge them to adopt similar policies within their own businesses.
Governance documentation
Browse and download our governance documentation on our ESG Document Hub