Drawdown
A simple, stress-free way to take cash from your pension
Drawdown
allowance
Tax-free allowance:

25%

Taxable income:

75%
Start financing your retirement from 55
From the age of 55 you can start making pension withdrawals, and you can take up to 25% totally tax-free. Anything over this will incur a tax charge, but our handy calculator inside the BeeHive will tell you how much this could be.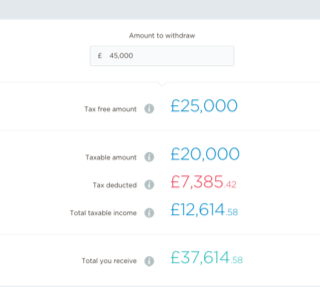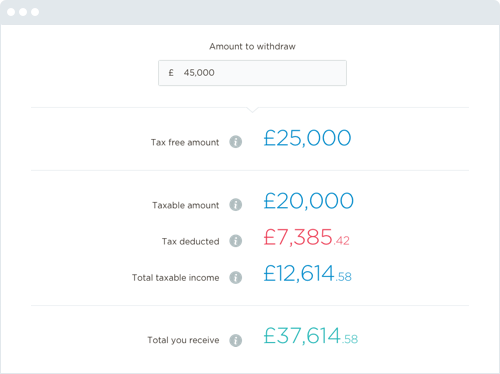 Make withdrawals in a few simple steps
Our drawdown option gets activated as soon as you hit your 55th birthday. From then on it's just a case of visiting your BeeHive and answering some simple questions. Paying out your money typically takes around two weeks.
Access your savings in one place
PensionBee combines all your old pensions into one online plan. This makes withdrawals much simpler, as all your money is together. Plus you get personal customer support from your dedicated BeeKeeper.
Feel the benefit of a fair fee
We charge a fee of £108 for taking up to 25% tax-free. Any amount over 25% costs £180 per withdrawal.*
*
If your pot has been with PensionBee for less than a year, then a full withdrawal of your pension will cost £400.