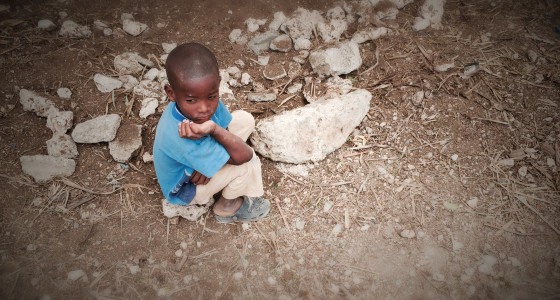 Figuring out which charities to donate to and how much to give
Late last year, Facebook founder and CEO Mark Zuckerberg hit the headlines when he pledged to donate 99% of his Facebook shares to charity. Although sceptics have questioned whether Zuckerberg has tax reasons as well as philanthropic motivations, it was an emphatic statement.
Although most of us don't have Zuckerberg's billions to donate, about 55% of people in the UK give money to charitable causes each month. But deciding which charities to donate to and figuring out a reasonable amount to give can be a challenge.
If making the world a better place is part of your plan for 2016, read on for our guide to giving to charity.
How much to give
Of course there's no hard and fast answer to this: it depends how much money you can afford to give. Although over half of Britons donate to charity each month, the donation amounts are generally quite small; 2011-12 figures showed that the typical amount was about £10 per month.
Ethical philosopher Peter Singer suggests that the majority of people (i.e. not the very wealthiest, who should give more) should donate at least 1% of their annual income. This would be £265 a year for someone on the average UK salary of £26,500. Many other rules of thumb have been suggested by thinkers and philanthropists, with figures generally clustering around 3% to 5% of income.
If you don't have a stable income or you're not sure how much you can afford to give, it may be a good idea to start off with one-off donations rather than setting up a regular direct debit. It's better to start off small with the possibility of increasing your donations later on. Make sure you're clear on how much disposable income you actually have when you start donating: use our financial planning guide to work things out.
Who to give to
Perhaps there's a particular cause that's close to your heart, or maybe you're choosing a charity from scratch. Either way, do your research: read up on how your money will be spent and find out the percentage of donations that goes to the cause rather than the charity's administration. You want to make sure you're giving to a charity that's run well and that can demonstrate how donations are spent. On the Alive and Giving website you can search for charities by sector and see their 'charitable spend' as a percentage.
Alternatively, you could follow the theory set out by Oxford philosopher Toby Ord. His Giving What We Can project advocates donating 10% of your salary to charity, and the organisation uses data and evidence to recommend the most effective charities according to a rigorous framework. It's arguably a clever way of making sure your money is having the greatest impact: they claim that some charities do 1,000 times as much good with their donations as others. According to their research, the most effective charities currently include the Against Malaria Foundation and the Schistosomiasis Control Initiative. If you're convinced, you can sign up on the Giving What We Can website, either pledging to give 10% of your income for life or donating a chosen percentage for a fixed period.
Tax
As long as you're a UK taxpayer, you should always tick the Gift Aid box when you donate to charity. This doesn't cost you anything extra but means the charity can claim an extra 25p for every £1 you give.
If your employer runs a Payroll Giving scheme, any donations you make through this will be taken out of your salary before it's taxed, meaning you won't be paying income tax on the money you donate.