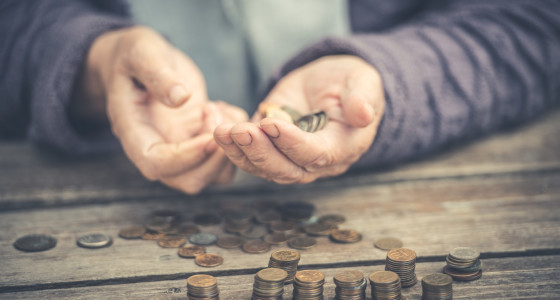 As well as getting on top of your own personal savings and workplace pensions, it's important that you understand the State Pension and what this means for your retirement. Unfortunately, there are a lot of misconceptions around the State Pension and what your entitlement may be, so within the next five minutes we'll look to provide you with all the information you need and alleviate any confusion.
The clock is ticking, so let's get started!
So, what is the State Pension?
The State Pension is a regular payment from the government, which most people can claim once they reach State Pension age. The new State Pension was introduced in 2016, replacing the old two-tier system which included a "basic pension" and an "additional pension". This new "flat-rate" State Pension, was designed to be simpler.
The age at which you can start to access your State Pension has been increasing and is set to rise further. Currently, both men and women can claim their State Pension from the age of 65. However, this is set to reach 66 by 2020 and 67 by 2028.
How much State Pension will I get?
The short answer is not very much, unfortunately! The amount you'll receive is based on the National Insurance Contributions you make during your working life.
To receive the maximum possible amount, you will need to have 35 "qualifying" years.
The full State Pension is currently worth £168.60 per week, totaling £8,767.20 per year, however not everyone will be entitled to this amount. You'll need to have 10 years of National Insurance Contributions to receive the bare minimum. To receive the maximum possible amount, you'll need to have 35 "qualifying" years.
In addition to this, if you're a man born before 6 April 1951 or a woman born before 6 April 1953, you may be eligible to receive more due to the age you were when the new State Pension rules came into effect. For more details, check the government's website.
What if I haven't paid National Insurance Contributions consistently?
If there have been periods in your career where you haven't been working or paying your National Insurance for various reasons, there's no need to worry. You may be entitled to claim National Insurance Credits, which can help you fill in the gaps in your contribution record.
Credits are vital for people who are unemployed, have a low income or may be claiming benefits. You'll also be able to claim credits if you haven't been able to work due to ill-health, looking after children or completing jury service. These are just a few examples, more information on National Insurance Credits, and how to apply for them, can be found here.
You may also have gaps in your National Insurance records if you've worked abroad or have been self-employed during your career. If this is the case, you'll be able to make voluntary contributions. These are known as Class 3 Contributions and can help you make up for the years you may have missed. However, you can normally only make voluntary contributions for gaps within the previous six years.
How can I check my State Pension?
With the value of your state pension entirely dependent on your National Insurance Contributions, it can be complicated to figure out how much you will be entitled for yourself.
To calculate the amount you'll be eligible for, you can use gov.uk. This will give you a better idea of what your income may look like in later life and help you to plan for your retirement. It will also allow you to see your options and show you how could improve the amount you will receive.
Is my State Pension enough for me to live off?
Baroness Ros Altmann, has said that this shows the UK's State Pension is not sustainable for retirement.
If you're eligible for the full State Pension, as mentioned earlier, you'll have an annual income of just under £9,000. The UK has one of the worst State Pensions in the developed world, with it only offering 29% of the average earnings, compared to the Netherlands who offer 100.6%. Former pensions minister, Baroness Ros Altmann, has said that this shows the UK's State Pension is not sustainable for retirement.
Research by the Pensions and Lifetime Savings Association indicated that just over £20,000 per year is needed for a "moderate" retirement for an individual. This will allow for some flexibility and a higher level of financial security, on top of a few luxuries. In order to achieve this income of £20,000 in retirement, you'll need to have the necessary provisions in place to ensure you're not reliant on just your State Pension.
If you're unsure of what your income may be in later life, you can use our pension calculator to get a better picture of this. Our calculator will allow you to set a retirement goal and work out what additional savings you may need to make, to afford a comfortable retirement.
Do I have to draw my State Pension as soon as I reach State Pension age?
Although you'll have access to your State Pension as soon as you turn 65 (currently), it's not obligatory to claim it straight away. Delaying when you start to claim it can be useful and may allow you to boost your income when you eventually need it.
For every nine weeks you defer taking your State Pension, it will increase in value by 1%. So, if you were to delay taking it by a year, that would be an increase of nearly 6%. The additional amount should also increase each year in line with inflation too.
It's important to double check this applies to your personal circumstances, as if you're claiming certain benefits, you may not be permitted to this additional amount.
Make sure you're planning ahead!
So, as you can see, it's vital that you think ahead to your retirement and check that you have the necessary savings in place to give you the lifestyle you want in later life. There are various ways you can look to increase your retirement income, whether this is from a job, the State Pension or a personal pension, but it's important to think about this sooner rather than later. The State Pension is a base that you'll need to build upon with other funds.
If you have any questions about this or anything else, please don't hesitate to get in touch. You can speak to one of our BeeKeepers on 020 3457 8444, via LiveChat on our website, or feel free to drop us an email too. We're always happy to help!