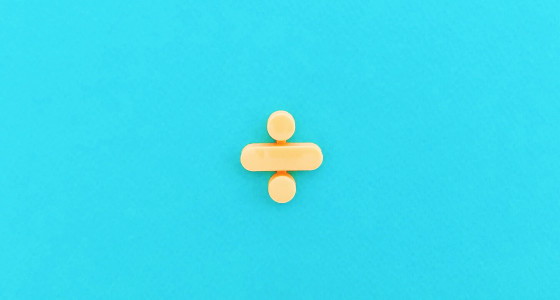 Last year the Organisation for Economic Cooperation and Development (OECD) calculated that the UK has the lowest State Pension of any developed country, giving British workers cause for concern. If you've not yet retired or given much thought to what your pension situation will be, here's everything you need to know about the State Pension, and what you can expect to receive.
Britain's state pension is the least generous of the world's leading economies when compared with the average wage, finds OECD. Mexico is the only other country to provide a state pension below 30% of the average net wage https://t.co/wSGJsmmQub pic.twitter.com/vFNRrfg7d4

— The Times of London (@thetimes) December 5, 2017
The new State Pension
In the UK the State Pension isn't the same for everyone and is instead calculated based on how much you've "paid in" to the system via National Insurance Contributions. In 2016 the 'new' State Pension was introduced and anyone retiring after 6 April 2016 automatically qualifies, as long as they've paid at least 10 years of National Insurance Contributions.
The new State Pension has been introduced today. Find out the facts about the new system: https://t.co/gxkOmxXpf4 pic.twitter.com/ICJUDMzNxC

— DWP (@DWP) 6 April 2016
To receive the maximum amount from the government you'll need to have paid National Insurance Contributions for at least 35 years. The new State Pension replaces the old system of 'basic State Pension' and 'additional State Pension' and, overall, is designed to provide more income in retirement. At the moment State Pension age is set at 65, but this is increasing. By 2020 it's expected to rise to 66 and 67 by 2028.
How much is the State Pension?
For anyone wondering just how much the State Pension is, the answer is not very much! This financial year the State Pension amount increased by 3%, bringing the total you could receive to £164.35 a week or £8,546.20 a year. That means that without adequate savings in place or a workplace pension, you could have well below the amount required for a comfortable retirement.
The total you could receive is £164.35 a week or £8,546.20 a year
Research from consumer group Which? found that an average couple needs around £26,000 a year for a comfortable retirement. This can be stripped back to £18,000 for the bare essentials, but this amount doesn't include european holidays or leisure activities - two things most people expect to be able to enjoy in retirement. If you only need to pay for the costs of accommodation, bills, food and transport, the State Pension should cover your basic living expenses.
Last year the Financial Conduct Authority surveyed 13,000 consumers and found that 31% of UK adults have no private pension provision and will have to rely entirely on the State Pension in their retirement. To avoid an uncertain retirement on an income well below what you're accustomed to, there are a few things you can do to boost your pension pot.
Check your State Pension eligibility
Have you checked your National Insurance record? https://t.co/RqF08CQGZu #mondaymotivation #statepension

— Pension Geeks (@PensionGeeks) 3 October 2016
It's quick and easy to check your National Insurance Contribution record on the gov.uk website. You just need to answer a few simple questions and you can find out how much State Pension you could get, when you can claim it and how you can potentially increase it. Checking your State Pension forecast is a crucial part of retirement planning and will help you calculate just how much you stand to receive from the government.
Top up your State Pension
If you're not eligible for the maximum State Pension, you might be able to make up gaps in your National Insurance Contributions record by paying voluntary contributions. As the amount you receive is based on your own record, State Pension top ups aren't going to boost everyone's savings, but it's worth looking into just incase. Don't forget that you can also top up gaps in your record with national insurance credits as long as you missed contributions due to raising children, caring for relatives or periods of sickness.
Calculate your retirement income
Have you tried our pension calculator? No? Calculate how much you have and estimate how much you need for retirement. Jargon free, we promise 👊 #fintech #pensions #challenger capital at risk https://t.co/HzRmYsTzMx pic.twitter.com/IsmHm1Z80L

— PensionBee (@pensionbee) 23 August 2018
Ourpension calculator can help you figure out what your overall retirement income is likely to be. Simply input your current age and the age you'd like to retire, plus details of any personal pensions and other savings and we'll automatically add on the State Pension.
Once you know the state of your retirement savings you can assess the various pension options available to you and can put an adequate plan in place to help grow your pension savings.
Start a personal pension
Regardless of whether you already have a workplace pension in place, it's possible to set up your own personal pension. In doing so you'll get to choose the pension that best suits your needs and risk comfort level and you can move all of your old pensions into one place. Not only can this make your pension easier for you to manage, you'll also get to see a clear snapshot of your retirement savings in any given moment.
Risk warning
As always with investments, your capital is at risk. The value of your investment can go down as well as up, and you may get back less than you invest. This information should not be regarded as financial advice.