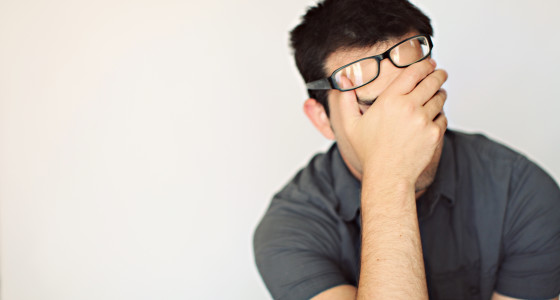 During her keynote speech at this year's Trade Union Congress, Sofia Stayte said what the politicians don't want to hear - the entire country will soon be reliant on the State Pension.
Moving rapidly on to discuss State Pension age with Sofia Stayte, head of John Cridland's review team. #TUCpensions pic.twitter.com/SqRVoKjlzU

— Tim Sharp (@tm_sharp) February 1, 2017
As the head of the Independent State Pension Age Review she knows a thing or two about the topic, her claim that 'even high earners are likely to get the majority of their retirement income from the State Pension' the sort of statement you take notice of. Private wealth is shrinking, meaning that the State Pension is more important than ever, yet there's worries that millions could end up missing out on the full £8,546.20 annual payment (2018/19).
Some simple State Pension mistakes you make now could cost you significantly in the future, so what are the errors to look out for? And how can you fix them?
Mistake one
You're not paying enough National Insurance
For 2018/19, you have to pay National Insurance if you're 16 or over and either:
an employee earning above £162 a week
self-employed and making a profit of £6,205 or more a year
How much State Pension you receive depends on the amount of National Insurance you've paid, so it's essential that you're paying it in some form. You receive the new State Pension if you've paid National Insurance Contributions (or received credits) for at least 10 years, but you'll only be eligible for the full amount if you've paid contributions for at least 35 years.
Fail to contribute enough then, and you could be looking at a significant State Pension shortfall. So, what can you do if you're concerned about not contributing enough?
How to fix things
You can take a look at your National Insurance record online using the government's check your state pension service. This will let you know whether the Department for Work and Pensions has the right info about you, and help highlight any gaps in payment. Typically you'll contribute via your monthly paycheque, or your yearly tax return if you're self-employed, so if it doesn't look like you're paying in when you should be, speak to your employer or the taxman.
Mistake two
You're not claiming what you can
Whether it's maternity leave, caregiving, raising the kids, employment is a very real one for many people. Some could be out of work for months, even years at a time, and the impact of this can take a toll on your State Pension. That said, there's things that you can do to protect your entitlement…
How to fix things
Check to see if you might be eligible for National Insurance credits. These work as a way of maintaining your National Insurance record when you're not making contributions, and help to build upon the 'qualifying years' which entitle you to your State Pension.
You could find yourself eligible in a variety of circumstances, so if you're currently unemployed or foresee a period out of work, why not see what you can claim? Check out the government's website for more details.
Mistake three
You're taking it when you don't need it
As things stand, men and now women, can start claiming the State Pension at 65. But the State Pension age is increasing to 66 by 2020 and 67 by 2028. However, it's not mandatory to start claiming it at these ages, and by deferring it you could boost your State Pension payments significantly.
How to fix things
If you've reached the entitlement age and you're still comfortable financially, it can be worth delaying your State Pension payments. You'll get 1% extra for every nine weeks you delay or stop taking it, which equates to a 5.8% boost for every full year you leave it untouched. Over time this can really add up, so it could be worth considering if you think you can afford it.
Do you have tips or insights to share? Tell us in the comments below.
Risk warning The information in this article should not be regarded as financial advice.