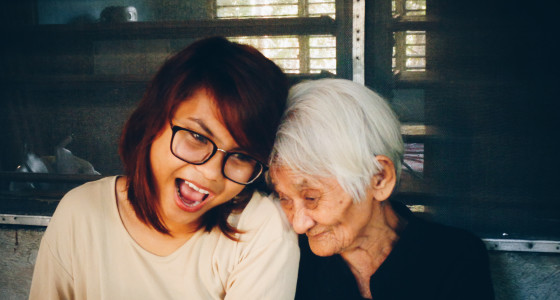 You've worked hard throughout your life to save money for your pension, so it's only natural to be concerned about what will happen to it when you die.
Pension legislation has changed in recent years and the good news is that passed-on pensions are now treated much more kindly by the taxman, and held outside your estate for inheritance tax purposes. It's just one of the ways the government is trying to encourage more people to save into a pension.
A few factors will determine exactly what happens to your pension, including how old you are when you die, the type of pension you have in place and whether you die before you start drawing your pension.
Read on to learn about the different types of pension and how you can pass your pension on, whatever the circumstances.
Defined contribution pensions
If you die before 75, and you haven't started taking your pension
If you die before the age of 75 and you have a defined contribution pension that you haven't yet touched, things are pretty straightforward. Your pension pot can be passed on to your beneficiaries tax-free, as long as it's taken within two years of your death.
Your beneficiaries can usually choose to take the money as a lump sum, invest it in an income drawdown product, or use it to buy an annuity. The lump sum won't be subject to tax, and any income they receive from a drawdown or an annuity won't be taxed either.
If you die before 75 and you have started taking your pension
If you've withdrawn a lump sum from your pension pot and there's still some of this cash left when you die (in your bank account, for example), this will count as part of your estate and your beneficiaries may need to pay inheritance tax on it.
If you've already used your pension funds to buy a pension annuity (a guaranteed income) then this can't be passed on to your beneficiaries unless you chose value protection or a joint life annuity, or if you die within a guaranteed period.
If you have a joint life, value protected or guaranteed term annuity, your beneficiaries can receive any future payments tax-free. Value protection means that the pension pot used to buy the annuity (minus any income already paid out) can be paid to your beneficiaries on your death. A joint life annuity means that a proportion of the annuity income you were receiving is paid to your beneficiary on your death. A guarantee period means that the annuity is guaranteed for a certain number of years, and if you die it will be paid to your beneficiary until the period ends.
If you're receiving income drawdown when you die, your beneficiaries can take your remaining pension fund as a lump sum tax-free, or continue to receive the drawdown as an income without paying tax. They can also use the money to buy an annuity, and they won't have to pay tax on the income they receive.
If you die after 75
If you die when you're older than 75, your beneficiaries will usually need to pay tax on any pension money that you leave to them. They will pay tax at their marginal rate of income tax, which means the income or lump sum from your pension will be added to their other income and taxed in the normal way.
Defined benefit pensions
A defined benefit pension guarantees a certain income based on your salary when you were working, rather than the amount you've paid into the pension. If you die before you retire, your defined benefit pension will generally pay out a lump sum to your beneficiaries that is typically two or four times your salary.
This is tax-free if you're younger than 75. Your defined benefit pension will usually also pay a 'survivor's pension' to your spouse, civil partner or dependent child, which is subject to income tax.
If you die after you've retired and begun taking your defined benefit pension, the provider will usually continue to pay a reduced pension to your spouse, civil partner or dependant.
Telling your pension providers about your beneficiaries
It's important to give your pension providers the details of your beneficiaries and keep them up-to-date so that your providers know who they should pass your pension to on your death. If you have a PensionBee pension, you can go to your profile section in your online BeeHive to add or update your beneficiaries.