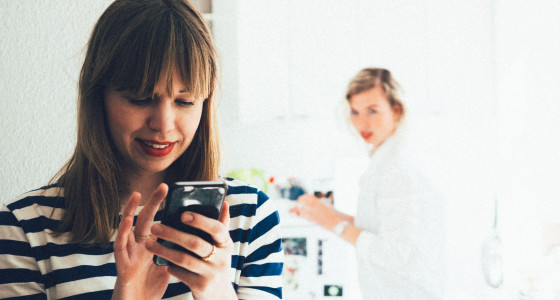 At PensionBee, we're on a mission to make pensions fit for the 21st century. But recently we've been noticing something. When our customers are trying to transfer their old pensions to a PensionBee plan, some pension providers are making things really difficult. We've seen sluggish service, scaremongering letters, and pension transfer forms that practically require a degree in finance to complete.
Providers make customers jump through hoops
As our recent research showed, one provider makes it particularly tricky for customers to transfer. They send out transfer application forms that have to be completed in two weeks, but in some cases have failed to provide customers with a return address. Elsewhere, another provider sends a transfer form that reads like a finance quiz.
When it comes to pensions, there are certainly reasons to be cautious and to do your homework before moving your money. But providers also need to give their customers the freedom to make their own financial decisions.
Why you may want to move your pension
There can be some clear benefits to moving your pensions. These can include:
Managing all your pensions in one place can be easier than trying to manage multiple old pensions with different providers.
All pension providers charge fees of some kind, but some providers charge more than others, so you may be able to save money by moving your pensions. As well as the annual management fee, watch out for other fees too.
You may be able to find a pension provider that offers better customer service, a more attractive investment portfolio, or easier ways to check your balance and make pension contributions. Hopefully, you can find a provider that offers all of this!
Know how to spot a pension scam
Of course, there are some shady operators out there, and this is the reason that providers often give for their reluctance to authorise transfers.
In response to complaints that they're making transfers difficult, Aviva have said "It is often very difficult to differentiate between bona fide and potentially fraudulent schemes and we have set up robust processes with a multidisciplinary team of experts to protect our customers' assets."
If you're thinking about moving your pension, here are some ways to check whether a potential pension provider is legitimate:
Check whether the company is registered with the FCA by searching the company name on the FCA website.
Know the rules around cashing in your pension: unless you're seriously ill, you can't usually take any money from your pension until you're 55, and you should be deeply suspicious of any company claiming to give you early access to your pension funds.
Make sure the company has a registered address and full contact details. Be particularly wary if they've contacted you directly by phone or turned up on your doorstep, and ask to call them back.
How PensionBee does things
PensionBee works like this. We'll combine your pensions into a new PensionBee plan. You can then log into your easy-to-use BeeHive and manage your pension online from any device. You won't pay over-the-odds for fees, and your pension is free from the jargon and bureaucracy of traditional pension providers.
PensionBee is authorised and regulated by the Financial Conduct Authority (FCA) and our pension plans are run by State Street, BlackRock and Legal & General - three of the largest money managers in the world.
We've been featured in The Times and The Telegraph and on LBC, and we were shortlisted for this year's Harvard Business School New Venture Competition.
Based in Borough High Street in London, you can call us for a chat if you'd like more information. We're on 020 3457 8444 during office hours.
Transferring your pension
If your pension provider is making the transfer process difficult, make it clear that you're making an informed decision and you've checked out your new pension provider fully.
Complete any transfer forms promptly, as some providers will only give you a limited time to do so, and follow up with a phone call if you don't hear anything.
And if you're in the process of moving your pensions to PensionBee and your current provider has sent you a transfer form that you're struggling to decipher, we can help translate the form into Plain English - just drop your BeeKeeper a note.
For more information about pension transfers - including the types of pensions that usually shouldn't be moved - check out our Pensions Explained page on transferring pensions.
Risk warning
With all investments, your capital is at risk. The value of your investment can go down as well as up, and you may get back less than you invest. This information should not be regarded as financial advice.