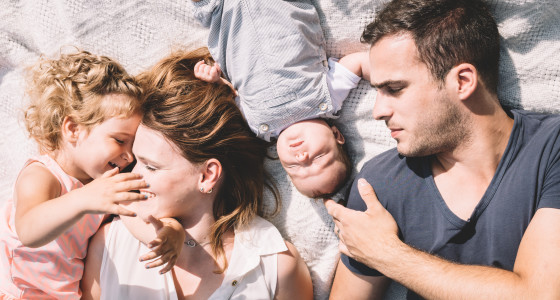 If you're of working age now, new pension legislation could have a big impact on your retirement
Pension legislation doesn't sound like the most exciting topic, but now more than ever it's worth paying attention. Recent changes by the Government could make a huge difference to your retirement, as the Chancellor tries to shift the emphasis away from the state pension and towards individual saving. If you don't get to grips with the changes now, you could be left out of pocket when you reach retirement age. Here's a quick guide to what's happening and what you can do about it.
Auto-enrolment and pension freedom
Changes that have come in in the last few years include auto-enrolment, which obliges employers to enrol eligible employees into their workplace pension scheme, and pension freedom, giving you more options for what to do with your retirement money when you reach 55.
Auto-enrolment aims to boost the number of workers saving into a workplace pension scheme. It also obliges workplaces to make contributions into employee pension schemes. Meanwhile the new 'pension freedom' rules mean that when you reach 55 you don't have to buy an annuity (a guaranteed income). Instead, you can choose to take your full pension pot as cash, or keep the money invested and dip into it like a bank account. It's designed to give more flexibility and to make pensions more appealing products.
These recent changes are pretty major, but they're not the end of the pension shake-up.
The tax changes that haven't happened (for now)
George Osborne was widely expected to announce changes to tax relief on pensions in the budget last month. There was speculation that he'd either scrap upfront tax relief but make withdrawals tax free, or introduce a flat rate of relief, ending the higher rate for higher earners. Currently, tax relief is matched to income tax rates, so basic rate taxpayers get relief of 20% while higher rate tax payers get 40% or 45%.
In practice, this means that for every £100 a basic-rate taxpayer contributes to a pension, the Government adds a further £25. For every £100 a higher-rate taxpayer contributes, the state adds this £25, and the taxpayer can then claim a further £25 relief via his or her tax return.
In the event, the Chancellor announced in March there would be no change to the system, saying that after wide-ranging consultations, 'it was clear there is no consensus.'
While the current system is still in place it makes sense to save as much into your pension as you can.
The current rates of upfront tax relief, a particularly sweet deal for higher earners, are safe for now, but there's a good chance this could change in the future. While the current system is still in place it makes sense to save as much into your pension as you can, especially if you're a higher rate tax payer. It effectively means the Government is topping up your contribution when you make a payment into your pension.
The new LISA for under-40s
The pension news that was announced in last month's budget was the introduction of the Lifetime ISA or 'LISA'. According to Osborne this is 'a completely new flexible way for the next generation to save'. From April next year, anyone under 40 will be able to open one of these new ISAs and save up to £4,000 each year until the age of 50. For every £4 you save, the Government adds £1. The account is to be used for two purposes: saving to buy your first home and to use in retirement once you reach 60. There's no tax to pay when you take the money out for either of these things.
It's hoped that linking the idea of pension saving with saving for a home will incentivise younger people to save. If you use money from the account for your first home, the government hopes you'll keep your LISA open and continue to save into it for your retirement.
If you're a basic rate taxpayer, the LISA's tax benefits are equivalent to saving into a pension, but remember that unlike a workplace pension, your employer won't be contributing to your LISA. And if you're a higher rate tax payer, saving into a pension still comes with more generous relief than the new LISA.
Keep an eye out for more details as they're announced.
The 'additional state pension' has been scrapped
This month, the basic state pension was increased and the earnings-related additional state pension was dropped. This change could have a big impact on today's young people: it's thought that around three quarters of workers now in their twenties will be an estimated £19,000 worse off during the course of their retirement. The remaining quarter - mainly made up of lower earners - is likely to be around £10,000 better off. To get the full amount of basic state pension you'll need to have 35 qualifying years of National Insurance contributions or credits.
A dwindling state pension is another good reason for saving as much as possible into your own pension pot.
What does all this mean for tomorrow's pensioners?
It's clear what these changes add up to. The Government is slimming down the state pension while incentivising individual saving into personal or workplace pensions.
If you've still got a while until retirement, it's very likely that more changes will take place before you reach pension age, and it's possible that things will keep heading in the same direction. This means that saving as much as you can while you're working - and making the most of employer contributions and tax relief - is the best way to guarantee you'll have enough to live off when you retire.
High living costs and low wages make this a difficult prospect for many working people. But the sooner you start saving into your pension, the more likely you are to build up a decent pension pot for retirement.
It also pays to stay abreast of pension news and changes in legislation, as although it's often retirees who pay closest attention, it's today's workers who are likely to be hardest hit by recent and future changes.