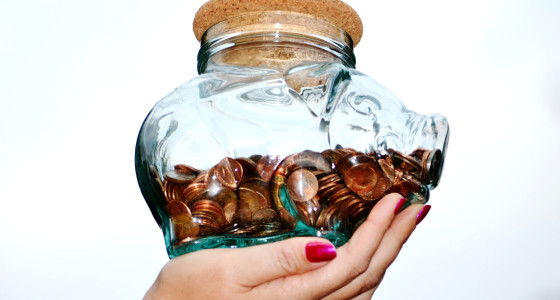 Like all good things in life, savings and investments are subject to tax and the smallest decisions you make can have a large impact on your personal tax bill.
In order to maximise the money you're able to put aside for a rainy day, it's important to understand the range of tax-efficient savings options available to you. Here are three ways you can make your money work harder and grow your savings and investments over time.
Maximise your ISA allowance
Each year you're allowed to invest or save a set amount of money into Individual Savings Accounts (ISAs) before tax is charged. In the 2017/18 and 2018/19 tax years, the maximum you can place in ISAs is £20,000.
If you stay within this allowance you won't have to pay income tax, tax on dividends or capital gains tax. You can split your allowance between four types of ISA and can put money into one of each type – with a maximum of £4,000 allowed in a Lifetime ISA in any given year.
Your ISA options
Cash ISAs
Stocks and shares ISAs
Innovative finance ISAs
Lifetime ISAs
Typically the gains made on investments made outside the protection of an ISA are subject to a tax rate of 10% or 20%, depending on your income band, once the 2017/18 allowance of £11,300 is exceeded (rising to £11,700 in 2018/19). Elsewhere, the tax-free allowance on dividends from outside ISAs is capped at £5,000 in 2017/18, reducing to just £2,000 in 2018/19.
Are you aware of the reduction in the tax-free allowance for dividend income? From April, new legislation will see the band where dividends have a 0% tax charge on £5,000 reduce to £2,000. It might be worth considering your remuneration options in the future. pic.twitter.com/ya1PaOUeyv

— Dains Accountants (@DainsLLP) January 9, 2018
Against this backdrop it's not hard to see why maximising your ISA allowance is a no-brainer, particularly if you're a higher or additional rate taxpayer. ISAs offer flexible saving no matter your earning threshold and, depending on your provider, you may be able to withdraw funds from your ISAs and replace them in the same year without it counting towards your allowance.
Top up your pension
Saving directly into a pension scheme(s) is a great way to save for the future and can reduce the amount of tax you pay, as whenever you make contributions to a pension you get tax relief from the Government.
Here's how to make the most of your pension tax relief before the tax year's over. https://t.co/5oA1PFSidM #Tax #Pensions #PersonalFinance pic.twitter.com/MWQ1Fj5k5j

— PensionBee (@pensionbee) February 27, 2017
In 2017/18 and 2018/19 taxpayers are eligible to receive tax relief on pension contributions of up to 100% of earnings or a £40,000 annual allowance, whichever is lower. This annual allowance amount includes contributions made to your pensions by you and your employer(s), and any tax relief from the Government.
Depending on the pension scheme(s) you have in place, Government tax relief will either be applied as increased payments into your scheme or a reduced tax bill. For instance, if you have a PensionBee pension, when you make personal contributions we will automatically add 25% tax top ups from HMRC. Contributions that exceed the £40,000 allowance are subject to income tax charges, however it's possible to carry forward any unused allowances from qualifying pensions active during the previous three years.
Invest in a business
If you have excess cash, investing in small businesses can be a great way to do some good while limiting your tax on investment income. There are two HMRC schemes that investors can use to offset their tax on qualifying investments, SEIS and EIS.
Looking to invest? The Enterprise Investment Scheme and The Seed Enterprise Investment Scheme can offer tax breaks to investors who buy shares in small private companies: https://t.co/ZrDd59jkgp pic.twitter.com/uCrShFVpou

— CHW ACCOUNTING (@CHW_accounting) January 19, 2018
The Seed Enterprise Investment Scheme (SEIS) enables UK taxpayers to invest up to £100,000 in qualifying startup businesses and be eligible to claim up to 50% of their investment back in income tax relief. They can also get 50% capital gains tax relief on gains which are reinvested in SEIS eligible shares. Under SEIS all investors are eligible for this tax relief whatever their tax band.
The Enterprise Investment Scheme (EIS) enables investors in later-stage companies to claim up to 30% of their investment back in income tax relief and defer capital gains tax which is reinvested in EIS eligible shares. In 2017/18 investors can invest up to £1,000,000 which will double to £2,000,000 in 2018/19.
There are two HMRC schemes that investors can use to offset their tax
Venture Capital Trusts (VCTs) enable investors to supply up to £200,000 and get up to 30% tax relief when they invest in small businesses and social enterprises that qualify for venture capital schemes. Investors can be exempt from capital gains tax and income tax on dividends received from qualifying investments.
Investors can also claim tax relief on peer to peer loans, which allow investors to lend directly to other people or businesses without using a bank. Where a peer to peer loan isn't repaid, investors can offset their loss against interest received on other peer to peer loans before the income is taxed.
Are there any options we've overlooked? Tell us in the comments section at the bottom of the page.
Risk warning
As always with investments, your capital is at risk. The value of your investment can go down as well as up, and you may get back less than you invest. This information should not be regarded as financial advice.