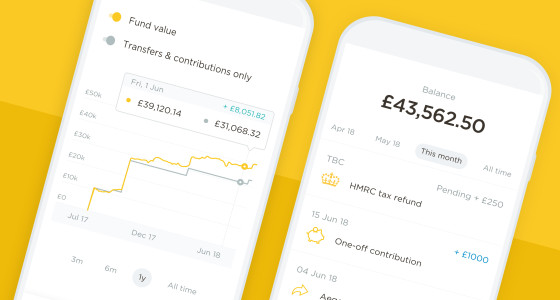 The online pension manger has launched its native mobile app, allowing customers to manage their pension easily from their smartphone. By using the latest in app technology, PensionBee has launched the app simultaneously for iOS and Android users.
The app launch comes off the back of PensionBee being named as one of the hottest fintech companies in Europe, based on an independent panel of judges from banks, venture capital firms and leading tech businesses.
Using the app, PensionBee customers can securely access their live pension balance and track the performance of their pension. Customers can expect other features such as calculators, transfer updates and contributions to be rolled out shortly.
Commenting on the app launch, Jasper Martens, VP Marketing of PensionBee said: "Our new mobile app removes any visible barriers to your pension and helps you to plan for your retirement. Our customers have requested and contributed to the development of the app with many customers taking part in our test programme. The app is a clear example of how we're using technology to take the complexity out of pensions."