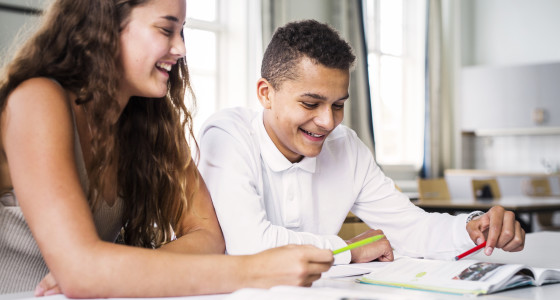 Leading online pension provider, PensionBee, has extended its work with local communities - developing its own work experience and technology apprenticeship programmes. PensionBee's new initiatives will help to open up greater opportunities within the FinTech sector to widen participation for underrepresented groups, and further deliver on its commitment to inclusive recruitment practices.
PensionBee first began working with local state schools through the Careers and Enterprise Company, and has held an Enterprise Advisor position for Langdon Park School in Poplar, East London, since 2020 (1). Throughout 2021, PensionBee provided financial literacy and careers education sessions within several London schools, including Our Lady's Catholic High School in Hackney, City & Islington College, and Stepney Green Maths and Computing College. Its new work experience programme is a welcome next step and continuation of its work in outreaching to local schools as a signatory of the Social Mobility Pledge (2).
The first secondary school students to participate in the work experience programme are currently enrolled at two inner-city state schools, Skinners Academy and Central Foundation School. The students visited PensionBee's office throughout July 2022 to gain an important overview of working life, learning about the breadth of roles within the pensions industry from colleagues across the business. The aim of the programme is to break down barriers to entry for students who may have previously considered the financial services and pensions sector closed to them.
PensionBee is also dedicated to supporting wider inclusivity and diversity within the technology sector, launching its two year technology apprenticeship programme in partnership with Makers this summer. Applicants aren't required to have previous experience or hold a computer science degree. The programme provides applicants with a 12-week intensive coding bootcamp, before gaining exposure to vital 'on the job learning' within PensionBee's team.
PensionBee has also begun working with Birkbeck University to help higher education students find a career that's right for them. As part of this partnership, PensionBee's Engagement Manager, Priyal Kanabar, recently led an interactive session about problem solving in business and financial services at Birkbeck University's Careers Summer Bootcamp. This involved sharing her experience of opportunities in the pensions industry for anyone, regardless of their degree or background.
PensionBee Chief Engagement Officer, Clare Reilly commented: "The financial services industry has a history of low diversity, but opening up roles to those with diverse backgrounds is crucial in welcoming a wider range of transferable skills and experiences into our sector.
At PensionBee, we know that the right drive is often more important than experience when recruiting, and we're committed to investing heavily in training so that all our team members start out with the same understanding of the pensions industry.
By focusing on the next generation of workers, we intend to challenge any bias or barriers to entry in certain sectors and provide much needed role models in the workplace for young people."
Footnotes