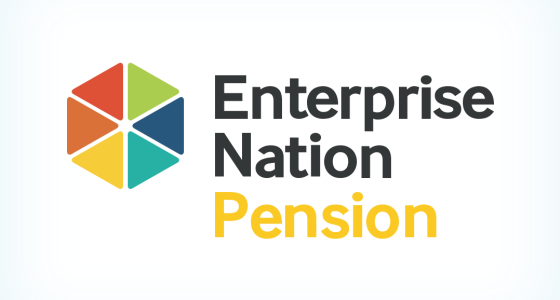 Enterprise Nation to support their 72,000 members to save into a pension
PensionBee product tailored for freelancers and the self-employed
Make easy one-off and regular contributions online or on a mobile device
Online pension manager PensionBee has partnered with one of UK's biggest self-employed communities Enterprise Nation to support it's 72,000 members to save into a tailored pension.
PensionBee has partnered with Enterprise Nation to develop a tailored pension product to reflect the needs of the self-employed – and support them to actively save for their retirement. There are almost five million self-employed people in the UK, and only a fifth are paying into a private pension. PensionBee and Enterprise Nation are joining forces to help change that!
Enterprise Nation members can now easily combine their old pensions from previous employment into a new fully online plan or start a plan without transferring old pensions in. The pension allows a self-employed individual or small business to make regular but also one-off contributions from a limited company account, something that many Enterprise Nation members specifically said they need.
Enterprise Nation member case study
Kirsty, 30, London, self-employed
"In the past my pension has always been taken care of by my employer. So, when I was made redundant and took advantage of the opportunity to start my own business with a bit of a financial cushion, saving towards my pension was the last thing on my mind.
But it was always at the back of my mind that I should really get clued up on this. When you work for yourself, you tend to be much busier, often at antisocial times, so putting in the research is a challenge for the self-employed.
The idea of a pension that's simple to use and flexible with plenty of advice available, makes good sense to me. I worked in the CSR team at the Guardian News & Media and before that at St George's University in London handling the ambassador scheme and I also contributed for a while in another job - so I've got three or four years of contributions in a pension pot. But I've got no idea how much. Ideally, I'd like to consolidate these so I can see where I'm at."
PensionBee is responding to a call for more flexible financial solutions for the self-employed, and is the first provider to develop a product that directly meet the needs of this community. This alos responds to Julie Deane OBE's call to the corporate world to create more appropriate and flexible financial products for the self-employed, particuarly pensions, in the Government's 2016 Review of Self-Employment.
In addition to access to a specialist in self-employment as an account manager, (we call them BeeKeepers), Enterprise Nation members will receive a wealth of new content and tailored support on saving into a pension. PensionBee will attend Enterprise Nation events around the country in coming months to meet members and to encourage further debate on how we get the self-employed saving - now!
Emma Jones, founder of Enterprise Nation, said: "Only 18% of our members are saving into a pension for later. They are put off by the complexity but it's also not something that's on your mind when you start or run a small business. We're happy we can now offer a good value easy pension that will encourage our members to take control and save properly for their retirement."
Romi Savova, CEO of PensionBee, commented: "We're here to simplify the utterly bewildering process of managing one's pensions in the UK. We will offer the transparency, convenience and value for money that freelancers and the self-employed deserve when it comes to their pensions and we're delighted to be working with Enterprise Nation who share our drive to make pensions accessible and easy. When you get paid by a customer, you have money to put in your pension, so we've made it easy to contribute online on any device. Added to that PensionBee will claim back tax automatically on behalf of the Enterprise Nation member."
About PensionBee
Since going live in 2016, over 27,000 people have signed up to PensionBee, with around £2 million of pension money being transferred to the platform each week. PensionBee was acclaimed Innovative Business of the year at the Startups Awards and the Financial Times ranked PensionBee as one of the Fintech Innovations of 2016. It recently offered a live pension balance through money manager BUD and was the first to offer an online-only account.
About Enterprise Nation
Enterprise Nation is a growing small business network and business support provider with more than 70,000 members. Its aim is to help people turn their good ideas into great businesses – through expert advice, events, acceleration and networking. Enterprise Nation was founded in 2005 by Emma Jones MBE, also co-founder of national enterprise campaign StartUp Britain. She is author of best-selling business books including Spare Room Startup, Working 5 to 9, Go Global, Start a Business for £99 and the StartUp Kit, Going for Growth. In 2016 she was announced as the Government's Trade Ambassador and SME Crown Representative