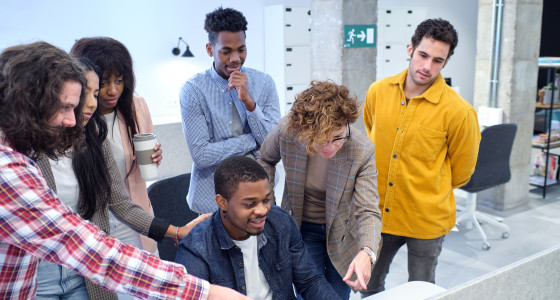 On 31 July, the Financial Conduct Authority will implement its new approach to consumer finance regulation: the Consumer Duty.
PensionBee, a leading online pension provider, explains what this means for consumers.
Standards of practice in financial services to be assessed on outcomes
In the coming months and years, this new regulation should result in better 'outcomes' for financial services consumers, for example, people reporting that they feel a greater sense of financial wellbeing, understanding and trust in financial services.
This is a shift from the previous guiding principles for financial services companies that were focused on outputs of firms rather than outcomes. These outputs were based on 'Treating Customers Fairly' (TCF for short) and involved guidance on things like being 'clear, fair and not misleading', in communications.
While the FCA still expects organisations to treat customers fairly, it now also expects companies to go the extra mile to try to have a positive impact on people's financial lives through everything they do, from the design of the products they offer to the design of the newsletters they send out.
Some of the ways in which the Consumer Duty aims to achieve this include the following:
1. Companies must design for your needs
The regulation expects that companies get to know their customers and design products and services in a way that can help people.
This means you might notice that:
Financial products and services genuinely meet your needs;

advertisements feel more relevant; and

newly purchased financial products meet the expectations you have from the marketing.
Financial services providers are expected to conduct tests before and after launching new features and monitor information such as satisfaction rates, complaints and retention. They must listen carefully to customers and keep working on understanding their evolving needs in an ever changing world.
2. Customer service should meet expectations
The new Consumer Duty means that you feel you can reliably:
Get the response you need from your financial providers quickly and easily;

be able to benefit from services easily and quickly.
3. Companies should proactively build safeguards
We may all experience vulnerability at some point. This can happen for a variety of reasons, such as loved ones passing away, relationship breakdown, or losing a job.
Financial services providers have unique responsibility because they can drive people further into vulnerability, without the right processes and safeguards in place.
Romi Savova, Chief Executive of PensionBee, commented: "PensionBee's vision is customer-focused. We strive to make pensions simple so that everyone can look forward to a happy retirement.
Our duty to consumers is well embedded in our approach to doing business. The new Consumer Duty offers all financial service providers a helpful framework to evaluate their services."