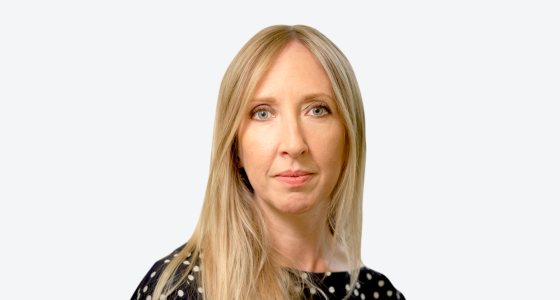 Leading online pension provider, PensionBee, is pleased to announce the appointment of Becky O'Connor FRSA as Director of Public Affairs (VP).
Becky has more than 20 years' experience in personal finance journalism and communications, most recently as Head of Pensions and Savings at Interactive Investor, the investment platform. Becky was responsible for raising the profile of Interactive Investor in the press through media commentary on pension stories, thought leadership reports and campaigns. Prior to Interactive Investor, Becky was personal finance specialist at Royal London, the mutual insurer.
Throughout her career, Becky has taken a creative approach to making complex financial issues more engaging, and is focused on promoting more sustainable financial choices. As a former award-winning business and financial journalist for The Times, Becky co-founded Good With Money, the ethical and sustainable personal finance website, in 2015, and wrote The ESG Investment Handbook, published in 2022 by Harriman House. She is also chair of the Ethical Advisory Committee for Castlefield Investment Management, and was made a Fellow of the Royal Society of Arts in 2018 in recognition of her commitment to ethical and sustainable finance.
Romi Savova, CEO of PensionBee, commented: "We are delighted to welcome Becky to our team at PensionBee. Her extensive experience in personal finance and work championing more sustainable financial solutions further strengthens the existing blend of skills within our team. With Becky's guidance and expertise, her appointment is a crucial next step in further supporting our mission to make pensions simple so that everyone can look forward to a happy retirement."
Becky O'Connor, commented: "I am pleased to be joining PensionBee at a time of strong growth and look forward to contributing to its already strong reputation as a trusted pension provider. I have long admired PensionBee's customer-first approach, and the pioneering steps it has taken to give more people confidence about their pension savings.
As the balance tips from defined benefit to defined contribution-based pension plans; as Auto-Enrolment meets multiple-job working lives, and as the sufficiency of private and State Pension provision becomes an increasingly urgent issue to resolve, PensionBee is well-positioned to make it easier for people to take control of their retirement savings. I can't wait to be part of the important work the team is doing."