We hit the ground running last month, experiencing our busiest January yet! We're looking forward to building on this momentum throughout 2021, and helping many more savers in the UK plan for a happy retirement.
Read on to find out what we were up to in January, from the exciting launch of our new flexible pension for the self-employed and our new Fossil Fuel Free Plan, to improving how we update you on your plan's performance.
We launched the PensionBee Fossil Fuel Free Plan
Just before Christmas last year, we were delighted to announce the arrival of our new Fossil Fuel Free Plan. It's thanks to you that we were able to make this a reality in December, showing the pensions industry that there's strong demand for a product that completely excludes companies with oil, gas and coal reserves.
Our newest plan excludes over 200 companies with proven or probable reserves of oil, gas and coal, as well as tobacco companies, manufacturers of controversial weapons and persistent violators of the UN Global Compact. It's managed by Legal & General and has an annual management fee of 0.75%, with 50% off for the portion of your pension over £100,000.
If you'd like to invest in line with your values and drive positive environmental change with your pension, simply log in and switch your plan free of charge.
With investments, your capital is at risk.
We launched our flexible pension for the self-employed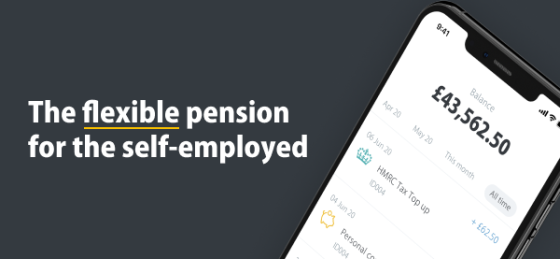 Last month, we were excited to launch our flexible pension for the self-employed, and offer our award-winning product to a growing proportion of the UK workforce who have long been underserved by the pensions industry. Without the benefits of Auto-Enrolment, the self-employed are at a significant disadvantage, with data from workplace pension scheme Nest suggesting that just 24% of self-employed people are saving into a pension.
Our new self-employed pension was designed with sole traders and directors of limited companies in mind to help make saving as easy as possible. That's why savers can now start a new pension from scratch by setting up a contribution of any size, if they've never saved towards their retirement before. It's available via the PensionBee website, and Starling customers can find it in the Starling Business Marketplace. As always, there are no minimum contribution amounts, so self-employed savers can contribute to their pension flexibly, whenever their income allows.
We've changed the way we update you on your plan's performance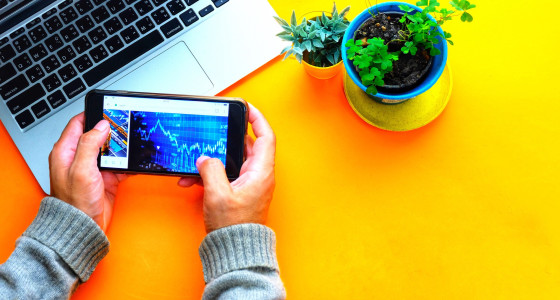 Last month, we simplified how we communicate the performance of your pension, so instead of receiving a detailed plan update from your money manager every three months, we've published a brief quarterly update written by the PensionBee team. We hope this change makes it even easier for you to understand how your plan's performed, in comparison to our other plans and the wider markets.
Our latest update is available to read on the PensionBee blog and discusses the performance of the PensionBee plans in 2020, when compared to the UK and US stock markets. Last year the UK stock market performed at -12%, whilst the US stock market returned 18%. Against this backdrop, all of our plans performed well, substantially outperforming the UK stock market thanks to the benefits of diversification. You can see how your plan performed here.
Your updated fact sheet will soon be available to download in the BeeHive and, as always, we'd love to hear your feedback. You can get in touch with PensionBee by emailing [email protected].
As with all investments, past performance is not indicative of future performance and you may get back less than you start with.
We ended 2020 on a high
We're delighted to win the 'European Pensions Innovation' Award at the @europeanpension Awards! 🥳🏆🎉#EuropeanPensionsAwards https://t.co/ejwl679l8s

— PensionBee (@pensionbee) December 10, 2020
Back in December, PensionBee picked up its first European Pensions Award, winning in the 'European Pensions Innovation' category. We're thrilled to be recognised for displaying 'true innovation by filling a gap in the market to meet customer needs, achieving impressive results along the way'.
We were also named 'Fintech Of The Year' at the AltFi Awards, which recognise outstanding achievement in the Alternative Finance and Fintech industries. PensionBee was praised for 'driving innovation, moving the industry forward, and growing significantly in the past 12 months'.
We're delighted to announce that PensionBee has been named 'Fintech Of The Year' at the @AltFiNews Awards 2020! 🥳️🏆

The judges were impressed with our ongoing growth and commitment to further positive and much-needed disruption to the pensions industry. 💛 pic.twitter.com/vWwKggfD5B

— PensionBee (@pensionbee) December 15, 2020
Keep an eye out for our next update on our blog. We're always working on new features to make our customers happy, so if you have any ideas or suggestions, please let us know by emailing [email protected].