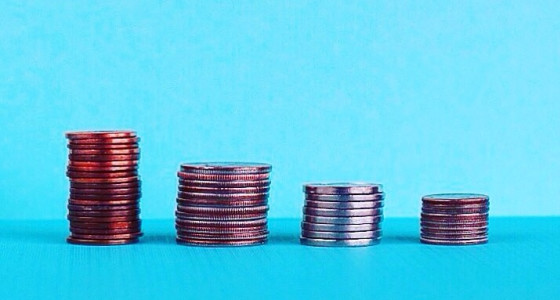 When you pay into a workplace or personal pension you can access your funds from the age of 55 and, depending on how much you've saved, you could start drawing your pension straightaway.
If you're contemplating cashing in on your pension we'll help you figure out if you can afford to retire at 55 and if not, what you can do in the meantime to help your pension grow so that you can tick every item off your retirement bucket list.
How much do you need to retire at 55?
When considering how much you'll need to retire at 55, the phrase 'how long is a piece of string' springs to mind. The answer depends on what the money's going to be used for and how long it needs to last you.
The exact amount you'll need to live comfortably will depend on your expectations and circumstances, and how much you're willing to compromise. It's estimated that you'll need around 70% of your final salary to maintain your lifestyle once you retire.
How big a #pensionpot do you need for your retirement?https://t.co/mZMbA9yb9vhttps://t.co/XwNzOc44xF

— Kellands Bristol (@kellandsbristol) 5 January 2018
According to consumer group Which? a couple needs a joint household income of just £26,000 a year to cover living expenses or £39,000 if you include luxuries like exotic holidays and a new car every five years. Other calculations suggest that for an individual to retire at 55 and receive a £20,000 pension for life, they'd need a £700,000 pot, plus a full State Pension.
Quite a way away then from the average pension pot of £71,342 held by Brits aged 45-54.
When do I need to start saving to retire at 55?
Whether your estimates are generous or conservative, one thing's certain – to retire at 55 you'll need a lot more money in your pension than someone who continues working into their 60s. If you think about it, taking your pension at 55 means it'll probably need to last another 25 years which is a long time for the expenses to rack up.
It'll probably need to last another 25 years
The earlier you start the better, as compound returns are greater the earlier you start investing in your pension. Compound returns are the amount of interest you receive on your initial investment, and the amount of interest that grows on this, year on year. They're the holy grail for investors because they're the gift that keeps on giving.
Albert Einstein called it the eighth wonder of the world - but what exactly is 'compound interest'? Get to know #YourPension with our explainer https://t.co/YTMI4lFWjr pic.twitter.com/vontku38GL

— DWP (@DWP) 25 March 2018
Can I retire at 55?
If you really want to retire at 55, you'll need to start planning long before you decide to dip into your pension fund. Our online pension calculator will help you figure things out and can estimate how much you'll need to save between now and age 55 to ensure you don't run out of money.
Start by thinking about how much income you'd like to receive each year, taking your fixed costs and likely living expenses into account. Enter this amount along with your current age and details of any savings and pensions you already have in place. The calculator will tell you how much you'll need to save to reach your target.
If you're unsure how much money you have in old workplace pensions, and can't remember the details, the government's Pension Tracing Service is a free database you can check. Alternatively PensionBee can help you locate old pensions and consolidate them into one simple plan.
Once you've got a savings goal in mind, it's time to start saving. You can do this by increasing your pension contributions, and ensuring that you claim the maximum tax relief allowed. Your tax relief amount depends on your income tax bracket – basic rate taxpayers get a 25% tax top up, higher rate taxpayers 40% and top rate taxpayers 45%.
Another thing to consider is your State Pension entitlement
Another thing to consider is your State Pension entitlement. While it won't kick in for at least a decade if you retire at 55, it's important to ensure you can use it to supplement your income once you reach State Pension age. To qualify for the full State Pension you'll need to have paid more than 35 years of National Insurance contributions or received qualifying credits.
What is a good pension pot?
While the jury's out on exactly how much you'll need, a good pension pot is a retirement fund that enables you to live comfortably when you stop working. And even though there's no one-size-fits-all approach to pension saving, a general rule of thumb is the more you can save now, the better off you'll be later.
Each year you can save up to 100% of your earnings into your pension or a £40,000 allowance, depending on which is higher. This amount includes your pension contributions, those made by your employer and any tax relief you get from the government.
There's also a lifetime pension allowance set at £1,030,000 for 2018/19, which caps how much you can pay into your pension before exceeding the tax threshold.
Still looking for that magic number? If you need a pension pot size to aim for, the lifetime allowance of £1,030,000 wouldn't be a bad place to start at all.
Are you in, or nearing your 50s? How confident do you feel about your retirement? Tell us in the comments below.
Risk warning
As always with investments, your capital is at risk. The value of your investment can go down as well as up, and you may get back less than you invest. This information should not be regarded as financial advice.