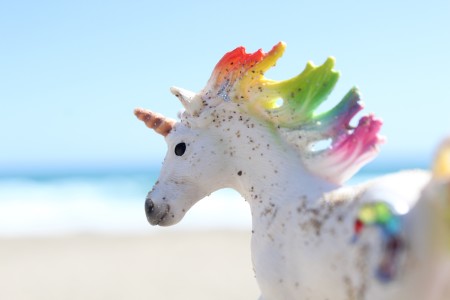 When it comes to the wonderful world of pensions, there are lots of misconceptions. Despite a 2015 change in pension legislation, which has helped to simplify pensions and make them more accessible, many myths still exist.
Here are three of the most common pension myths that could be damaging your retirement.
Myth one: transferring pensions into one is unsafe
At PensionBee we're often asked if it's safe for savers to 'put all of their eggs in one basket', by transferring their old workplace pensions into one pot. While there are a few things savers should bear in mind before closing their pensions, consolidating your pensions can be beneficial for plenty of savers. Here's why.
Your savings are spread in a range of investments
Investing your pension savings into one pot is not as risky as it may sound on the surface, as your savings are invested in a professionally-managed portfolio. This typically spreads assets across a range of funds in different locations to limit poor market conditions from having a serious impact. Depending on the pension provider you choose to transfer your pensions with, your money will be invested in a combination of shares, property, bonds and cash.
Consolidating can maximise your pension savings
Whether you're looking to reduce your fees or get a better return on your investment, consolidating your pensions can help. While unreasonable pension fees are becoming less and less common, providers are still able to charge several fees, and some can be high. If you have just one or two pensions that charge an inactivity fee or penalise you for having a frozen pension, transferring them into a pot with lower fees will instantly save you money.
Providers are still able to charge several fees, and some can be high
If you don't think your current pensions are performing well enough, you might want to switch to a scheme that's better matched to your risk appetite and retirement goals. Pension providers create what's called 'pension factsheets' to explain how a new customer's money would be invested and how the investments have performed in the past. While this can in no way guarantee how your money would perform, the information may help you reach a conclusion.
You can put all of your pensions in one place
Having your pensions transferred to one provider can make them a lot easier to manage. And if you choose a tech savvy pension provider like PensionBee, you'll be able to manage all of your money through an online dashboard in just a few clicks. Depending on who your current providers are, and how old fashioned their systems are, this can help you get rid of the piles of paper statements and hours spent on the phone that you might be used to when managing your pension.
All this said, sometimes consolidating won't make sense, especially if…
You stand to lose guaranteed benefits
Guaranteed benefits are attached to some pensions and promise to pay out a certain amount as long as you remain in the scheme. Defined benefit pensions aren't as common as they used to be, however if you have money invested in such a scheme it's designed to pay you a pension based on your final salary. If you choose to leave the scheme, you'll lose this guarantee, which could leave you worse off in the long run.
Another benefit to look out for is a guaranteed annuity rate which will also be impacted if you close your pension. If you discover that you have a pension with guaranteed benefits and it's worth over £30,000, you'll be required by law to speak to an independent financial adviser (IFA) before you move it.
You haven't done your background research
Unfortunately not all pension providers are created equal, and despite a lot of regulation and guidance unethical companies still exist. Before transferring any pensions it's essential to research the pension provider thoroughly. A good place to start is the Financial Conduct Authority (FCA) website where you'll find a list of approved providers. You should also check customer reviews and anything else you can easily find online.
At PensionBee for example, each of our pension plans is managed by some of the biggest money managers in the world such as BlackRock, Legal & General and State Street. Everything we do is directly authorised and regulated by the FCA and we have a proven track record with over 100,000 customers already using PensionBee.
Myth two: pension transfer charges will eat into my pension
One of the biggest fears savers have about moving their pension is that high fees and penalties will come into play as soon as they try to move their money. While some pensions have high exit fees, these are gradually becoming less and less common and where penalties are in place, it may still be worth transferring your pension in the long term.
In the same way that fees can be charged on your banking products like savings accounts and overdrafts, pension schemes also have fees. One fee to be mindful of when considering transferring your pensions is an exit fee which is typically charged when you leave your pension scheme.
This is one of the biggest #pensions exit fees we've ever seen! We think this is unacceptable 😤 #modernmoneyhttps://t.co/RCK28kfe1F pic.twitter.com/SokUIhndDh

— PensionBee (@pensionbee) August 3, 2017
Exit fees are particularly common in pension schemes that began before 2001, however some newer pension schemes may also penalise you with an exit fee. If an exit fee is applicable you'll need to calculate how much money you could lose and if this will be offset by what you stand to gain by consolidating your pensions.
One good thing about exit fees is that they only need to be paid once and the money you spend on this could potentially be recouped on lower fees and a better rate of return on your investment in your new scheme.
For example, PensionBee plans charge a single annual management fee and when your pension grows larger than £100,000 your fee goes down instead of up!
Did you know that our fee structure means the more you save, the less you pay on fees? 💰💰💰 #pensions #money https://t.co/IQuC0MwSgj

— PensionBee (@pensionbee) 28 December 2017
Myth three: I need a financial adviser to transfer my pension
While it's always a good idea to seek independent financial advice if you're unsure of something, IFAs can be expensive. Whether you're joining a new pension provider, leaving an old one or consolidating your pensions you are under no obligation to see an IFA, unless you have a final salary or defined benefit pension worth more than £30,000.
Although most IFAs will offer a free consultation, it's likely you'll need to pay for actionable advice. Costs vary from adviser to adviser, however an initial review could be as high as £500. Hourly rates range from £75 an hour to £350, with an average of £150 an hour, and some advisers will charge a percentage of assets if you're looking for ongoing advice.
Hourly rates range from £75 an hour to £350, with an average of £150 an hour
Before you commit to spending money on an IFA, ask yourself whether you need a financial adviser to transfer your pension. Transferring your pensions is relatively straightforward and if you've read up on the process online and are aware of the benefits and considerations, it's unlikely you'll need independent advice.
If you're worried your transfer may be difficult because you've lost track of an old pension, you can locate it by contacting your old provider directly or by speaking to your former employer. The government also has an online Pension Tracing Service, which is a free database of pension provider contact details.
If you're planning to transfer your pensions into a new scheme your new provider should be able to help you get the ball rolling. At PensionBee we can transfer your pensions for you by contacting your old providers on your behalf. We'll also help you find a lost pension if it's possible to find. If you sign up to PensionBee, your dedicated BeeKeeper will manage the process from start to finish, and keep you updated along the way.
Risk warning
As always with investments, your capital is at risk. The value of your investment can go down as well as up, and you may get back less than you invest. This information should not be regarded as financial advice.