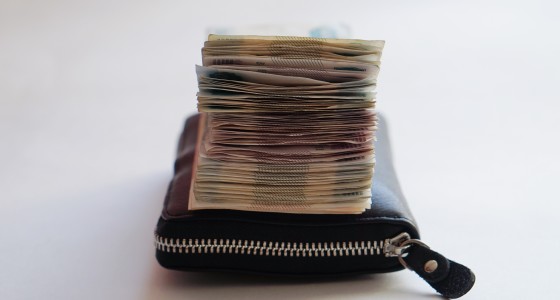 There's a lot of apprehension when it comes to pensions. We see it every day at PensionBee, with people panicking about scams, complaining about providers, and telling us their transfer woes…
My concern is putting things into one place and if it's safe. I don't understand pensions and scared to be conned

— Sarah (@PerksofaDaisy) August 24, 2017
Is this right? Ive made my way out and have wasted my time. @pensionbee does this happen a lot?

— Lotty Earns (@lottyburns) August 10, 2017
They make it a right pain. I have two aviva pensions for this reason. Depending on what you need have heard good things about @pensionbee .

— miss pip kelly (@misspipkelly) July 17, 2017
This is just the tip of the iceberg, and we have plenty of chats along these lines. Lots of them are valid concerns - providers can be far from perfect - but equally we also come across lots of pension misconceptions. These myths could cost you in retirement so we thought we'd take some time to address them. After all, pensions aren't the simplest and it can be tricky to sort fiction from fact.
Here's some of the most common pension myths, and why they could be costing you.
Myth one
"The state pension alone will be enough to support you"
I'll admit it. Before I started working in finance I thought this, and it seems that many do - perhaps as many as three in four people.
It's worrying as the state pension is pretty paltry. The maximum you can currently receive is only £8,296 per year, and you'll only get this if you've made 35 years or more of National Insurance contributions. To make matters worse the future of the state pension is far from certain, and chances are that by the time you're finally eligible the current payment could be even smaller. In fact, some think the state pension may have no future at all.
"No state pension by 2020". ICYMI, Michael Johnson joined @Moneybox to talk about the future of retirement https://t.co/xvp969hpjB

— CPS Think Tank (@CPSThinkTank) August 7, 2017
Economists broadly agree it needs some reform (and economists barely ever agree) while politicians are proving especially slippery when it comes to safeguarding its future. Put simply, you don't want to rely on the state pension alone.
Myth two
"A pension is unaffordable"
We get masses of comments from frustrated savers, telling us that they can't afford to save…
And whilst we identify with their plight, the reality is putting into a pension needn't leave you penniless. In fact, just a few minor lifestyle changes could build you a decent pot.
Getting your first #coffee of the day? Why not save for your #retirement instead? It's easier than you think ☕https://t.co/zaoElGUUuZ pic.twitter.com/R7uIjMDmIH

— PensionBee (@pensionbee) August 21, 2017
According to Which? a comfortable retirement could cost a couple as little as £99 each per month, so long as they start saving from the age of 30. Add an employer's contributions to this figure and your monthly contribution could get even smaller. See how your pension could be affordable?
The later you leave it, the bigger your pension contributions will be, but achieving the Which? figure of a £210,000 retirement pot (between a couple) still isn't impossible even if you start in your 40s. According to their sums it'll only cost you around £169 each per month.
Consider cutting back on your spending habits elsewhere - expensive dinners, luscious lunches, your coffee addiction - and suddenly a pension doesn't look so unachievable. Dig into the Which? figures in a bit more depth and see what's possible here.
Myth three
"Property is a better bet than a pension"
There's no doubt that bricks and mortar is a good investment. Property is a tangible asset that tends to appreciate over time, but when you're investing in property to fund your retirement there are some important things to bear in mind.
Firstly, property investments attract a number of taxes. There's inheritance tax, capital gains tax and income tax to consider which, when combined, can have a significant impact on your retirement. In contrast, money invested into a pension attracts tax relief, and any gains made won't be taxed. Plus, you can take up to 25% of your pension tax-free when you reach 55.
We're excited to announce that we've launched non-advised #drawdown! 🎉💪 #pensions #money #fintechhttps://t.co/ZsSJDwmK06 via @Citywire pic.twitter.com/Zelg4u6VVm

— PensionBee (@pensionbee) August 22, 2017
Another important factor to consider is diversification. Most good pension plans will be diversified, so the money you put into your plan will be spread across a range of assets (like equity, cash and bonds) and also across regions.
Compare this to property, which many people hope will be their nest egg in retirement. If most of your money is in UK property, then a drop in property values could hit your savings hard. This is a very real prospect with all the uncertainty of Brexit, so it can make sense to consider other options.
We're not saying property is a bad investment, just that it can be wise to diversfy a bit.
Myth four
"All pensions are a scam and they'll never pay out"
We get comments along these lines a lot, usually pointing to recent scandals in the press…
And we understand the cynicism. Pensions have a serious image problem. The antics of Philip Green and other grim headlines have taken their toll, and so much is the mistrust that the Financial Conduct Authority is considering an intervention.
However, do a bit of digging and there's plenty of reasons to be positive. Far from disappearing down a black hole many pension investments are performing impressively, with a recent study from Moneyfacts suggesting that we've just seen the best fund returns since 2009.
2016 saw the highest #pension fund returns since 2009 - #Moneyfacts https://t.co/xPQXfu50r3 @Property118

— Moneyfacts Press (@MoneyfactsPress) January 26, 2017
Added to this, pensions are tightly regulated so if the worse comes to worst you're often protected.
We don't dispute that there's some dodgy companies around, but the FCA is doing their best to weed them out. It's likely that the recent cold calling ban is just the beginning…
These are the most common myths that we've come across - have you got any that you want cleared up? Drop us a line in the comments section.
Risk warning The information in this article should not be regarded as financial advice.