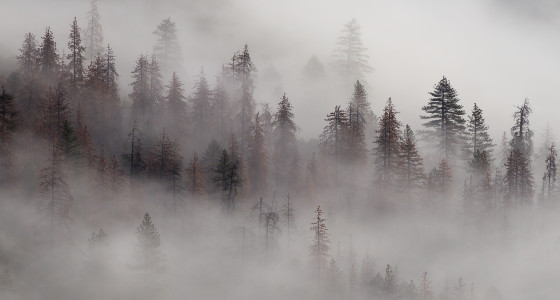 Climate change is a hot topic right now (pun intended!), which isn't surprising given it's humanity's greatest risk. Conversations around what we can do to solve the climate crisis are heating up, but the cold hard truth is sobering: reducing our own footprint through switching to oat milk and Quorn sausages just won't cut it. Instead, we need to turn our attention to money, and how we can use it to affect positive change for the planet.
Fortunately, there are a whole host of sustainable investment options available, such as PensionBee's Future World and Fossil Fuel Free plans. And investing money the right way can have 27 times more impact in reducing our carbon footprint than giving up flying and becoming vegan combined!
But, as with most things that rapidly grow in popularity, sustainable investing is shrouded in myth. In this blog we'll debunk the five most common misconceptions about sustainable investing.
1. Sustainable investments underperform traditional ones
Sustainable investments have a far shorter track record than their traditional alternatives (given they're a relatively new concept). But evidence suggests that the majority of these funds have outperformed their traditional counterparts. Of course, past performance isn't an indicator of future performance, but given that sustainable funds are typically investing in companies that are well positioned to withstand future challenges and embrace new technology, they may continue to outperform over the long-term.
2. Sustainable investing only involves screening out 'bad' companies
Whilst exclusionary strategies (i.e. those that screen out so-called 'bad' companies, such as ones that extract fossil fuel) do exist (PensionBee's Fossil Fuel Free Plan is an example of this), they're not the only means of investing sustainably. Actually, engagement strategies (i.e. those that engage with companies to encourage them to operate more sustainably) are becoming increasingly popular (PensionBee's Future World Plan pursues an engagement strategy).
3. Sustainable investing is more expensive than traditional investing
It's true that sustainable investing can be more expensive than traditional investing. The reason behind this is that money managers are having to put in additional work to assess the ESG (environmental, social and governance) profile of companies, alongside the standard financial analysis they perform.
However, since the growing interest in this space is forcing money managers to reduce their fees in order to compete, it's unlikely this fee premium will last forever. Plus, it's worth recognising that, as mentioned above, sustainable investments could perform strongly versus their traditional counterparts over the long-term, which could compensate for any additional fees.
4. Sustainable investments are just greenwashing
In the past, it might have been possible to stick a green leaf on your marketing materials and be done with it, but this isn't the case anymore. These days, people are more aware of the importance of climate change and the role that companies play in contributing to it. As such, they have zero tolerance for 'Greenwashing' which is now heavily scrutinised and poorly received.
There are growing regulations around the sustainable investing space and money managers are having to be far more transparent with regards to their investing practices (such as providing details around the engagement they have made with companies on their investors' behalf).
5. Sustainable investments are only focused on solving environmental challenges
Climate change is humanity's greatest challenge. So it's understandable that a lot of the products currently available are focused on investing in companies that can either have a positive impact on the environment (like wind turbine manufacturers) or are actively engaging with those that aren't (such as asking petroleum companies to bolster their electric vehicle infrastructure).
However, there are investment options available that set out to solve non-environmental challenges. For example, PensionBee's Future World Plan invests in line with all three ESG criteria (therefore it may choose not to invest in a company because it has poor health and safety standards, for example). Plus, there are a growing number of options for people who want to use their money to help solve global challenges, like those set out in the UN Sustainable Development Goals, too.
One of the best things you can do to protect our planet is invest sustainably. I hope this blog has helped you gain comfort that sustainable investing can allow you to do your bit for the planet, without sacrificing the return potential of your money.
To find out more about sustainable investing, check out Holly's last blog. Holly Nardi is an Investment Consultant and Founder of Get Woke Not Broke: a blog aimed at helping young people manage their money.
Risk warning: As always with investments, your capital is at risk. The value of your investment can go down as well as up, and you may get back less than you invest. This information should not be regarded as financial advice.