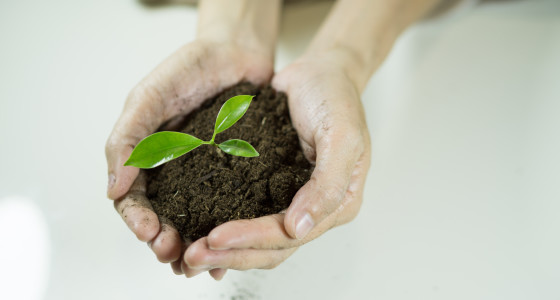 'We are the first generation to feel the effect of climate change and the last generation who can do something about it'. These are the powerful words of the former US President Barack Obama.
Understandably, people all over the world are taking steps to reduce their carbon footprint and protect the planet: some have limited the amount of meat they eat while others have reduced the number of flights they'll take in a year.
However, with trillions invested in pension funds, many believe that investing your pension is one of the most powerful ways you can fight climate change. Indeed, the Make My Money Matter campaign estimated that making your pension greener is 21x more powerful than giving up flying, going veggie and switching energy providers.
One of our customers, Hannah, recently explained why she decided to invest responsibly and switch to PensionBee's Fossil Fuel Free Plan. Read on for our recent Q&A with her.
Find out more more about the Fossil Fuel Free Plan.
PensionBee: Why did you decide to transfer your pensions?
Hannah: I'm really conscious about where I put my money. By making small changes, I believe that we can make a huge difference as a society. With money, I think a lot of that comes down to knowing where you put your money and how it's invested.
Auto Enrolment is a fantastic idea but I ended up with four pensions and I'm not even 30! Pensions can be a bit of a nightmare but PensionBee enabled me to consolidate my pensions into one place really easily.
PensionBee: What are your views on investing responsibly?
Hannah: I think it all comes back to the conscious decisions that we can make. We have a responsibility to the planet and the next generation in my opinion. We all have social responsibility. And it's often the small things that you can do - such as changing the way you invest your pension - which can have a huge impact.
For example, I want to see my bank making responsible choices, such as reducing the carbon footprint that they're making. By investing your money responsibly, I believe we can change corporations and it's the corporations that are going to need to change in order to save the planet.
PensionBee: Why did you choose the Fossil Fuel Free Plan?
Hannah: I prefer not giving my money to fossil fuel companies because I just don't want my money going there. It is all well and good pressuring companies to change but while they're making money, they're not going to alter their behaviour in my opinion. That's just the nature of businesses. At the end of the day, it's their bottom line that matters to them most, not the impact that they're having on the planet.
I wanted my money to have an impact and that's why I chose the Fossil Fuel Free Plan. It was easy to understand and I knew that my pension wouldn't be invested in fossil fuel companies. By investing in this plan, I feel like I'm caring about the planet and it just makes me feel better for the future.
PensionBee: What's your view on the future of fossil fuel companies?
Hannah: At the moment, I think there is quite a lot of short-sightedness about things like fossil fuels. Eventually, it's inevitable that we'll see that market collapse entirely in my view. I just don't think that it's sustainable.
It's also possible that non fossil fuel companies could provide a better return over the long term. Take a look at Tesla which has monopolised the market in terms of renewable technologies and Elon Musk is now one of the richest people alive which is crazy!
Ultimately, we live on a planet with finite resources and we just need to find a better way of doing things and the best way through is corporate social responsibility in my opinion. There is so much more conscious living and this generation is seeing the tipping point of that.
Read more about the Fossil Fuel Free Plan.
Risk warning:
As always with investments, your capital is at risk. The value of your investment can go down as well as up, and you may get back less than you invest. This information should not be regarded as financial advice.