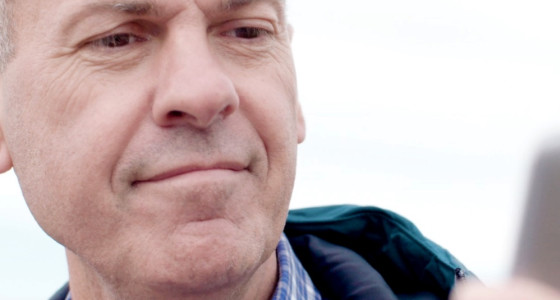 In one of our first ever customer case studies three years ago, we met Tony, who was approaching retirement and living in Weston-Super-Mare with his wife. He had only recently joined PensionBee, after getting fed up with his previous 'old-fashioned' provider, and was starting to think more about his plans for retirement. We recently caught up with Tony to find out if he's on track for a happy retirement, and learn how PensionBee is helping him achieve his goals. Here's what he had to say...
PensionBee: What made PensionBee stand out when you were looking for a new provider?
Tony: What stood out for me straight away was the fact PensionBee is a digital platform. I'd had trouble trying to transfer my pensions between providers before, and when I was looking for alternatives, I saw your advert and PensionBee immediately stood out. Corporate providers and the pensions industry as a whole seems somewhat outdated now. The idea of being able to manage my pension through my phone seemed like a no-brainer and much more convenient. Just getting updates by email was a big change!
Even when you were a smaller company, the reviews and comments I'd seen showed lots of people felt the same and addressed any concerns I had.
PensionBee: You originally spoke about wanting to use your pension to buy a new home with your wife. Have you been able to do this? If so, what has your drawdown experience with PensionBee been like?
Tony: Funnily enough I have. I recently turned 55 and took my 25% tax-free lump sum, but have left the remaining 75% invested. My wife and I moved to Northern Ireland a few years ago to be closer to her daughter. We've been renting here up 'til now, but we're just about to buy a house and I've used some of my pension for this.
If I had to describe the PensionBee withdrawal process in one word... I'd say 'fluid'. Everything has just been at the touch of a button and easy to do.
In the run up to this, last year there were some market fluctuations, and this worried me a little with the purchase coming up. I knew I was invested in the Tailored Plan, but you had less risky plans I could choose. So I switched my pension to the Preserve Plan, as this gave me the reassurance that my funds were fairly stable. Being able to switch plans like this meant I could plan ahead and protect my pension, ready for when I needed the money.
PensionBee: How has PensionBee helped you become pension confident?
Tony: Everything is just easier and you're able to do it with the touch of a button in your app. It's helped with real-time thinking and planning for my pension and retirement plans. I used to only see my pension balance once a year, which didn't give me much idea or understanding, even though it's my money. But it's now just more tangible and flexible to align with me and my needs.
It's helped with real-time thinking and planning for my pension and retirement plans.
I can't see myself retiring anytime soon, I think I'll be working to at least State Pension age, similar to lots of other people I think. But I know my money is in safe hands, and I can easily consider and change my investment options as I get closer to retirement. Lots of people are nervous about digital services, but it's a no-brainer for me, especially moving forward.
PensionBee: Looking back, what advice would you give to a younger Tony?
Tony: I suppose when I was younger and started my pension, I didn't really have any idea about it. I knew I was paying into one with my employer, but the process was a bit of a 'sign here' one, You accepted you were paying into it each month but I didn't really understand where my money was going I guess, or even give it much thought. So I think I should have looked after my money better as a whole and thought about the future more to put me in the position I wanted to be in.
PensionBee: What do you enjoy most about PensionBee?
Tony: Just the overall offering. The app and newsletters are great. It's nice to see your profiles on Twitter and Facebook, it just isn't something I'd expect from a provider and it's reassuring I suppose. Being kept in the loop and having these insights into the company and the brand is brilliant.
I've also enjoyed growing with PensionBee as a company, I joined quite early on and have seen how far you've come and how the services have grown too. Even though you've increased in size a lot, and quickly, it's been seamless and communicated really well throughout.
PensionBee: How do you think the pensions industry could improve to help consumers?
Tony: It needs to be more tangible and visible to customers. It's people's money, so they should be able to see in real-time what's happening, not just getting an update once a year like I used to. There needs to be a better, more fluid arrangement around the whole pension system. Nothing is combined across the industry, it feels broken almost and just takes a long time for things to happen.
Where PensionBee are working with banks and other providers to bring together services and systems for its customers, others aren't shifting. You're setting the example for others to follow.
PensionBee: Can you describe your experience with us in 3 words?
Tony: Second to none!
As always, we'd love to hear your feedback, so leave your comments below or get in touch with the team on Twitter!