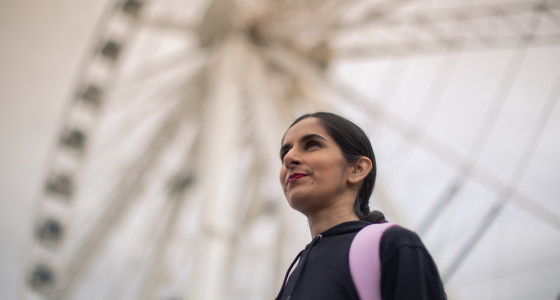 At PensionBee, we want our customers to be pension confident! We're always innovating, to create a pension product that's not only simple to use and meets our customers' needs, but makes them feel on top of their retirement plans. Today we've launched a new brand campaign to highlight how we're helping savers be pension confident. Read on to find out more about our Pension Confident campaign and the wonderful customers who've shared their experiences of being with PensionBee.
What it means to be Pension Confident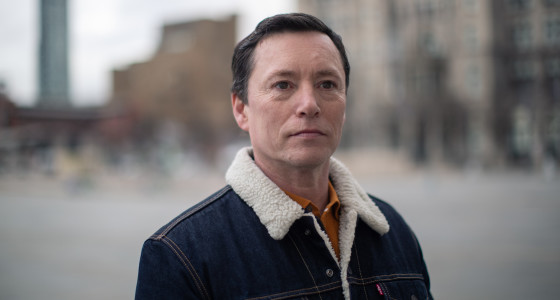 Having multiple pensions dotted around can cause anxiety and stress when it comes to sorting your retirement savings. With our app and our handy online tools, like our pension calculator, we're making it simple to manage your pension savings.
Juan, 51, joined PensionBee back in 2016. Juan runs his own PR company and needed a modern way to manage his pensions. "It's the easiest way to deal with your money without the headaches of dealing with the traditional, old-style pension providers," he says.
We want to help our customers go beyond ticking pensions off the 'to-do' list, and help our customers feel confident about both their savings and their retirement. We know that life doesn't stop at age 55 and we're proud to have created a product that enables our customers to feel excited about their retirement plans. Juan says, "I don't plan a traditional retirement. I think I'll still be doing some work in my late 60s and early 70s."
Juan appreciates being able to easily manage his savings as he approaches retirement, as he's able to change how he manages and accesses his money as his circumstances change. With our flexible drawdown, our customers can plan a retirement that makes them look forward to the future.
From pension mess to pension confident
Mum of three, Lynn Beattie, 42, runs MrsMummypenny, a personal finance blog, and needed an easy, flexible self-employed pension as she entered her 40s. She says, "My pension situation before I joined PensionBee was a complete mess."
Priya Kanabar, 31, is a childminder and fitness instructor, with little spare time to spend sorting out pensions. After starting her business a few years ago, she realised that she needed to get her pension in order. "I had no idea where to start," she says. "So I had no pension."
With flexible one-off and recurring contribution options and no minimum contribution amounts, PensionBee provides peace of mind for self-employed savers. After bringing all her pensions into one place, Priya feels like "this whole weight is lifted off my shoulders, and that makes me feel very confident."
PensionBee helped Lynn to bring all her old pensions into one place, where she can see how much her savings are worth, and calculate how much she needs to save for a comfortable retirement. Lynn says, "I'm looking forward to when I'm actually going to retire. PensionBee has just helped me to feel more confident."
Finding pension confidence with PensionBee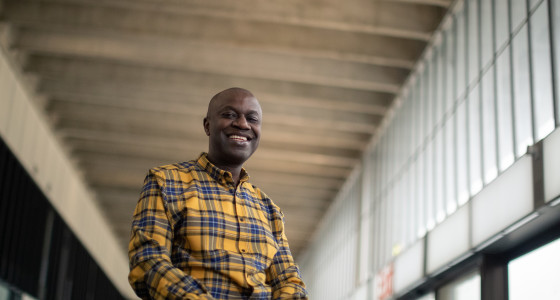 We've taken on board feedback from our customers and developed useful features to help you enjoy managing your pension money, at every step of your saving journey. From our pension calculator to our drawdown calculator, to flexible contributions, and investment plans to suit every savings need, we're constantly striving to create a product that makes all of our customers feel pension confident.
Nana, 53, is a taxi driver who signed up for PensionBee in 2019 after seeing an ad. He loves using the PensionBee app, saying, "I have the app on my phone. You can assess it 24/7 and everything is transparent. I can log in and see my pension increasing every month."
Our Pension Confident customers enjoy using PensionBee to plan and save for their future. Most of all, they appreciate the human support provided by their personal BeeKeeper. Our BeeKeepers are on hand to help you with any queries and to track the progress of any pension transfers. Priya says, "The thing I love most about PensionBee is the support. There's never a time where you think, 'I don't know what's going on.'"
We believe that everyone can become pension confident, and we're proud to help our customers become excited about their pension savings, and their retirement plans. Nana says, "I can see that the future looks great for me. PensionBee has made me confident."
Watch our Pension Confident customers share their experiences with PensionBee in the video below.
You can hear more from our Pension Confident customers over on our YouTube channel. Let us know how PensionBee helps you feel Pension Confident by leaving a comment or getting in touch on Twitter!
Risk warning
As always with investments, your capital is at risk. The value of your investment can go down as well as up, and you may get back less than you invest. This information should not be regarded as financial advice.