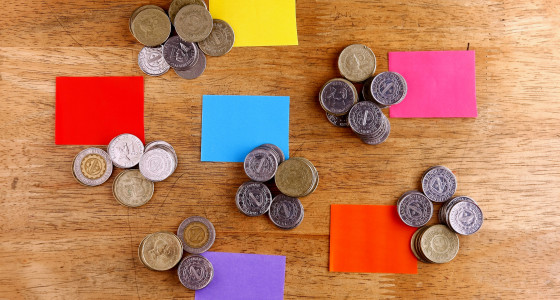 Over the past few weeks we've had customers get in touch about their pension balance, with falls being reported by savers big and small. We understand this can be unsettling - it's your hard earned savings after all - but it's really nothing to panic about, in fact it's quite normal. Here's why.
Ups and downs are part and parcel of investing
Markets are currently volatile and when you have been saving money into your pension it can be very unnerving to see that balance dip. However, ups and downs - sometimes over a protracted period of time - are very normal for pensions. Have a look at our Tracker Plan (which has been trading since 2002) and you can see that while it has increased overall, generating good returns for savers, there have been periods of decline.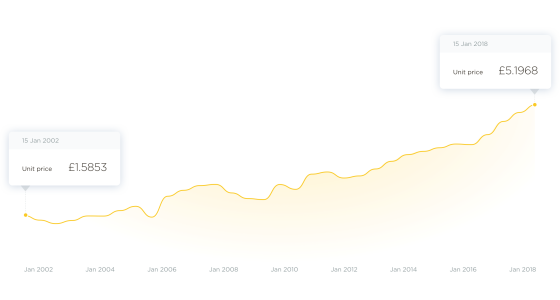 Source: State Street Global Advisors. Factsheet available here.
Warning: Past performance is not indicative of future performance. The unit price displayed does not include PensionBee's fees of up to 0.5% per annum, which will reduce returns. Note that fees are 0.25% for amounts over £100,000. Unit prices are presented in £ sterling and the value of your pension may be impacted by currency fluctuations.
The good news is that with pensions, intermittent ups and downs don't really matter as you only need to take your money out after the age of 55 (or even later if you choose). This means that most people have a good 30 years to ride out bumps and to benefit from the long-term growth in their money.
New customers, rest assured
It can be particularly unnerving to see your balance dip as a new customer. You may be wondering if you made the right decision to switch to PensionBee, as you may never have seen your pension go down before. But remember that you are only seeing the dips because we are giving you full transparency over your pension for the first time ever. Where previously you saw your balance once a year on an annual statement, the likelihood that it had gone up was quite high, since most downturns don't last longer than a few months. Your old pension did experience downs - you just never saw them. We think it's better to be honest about what's happening with your money all the time and not just once a year.
You are diversified
All of the PensionBee plans are diversified globally and most are also diversified over different asset classes, meaning your money is in shares, bonds and other financial investments. If a particular stock market - say the Japanese Nikkei or one of the main European ones - doesn't perform well over a long period of time, your money still has the opportunity to grow by being in other places, say government bonds or US stocks. By not putting all your eggs in one basket, any declines in your pension will be less pronounced because you still have the opportunity to profit in markets that are doing well over the long term.
Consider opportunities
In investments, it is important to listen to those with experience and Warren Buffet is second to none here. One of his best tips, which can also work for your pension is:
"Widespread fear is your friend as an investor, because it serves up bargain purchases"
Usually when markets are not doing well, you may want to consider putting more into your pension as it means you are buying your pension units (your investments) at a cheap price. The value of these units rises and falls with the market, so when there's a rebound you could reap the rewards as their value increases - giving you more in later life.
Remember, your BeeKeeper is always on hand if you have any concerns or questions.