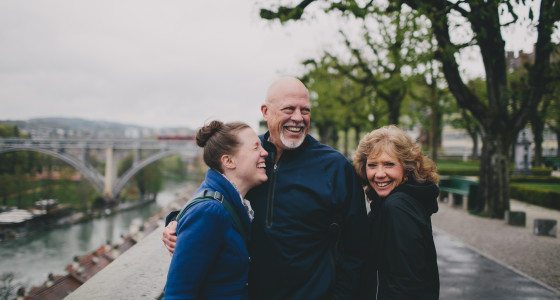 According to recent research, today's young people will be much more reliant on inherited wealth for their own financial well-being than previous generations.
High house prices and living costs, coupled with student loan debt and struggling wages means that many 20 and 30-somethings are struggling to make ends meet, let alone get on the housing ladder.
But the same group is also set to inherit money from the property-rich 'baby boomer' generation. So, what effect will this transfer of wealth have?
30-somethings in line for windfall
Recent research from the Institute for Fiscal Studies (IFS) shows that those born in the 1970s have a 75% chance of an inheritance, which is a much larger percentage than previous generations. This is partly due to high levels of home ownership amongst the "baby boomers" - the generation currently in their 50s and 60s.
Inheritance is becoming more important. New from @TheIFS https://t.co/Wvuam5MHY2 pic.twitter.com/C2ZKBJe1DP

— Paul Johnson (@PJTheEconomist) January 5, 2017
Andrew Hood, a senior research economist at the IFS, says: "Today's elderly have much more wealth to leave to their children than their predecessors did" and "the wealth of younger generations looks set to depend more on who their parents are than was the case for older generations."
Only hope of owning a home?
And it seems that many Britons currently in their 20s and 30s are relying on such a windfall to get a foot on the property ladder. Research from Aviva last year found that 63% of the so-called millennial generation are looking to a one-off event like an inheritance to help them financially in the future.
Hood says: "Today's young adults will find it harder to accumulate wealth of their own than previous generations did, due to the sharp fall in homeownership for that group, the dramatic decline of defined benefit pensions in the private sector and the stagnation in their incomes."
Today's young adults will find it harder to accumulate wealth of their own than previous generations did
As he points out, the generational wealth divide isn't just caused by escalating property prices, but also other factors like a change in the way pensions tend to work. In the past, many workplaces offered employees defined benefit pensions, with pension income based on a worker's pre-retirement salary, or an average of their salary during their career. Now, most employers offer defined contribution pensions instead, which means your pension income is based on how much you've saved.
Will this mean an increase in inequality?
The IFS also point out that the richest half of elderly households hold 90% of the wealth, so a 'lucky half' of today's younger generations that will get the lion's share of inherited wealth.
And it probably doesn't come as much surprise that those set to receive the largest sums are those who are the best-off anyway. More than half of those likely to get at least £250,000 have incomes in the top 20% of the population.
Those with highest incomes over their lifetime inherit much more: implications for #socialmobility & #inequality https://t.co/0sXN06SqHY pic.twitter.com/SXzM6YeadR

— IFS (@TheIFS) January 5, 2017
This was something that Theresa May acknowledged in her leadership speech last summer, when she said that unless the housing deficit was dealt with, "The divide between those who inherit wealth and those who don't will become more pronounced."
Now, income inequality is nothing new but all the signs point to growing problem, which the World Economic Forum has called the 'biggest global risk'. With this in mind it wouldn't be too surpising to see more tinkering to inheritance policy, as the government does all it can to reduce the inequality gap.
Recap of inheritance tax rules
These are some of the rules that govern inheritance:
Married couples and civil partners can inherit from each other without paying inheritance tax. We've explained this more fully in our article on the finances of marriage.
The inheritance tax threshold is currently set at £325,000. Inheritance over the threshold is usually taxed at 40%.
In April 2017, a new 'residence nil rate band' (RNRB) is being introduced, which basically increases the tax threshold when someone passes their property to their children or grandchildren. It will be £100,000 initially, but is set to rise each year, reaching £175,000 by 2020.
If you're gifted something like a large sum of money or a property and the person who gives the gift dies within seven years, this will usually be counted as part of their estate, which means it's taken into account in inheritance tax calculations.
Pensions can be passed on too, and in most cases they're treated quite generously tax-wise. You can find out more in our article about passing on pensions.
Is inheritance the only financial hope for young people? Tell us your thoughts in the comments section below.