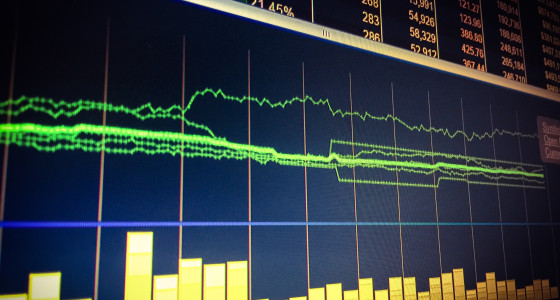 As debates about Brexit rumble on and Donald Trump gets comfortable in the White House, the pound has been rising and falling in value. We look at what effect politics and current affairs has on the economy and what impact this could be having on your pension saving. If your pension balance is falling, find out what steps you can take to protect your pension.
What's going on with the pound?
Political turbulence brings economic turbulence, and there's been a lot of upheaval recently. When Theresa May makes a speech about the UK's exit from the EU, or Donald Trump issues an executive order, there's an impact on markets and an impact on currencies.
After the Brexit vote in the summer, the pound fell sharply against the euro and the dollar. Since then, it hasn't recovered, but it has been fluctuating, and the way it's been moving isn't entirely predictable.
When Theresa May initially gave indications of a "hard Brexit" last year, the pound fell in value, but when she confirmed last month that the UK will leave the single market, the pound's value shot up. This is probably partly because the prime minister made some things a bit clearer, and also promised that parliament would get the chance to vote on the final Brexit agreement.
Politics and the pound: Theresa May's messengers are having to learn to tackle Brexit fears in the City https://t.co/uUg3hZCssY pic.twitter.com/LyVqU2kpfs

— Financial Times (@FT) February 6, 2017
But it's also important to understand that a weak pound isn't entirely bad news. While the pound has been struggling, the FTSE 100, which is an index that can indicate the financial health of the UK's businesses, has been doing remarkably well. The two things are directly related: a weak pound makes UK goods more competitive overseas, and boosts the income of businesses that earn money internationally.
MoneyWeek contributor Dominic Frisby reckons the worst of the pound nosedives are over, saying "The selling, the panic, the upheaval – it's all subsiding."
While most commentators will attribute the recent rise of the pound to May's clarification of some key Brexit points, Frisby says, he believes that there's another, simpler, reason that the pound is rallying:
"Our economy is doing well. I think it will continue to do well. Its success is currently not priced in to our currency. Our currency is cheap - too cheap - and it will return to fair value."
What does this mean for pensions?
You may well be wondering what the ups and downs of the pound mean for your pension savings.
Happily, a fall in the pound doesn't necessarily mean a fall in the value of your pension pot. In fact, when the pound plummeted after the Brexit vote in the summer, many UK pension funds were barely impacted, and several even increased in value.
What investors can learn from Britain's surprisingly strong economic growth https://t.co/nGfpM7TzzL pic.twitter.com/LLK51Rgc2W

— MoneyWeek (@MoneyWeek) January 27, 2017
This is because good pension funds (including the PensionBee plans) are diversified, which means they're invested in a range of different assets across several different regions. When some assets decrease in value, others are likely to increase, and when some currencies fall in value, others are likely to rise. You might see your pension falling in value if the pound rises against the dollar, and this could simply be because some of your money is invested in dollars. In this scenario your dollar shares would be worth less, thanks to a strengthening pound.
Ultimately, this diversification helps to shield your money from market turbulence, and means that your pension isn't hit by every twist and turn of the pound. However, your pension is of course impacted by changes in the market, and it's normal to notice some changes in its value.
Also bear in mind that pensions are long term products, so short-term blips shouldn't cause you too much concern, especially if you still have a number of years before retirement. However, as with any investment, there's always a chance that you'll get back less than you invest.
What should you do?
In summary, there's no need to panic. For starters, a weak pound isn't bad news across the board, and seems to be bolstering British businesses. Secondly, commentators reckon the pound may begin to settle down as Brexit plans become clearer and the UK economy does well. Finally, good pension funds are diversified and pensions are long-term products, so daily fluctuations should have limited impact.
If you're wondering what your pension savings are doing, double check how your money's being invested and make sure it's properly diversified. If you have a PensionBee plan or you're interested in opening one, you can check out the plans page to see the spread of investments for each plan, and download factsheets for more information. You can also speak to your BeeKeeper if anything's concerning you.
If you don't have a PensionBee pension yet, sign up here.
Still have questions about what the fluctuating pound could mean for your pension? Ask away in the comments, at the bottom of the page.