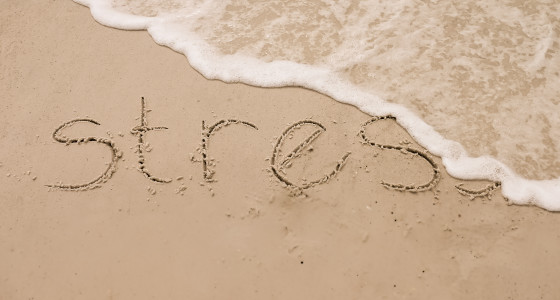 Research last year suggested that close to half of Brits take an 'ostrich mentality' to their pensions, with 51% saving absolutely nothing into a pension and just under half having no idea about what they'll need for retirement.
Research: Half of UK workers 'have their heads in the sand over pensions' - are you a wise owl or ostrich? LINK: https://t.co/bsEmDamqlN pic.twitter.com/2cPe2X5sRn

— Girish Menezes (@GirishMenezes) December 12, 2016
These worrying statistics point to a country that's clearly not saving enough. So, what if you've reached your 40s and you've got no savings to speak of? Are you destined to be working forever? We get that it's tempting to give up hope if your pot is empty or tiny, but trust us, you can still build a decent pension. Here are four tips for growing your pension in your 40s.
1. Piece together your patchwork of pensions
You might be surprised at what you find - there's an estimated £400 million in unclaimed pensions out there - so a bit of digging can help make your pension position a lot clearer. If you're struggling to find your old paperwork check out our Pensions Explained section on finding and transferring pensions, as this has lots of handy tips for tracking those old pots down.
2. Consider combining your pensions
Clarity is key when it comes to saving, so if you do have old pensions scattered around a logical next step can be to bring them all together into a SIPP (a Self-Invested Personal Pension). Putting your pension in one place makes managing your savings simpler, plus there's a chance that combining your dormant pensions could save you money.
PensionBee recently released our Robin Hood Index which ranked providers on everything from charges to transfer times, and the data revealed that certain companies were charging average annual fees as high as 10.4%. To give you some context PensionBee only charges one annual fee that's a fraction of that cost.
ICYMI: this week, we released our new Robin Hood index with the best and the worst of #pensions providers 🏹 #moneyhttps://t.co/ez1cFgyO2U pic.twitter.com/Em4dAHa6z0

— PensionBee (@pensionbee) August 12, 2017
Over time high fees can have a big impact - especially if fund growth is poor and you're not contributing regularly - so it can make sense to combine these pots into a better-value plan. Bear in mind though that it won't always make sense to combine, particularly if you have a pension with guaranteed benefits.
3. Come up with a contribution plan
As soon as you're clear on your current situation you'll be in a better position to put a saving plan in place. There's no magical number that'll give you the perfect retirement - it really depends upon your individual circumstances - but there is some handy research out there that can give you a good idea.
Recently, Which? surveyed over 5,000 pensioners, and discovered that, on average, retired couples found they needed around £19,000 a year to cover household essentials - such as food, utilities, transport and housing costs - rising to £32000 allowing for extras, such as a European holiday and leisure activities.
Per person that's a palatable £16,000 a year. So, if you're entitled to the full State Pension of £10,600.20, then you might only need to supplement it with around £5,40¬0 per year.
Based on the current retirement ages and State Pension entitlements this means that couples who are starting from scratch need to be saving:
£194 a month from age 20
£253 a month from 30
£351 a month from 40
£591 a month from 50
So, for couples starting a pension at age 40 individually that works out at £175 per month, and it could be even less than that if you've got small pots from previous jobs. Leave it till your 50s though and the costs really start to add up.
In short, it'll pay to start saving sooner rather than later. Elsewhere, make sure you're enrolled on your workplace scheme if you work for a company rather than yourself, as an employer's matched contributions can really stack up. If you work for yourself there's lots you can do too, and our blog is full of tips and suggestions for the self-employed.
4. Keep your contributions up
We understand that life can be expensive and it can be tempting to cut back on your pension, but the reality is if you're just starting in your 40s you're going to have to be strict with your saving. There's still plenty of time to build a decent pension and you might not even have to change your lifestyle that much. After all, some small switches can mean big pension savings and there's dozens upon dozens of clever ways you can cut costs.
When you get an unexpected injection of cash consider putting it into your pension, and play with our pension calculator to see what the impact might be.
Start strong today with our #pension calculator and see how much you should be #saving 📝 #mondaymotivation #moneyhttps://t.co/HzRmYsTzMx pic.twitter.com/00EJ8NRToa

— PensionBee (@pensionbee) August 14, 2017
But above else don't give up hope, as you can still get your retirement back on track!
Are you a late pension saver? What lessons and tips can you share? Tell us in the comments section below.
Risk warning The information in this article should not be regarded as financial advice.
Article last updated: 10/06/2021