A PensionBee pledge for gender balance across financial services - and pensions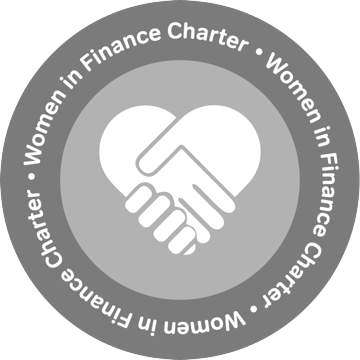 What is it?
The Women in Finance Charter is a commitment by HM Treasury and signatory firms to work together to build a more balanced and fair financial industry. Firms that sign up to this Charter are pledging to be the best businesses in this sector!
Why it matters
PensionBee believes that senior management teams should reflect the gender balance of the UK population.
Historically, the pensions industry has struggled to engage savers in long term savings, in part due to a lack of diversity in senior management.

Diverse management teams lead not only to better results for customers, but also to the development of pension products and services that truly meet the needs of wider society.


PensionBee is working hard to change the industry
The diversity we strive for in our company is key to helping us make pensions engaging and accessible to a broader range of people in the UK. Fresh thinking from a diversity of minds, drives new approaches and innovative new solutions to a problem we all face. If we don't fix the lack of engagement with pensions in the UK, then in the long-term, we all lose.

PensionBee are determined to change this and be the pensions company that truly represents and acts in the interest of wider UK society.

That's why we believe that gender balance across senior levels of the pensions industry is crucial. It will help drive a happier, healthier, more prosperous UK society!


PensionBee's commitment to the Charter
PensionBee is very proud to have 57% female representation across the board of directors and management team in 2022, meaning we are on track to safely maintain this target for 2023.

In addition, over the course of 2023 we are continuing to develop our training program. We believe that the right drive is often more important than experience when recruiting, but then want to support our employees in developing the skills they need to succeed at PensionBee and beyond.

We also continue to actively recruit females into roles that traditionally do not have gender diversity, such as developers and other tech roles.

In 2021 we had a median hourly pay gap of just 1.6% and a median bonus pay gap of 0% among staff. This gap is in line with our target of 0%, with a variance of +/- 5% owing to the overall size of the employee base.


Here's our Charter pledges:
Maintaining at least 50% gender diversity in our board of directors and management team throughout 2023;
Publishing progress annually against this target on our website;
Having a member of our board of directors or management team who is responsible and accountable for gender diversity and inclusion;
Having an intention to ensure the pay of the board of directors and management team is linked to delivery against these internal targets on gender diversity.
Here's how we intend to achieve our target and promote gender diversity as we grow:
Continue to recruit women who have the potential to reach management team;
Continue to support career development and progression of women at mid-tier level to senior role;
Actively recruit females into roles that traditionally do not have gender diversity, such as developers and other tech roles;
Promote our inclusive parental leave policy that supports women to return to work.
Romi Savova, Founder and CEO of PensionBee, is our nominated member of the management team responsible and accountable for gender diversity and inclusion. "As a female Chief Executive, I am extremely proud to commit our organisation to promoting gender equality in the UK. For far too long, pension products and services have not been representative of our diverse society. Excluding women from financial services is a social and economic failure that every organisation should strive to change!"