How are
we

different?

One pension. One place. One less thing to worry about.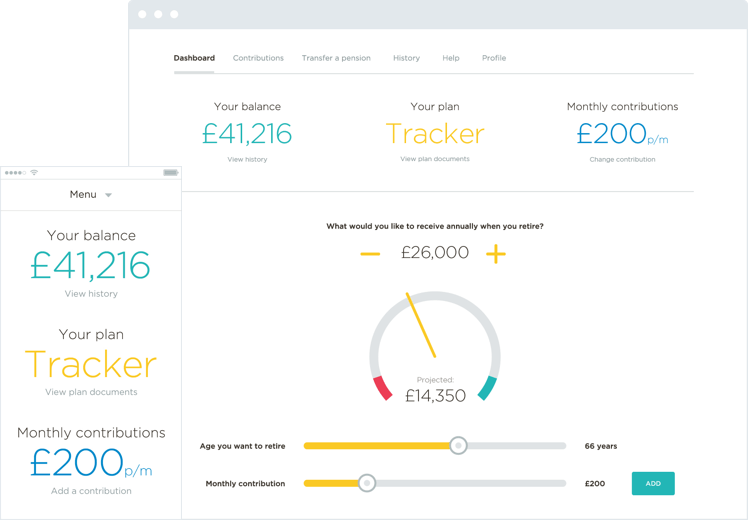 A modern, mobile, paper-free pension
Our BeeHive is built to make saving simpler. You can see your current pot size, your projected retirement income, and set up regular or one-off contributions with just a few clicks. We'll never bombard you with paper or post (our team likes trees).

Human support, when only a human will do
Our BeeKeepers are always on hand, no matter what the question. They'll guide you through your signup, track down your pensions and set up your new plan. For as long as you're a PensionBee customer, they'll be there to support you.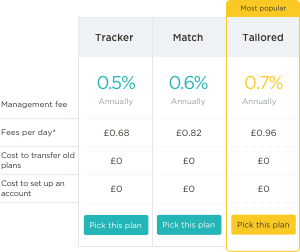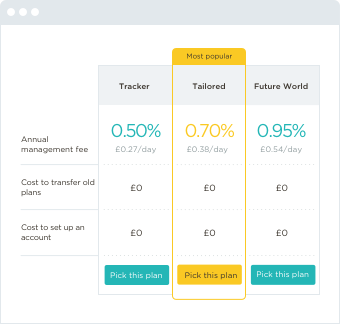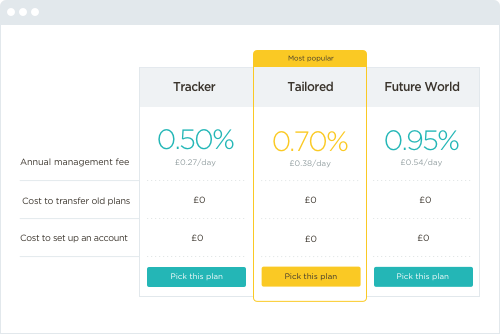 Fair fees and total transparency
For pensions under £100,000 you'll pay one annual fee of 0.5-0.95%, where others could charge over 2.5%. Once your pension grows larger than £100,000 we'll halve the fee on any savings you make over this amount.
Your pension in the safest hands
Your money is managed and kept safe by the world's biggest money managers – BlackRock, State Street and Legal & General. With around £8 trillion managed between them, they know the best place for your money.
Find out the common myths about consolidating your pensions
Don't just take our word for it though, see what our customers say…
Brett
Easy to manage a great service.
2 days ago
PensionBee replied…
Hi Brett, Great to read you're liking our service! Jasper Martens Team PensionBee
Mark Gathercole
Fantastic Idea & Service, having manually gone through the process of transferring an old pension into a current one before I know what a hassle it can be, loads of forms to fill in, phone calls and lots and lots of time. With PensionBee the process is super fast and simple so much so it took me less than 20 mins to sign up and the process was done, then within 2 weeks 4 of my 5 pensions were already transferred and available to view. Fantastic Service that I highly Recommend
2 days ago
PensionBee replied…
Compared to old fashioned pension providers, I hope you have found our service wizzy quick . Your personal BeeKeeper is at hand to assist you on the slower pension transfers still outstanding. Do give me a buzz if you have further questions. Jasper Martens Team PensionBee
Tom
Very easy to switch, did a bit of my own digging to find my policy details to speed up the process but even without, its very straightforward.
3 days ago
PensionBee replied…
Hi Tom, Great you gave us more policy details so we could transfer your pension straight away! I hope you will enjoy PensionBee. Jasper Martens Team PensionBee