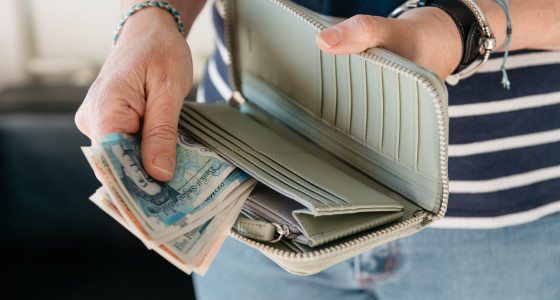 Leading online pension provider, PensionBee, has discovered that a third of pension savers would prefer to divest from companies that don't pay a Living Wage from the outset, rather than engage with them to drive better behaviour. In addition, savers showed the most concern around businesses' harmful social practices, compared to environmental and governance issues.
PensionBee regularly surveys its customers to ensure its pension plans continue to be aligned with the changing investment expectations of savers. Results from the March 2021 survey reveal that 83% of savers expect the companies in their pension to pay all of their workers a Living Wage. Of those, 33% would prefer to completely divest from companies that don't pay their employees enough to meet everyday needs.
Currently, only 43 companies in the FTSE 100 pay the Living Wage to all of their staff, including those employed through contractors on their UK sites (1). A Living Wage is a wage based on the real cost of living, which is currently £9.50 an hour across the UK and £10.85 in London (2). ShareAction and its Good Work coalition are amongst those who have called for all companies to pay the Living Wage, including to their contractors and supply chains.
PensionBee formalised its commitment to the Living Wage in February 2020 by becoming an accredited Living Wage Employer (3). PensionBee pays all its employees a London Living Wage, regardless of where they are based in the UK.
Respondents across age groups and genders prioritised action on businesses that treat workers (both in core operations and supply chains) unfairly. This was followed by the governance issue of tax avoidance which ranked second overall. Poor climate risk management was ranked third in importance.
Martin Buttle, Head of Good Work at ShareAction, commented: "This is important and informative research which shows that savers expect pension funds and their asset managers to set high stewardship standards on good work/quality of work. Paying a Living Wage is a clear indicator of a company's approach and intentions in this regard. This research shows that savers clearly recognise this as a baseline requirement."
Clare Reilly, Chief Engagement Officer of PensionBee, commented: "These survey results demonstrate that the imperative for a Living Wage is increasing. Paying employees enough to meet their everyday needs should not be optional for any company in the UK, particularly those that are listed on the London Stock Exchange. Pension savers recognise both the huge negative impact to society that poverty pay brings and also the risk to the long-term sustainability and profitability of these companies. These survey results should be a wake up call for companies that refuse to pay wages that reflect real living costs."
Appendix
Table 1: Consumer views on the Living Wage
| Should your pension invest in companies that don't pay all of their workers the Living Wage? | Proportion of customers (%) |
| --- | --- |
| No, remove these companies | 33% |
| Yes, but only invest in the companies that commit to paying this in the future | 31% |
| Yes, invest but use voting and selling to force change | 20% |
| Yes, if they make money, leave this topic to the government | 16% |
Source: PensionBee March 2021. Total question respondents: 1,676. Numbers have been rounded.
Table 2: Consumer priorities for voting
| Voting priorities | Overall ranking |
| --- | --- |
| Poor treatment of workforce | 1 |
| Tax avoidance | 2 |
| Poor climate risk management | 3 |
| Excessive executive pay | 4 |
| Biodiversity loss | 5 |
| Lack of diversity and inclusion | 6 |
Source: PensionBee March 2021. Total question respondents: 1,504. Ranking in order of 1 - 6 priority for voting.
Footnotes