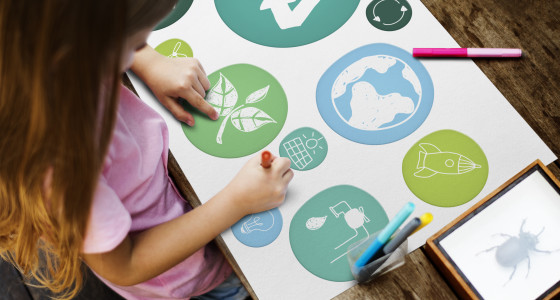 New analysis from leading online pension provider, PensionBee, reveals that most pension savers (63%) viewed net-zero pledges as disingenuous and making little difference to the climate crisis. In fact, almost half (45%) of under 30s felt net-zero pledges are merely corporate PR, with over a quarter (26%) of all savers reporting that they felt 2050 is too late for change and these pledges lack accountability. Overall, more female savers (33%) shared this latter view than men (23%).
PensionBee's annual Tailored Plan survey, which seeks to understand customers in its default plan's evolving investment views, uncovered a desire for pragmatism and ownership in corporate target setting. Over a third (37%) of the 2,314 respondents believed that the lack of a standardised approach in this area led to little transparency from companies over the scope and boundary of the targets, in addition to the plans for reaching them. However, a small proportion (18%) felt net-zero pledges still represent an important first step towards addressing climate change.
When asked for their reactions to investing in fossil fuel companies, almost half (49%) of pension savers shared that they only wanted these companies within their pension if they showed a concrete commitment to improving their impact on the environment. A much smaller group (15%) favoured removing the oil sector completely from their investments, while a minority (7%) reported that they wanted to invest in fossil fuel companies only to be able to vote at their AGMs to effect change more quickly.
The need for good profits was identified by over a quarter (27%) of savers, reporting they were happy for their pension to continue to be invested in the oil industry if profits were delivered. Notably, this view was most visible amongst those aged 41 and above, supporting the idea that younger savers are more conscious about the environmental impact of their investments.
The overwhelming majority of respondents across all ages and genders considered deforestation, habitat and wildlife destruction to be of significant importance. There was also a strong belief in the need to address ocean pollution and the indiscriminate use of plastic, animal testing on non-medical grounds and intensive farming. These clear priorities from savers coincide with Pensions Minister, Guy Opperman's warning for UK Pensions Schemes to do more to tackle deforestation as part of the government's climate change policies.
Clare Reilly, Chief Engagement Officer at PensionBee, commented: "The message from pension savers is loud and clear - they want companies within their pension to show a clear and sustained commitment to becoming more environmentally conscious and to avoid ambiguous promises in 2022 and beyond.
At PensionBee, we remain guided by our customers' views to ensure we continue to provide products that are aligned with evolving public opinion in this space. These latest insights will be used to inform PensionBee's engagement with BlackRock's Stewardship team, which manages the plan, where the priority will be a deforestation-free Tailored Plan."
Appendix
Table 1: Do you believe net-zero pledges are genuine and will make a difference to the climate crisis?
| | |
| --- | --- |
| No, I think it's corporate PR and we need more regulation to prevent false claims | 37% |
| No, 2050 will be too late and these pledges lack needed accountability | 26% |
| Yes, we have to start somewhere and pledges are a good step | 16% |
| Yes, pledges mean they must start to improve their environmental impact now | 18% |
| Other | 3% |
Source: PensionBee, February 2022. 2,194 respondents.
Table 2: Should your pension continue to invest in Fossil Fuel companies?
| | |
| --- | --- |
| Yes, but only in companies committed to improving their impact on the environment | 37% |
| Yes, if they make good profits | 26% |
| No, remove all fossil fuel companies | 16% |
| Yes, but only to be able to vote at AGMs and drive change more quickly | 18% |
| Other | 3% |
Source: PensionBee, February 2022. 2,196 respondents.
Table 3: Which screens would you like to see added to your pension in the future? Please rank.
| Priority | Overall |
| --- | --- |
| Deforestation and habitat destruction | 1 |
| Animal testing on non-medical grounds | 2 |
| Fossil fuels and fossil fuel industry | 3 |
| Predatory lending | 4 |
| Intensive farming | 5 |
| Alcohol and gambling | 6 |
| Genetic engineering | 7 |
| Nuclear power generation | 8 |
Source: PensionBee, February 2022.1865 respondents.