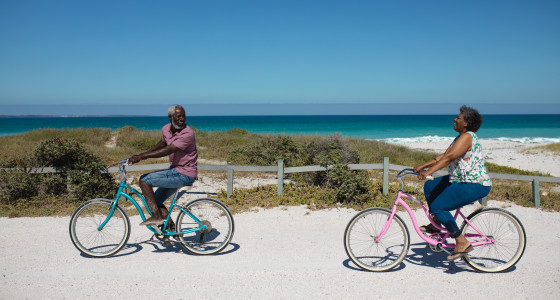 This week from 6 April, the full amount of the weekly State Pension will increase by 10.1%, the highest ever rise, for 12.5 million recipients of the State Pension.
Taking effect for payments starting next Monday 10 April, the amount received by a pensioner on the full New State Pension will exceed £10,000 for the first time (£10,600), with payments of £203.85 a week. A basic State Pension recipient will get £8,122 a year - £156.20 a week. Pension Credit rates will also rise to £201.05 for a single person and £306.85 for a couple.
Becky O'Connor, Director of Public Affairs at PensionBee, commented: "This week's increase will be welcomed by millions of people relying on the State Pension in retirement, who have been experiencing daily life becoming rapidly unaffordable over the last year.
Last year, pensioners were denied a rise in line with higher living costs as the government suspended the triple lock, before reinstating it for this year. So this rise is overdue and will come as a huge relief to those struggling to pay the bills on their current pension.
However, with the government last week deferring a decision on whether to increase the State Pension age and with new suggestions for ways State Pension amounts could be determined in the future in a recent review, questions will now be raised over the sustainability of the triple lock guarantee, which promises rises in line with inflation, wage growth or 2.5%, whichever is highest.
Inflation is forecast to come down but is still expected to be relatively high in September, which is the month that the inflation and wage data is drawn from to determine the State Pension rise the following April.
So we could see a rise in the State Pension next year of around 4 or 5%, based on OBR inflation forecasts, still higher than the long run average of between 2.5% and 3% a year. In an environment of rapidly falling inflation, such increases may be harder to justify for a government trying to make the State Pension affordable in the long-term."
About State Pension rises:
State Pension rises occur every year in April, with the new tax year.

The rise is determined by the Triple Lock guarantee, which dictates the State Pension will go up every year either in line with inflation, wage growth, or 2.5%, whichever is greater.

The inflation and wage growth data used for determining the figure is taken in the September before the rise is due. So this week's rise is determined by the annual inflation rate recorded in September (which was published in October): 10.1%.
State Pension recipients received an average of £8,300 in 2021-22 and Pension Credit claimants £3,390 each (OBR).
Appendix
Table 1: Recent State Pension changes from 6 April
| | 2021/22 | 2022/23 | 2023/24 |
| --- | --- | --- | --- |
| % increase | 2.5% | 3.1% | 10.1% |
| Full new State Pension (annual) | £9,339.20 | £9,627.80 | £10,600.20 |
| Full basic State Pension (single person, annual) | £7,155.20 | £7,376.20 | £8,122.40 |
Source: PensionBee, April 2023