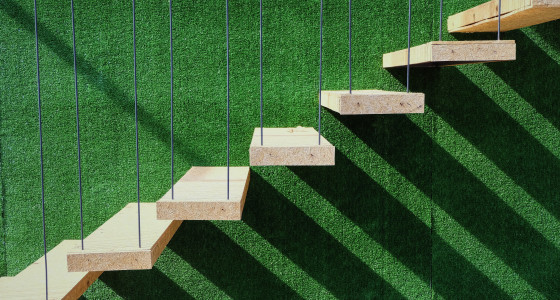 Research conducted by PensionBee, a leading online pension provider, has revealed a rapidly emerging mainstream consensus among UK savers regarding where - and how - they want their money invested.
Over 80% of consumers want transparency about which companies their pensions are invested in, along with information about their business activities. More than half of respondents across all age groups would prefer to balance making money with creating positive social outcomes, while a further 16% of all respondents would advocate for entirely removing companies that focus solely on profit at the expense of social outcomes.
61% of consumers would like to see an active screening approach towards tobacco companies, with more than half of those (35% in total) favouring outright removal. This is consistent across all age groups and particularly pronounced among women (74% vs. 57% of men).

63% of consumers advocate for investing in an 'engage with consequences' approach when it comes to oil companies, with 15% favouring outright removal and 21% opting for a do-nothing approach.

61% of consumers want providers to remove companies investing in banned weapons from their pensions. This is consistent across age groups, but the preference is higher amongst women (82% vs. 53% for men).

65% of consumers would like pension providers to engage on their behalf, both privately (33%) and through public voting (32%) while a further 12% advocated for a straight removal of companies based on ethical concerns.
In addition to revealing an overall desire among savers for a more transparent approach to pensions investments, the findings also indicate that younger savers are more inclined to take decisive action, with 44% of savers aged 30 and under favouring outright removal of companies that are accused of breaking international laws (vs. 35% of those over the age of 50). The data also indicates that women are more prone to making ethics-driven decisions, as evidenced by 82% of female respondents opting to remove all companies that make banned weapons.
The survey was conducted by PensionBee across c.2,000 customers in its biggest fund, an auto-pick option equivalent to a mainstream workplace default pension scheme.
Auto Enrolment has led to a £400 billion (1) boon in pension saving, with 13.3 million UK employees now actively invested in a workplace pension (2). An estimated 90% (3) of these savers have automatically invested in a "default" fund selected by their employer.
Independent research has shown that pension providers and trustees have paid scant attention to the environmental, social and governance preferences of their members, including climate change and international conventions on human rights (4). PensionBee's research shows a growing gap between the views of modern pension savers and mainstream default pension products. Concerningly, a mandatory requirement for trustees to survey pension savers on their investment values was recently abandoned by the government, removing a critical catalyst for change.
Romi Savova, Chief Executive Officer of PensionBee said: "As a company that puts consumers at the heart of our strategy, PensionBee takes great pride in being at the forefront of changes in the pension industry. Pension investments have the ability to transform the world we live in while generating healthy returns for savers. We are ready to kickstart the necessary change and will be considering appropriate actions for our investment plans following these survey results."
Clare Reilly, Head of Corporate Development at PensionBee said: "It's critical we address the gulf between the views of modern savers and the pension options on offer. Our customers have made their voice clear: pension savers should benefit financially and socially from their investments. We do not want government reforms for environmental and social concerns to be reflected in pensions to become a tick-box exercise."