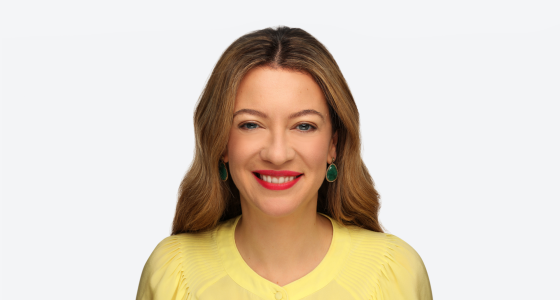 50 is an important number. It represents a halfway point, an equal division between two parties and a number that should be kept front of mind when it comes to gender diversity.
This week, the number 50 carries even greater significance, as the London Stock Exchange celebrates 50 years of women being admitted to membership on the trading floor. In 1973, after years of resistance, six women made history by entering the London Stock Exchange, as part of a merger with UK regional exchanges, where women were already commonplace. This groundbreaking moment marked a significant milestone in the women's rights movement in financial services and a major step in the direction of equality, paving the way for countless female professionals involved in the stock exchange today.
While progress has undoubtedly been made in some areas since then, half a century later, the financial services industry remains dominated by men, with women occupying only a small fraction of top positions. Despite plenty of young female graduates joining financial services firms, these women often do not progress beyond the mid-tier or leave the sector entirely, and as employees rise in seniority, unequal gender representation worsens.
Numerous studies have highlighted that diverse teams are more likely to make better decisions and have increased job satisfaction, as well as being more likely to generate higher returns on investments. But the benefits of greater diversity in financial services go beyond increased productivity and job satisfaction. It can help address societal gender inequality, promote gender balance across the workforce and create a more equitable world. So how do we fix an age-old problem?
The setting out of clear targets has widely been seen as the most effective remedy, yet countless charters and pledges later, not enough significant progress has been achieved.
I passionately believe that the implementation of targets and transparent communication is the right approach, but to be effective, companies must not be constrained by unambitious or insufficient objectives.
The HM Treasury Women in Finance Charter (2016) mandates that signatories set at least one numerical target for gender diversity in senior management by a pre-determined date. After a disappointing two years of limited progress, it was recently announced that UK financial services companies increased the proportion of women holding senior management positions to a meagre 35%, with only 52 companies, including PensionBee - achieving at least 40% representation.
When considering representation of boards specifically, the government-backed FTSE Women Leaders Review also settled on a voluntary target of 40% female representation on the boards of Britain's top 100 companies by the end of 2025, up from the previous target of 33%.
On this 50 year anniversary, I believe we are doing the pioneering women who first stepped onto the trading floor a disservice by demanding anything less than 50/50 representation. There's that magic number again. Targets must be ambitious and aim to achieve representation that mirrors the broader UK population, or they fail to serve their purpose. I'm proud that PensionBee achieved gender parity across the board of directors and management team in 2022, and are safely on track to continue doing so in 2023, but our work is not done. It won't be done until gender parity is the norm across all levels of the financial services industry.
It is no secret that progress has been painfully slow, but despite setbacks, change is afoot, and I'm hopeful that we're moving closer to a world where women can enjoy greater access to opportunities in top positions not just in financial services companies, but across UK business. To create this lasting change we must all remember the necessity for 50/50.