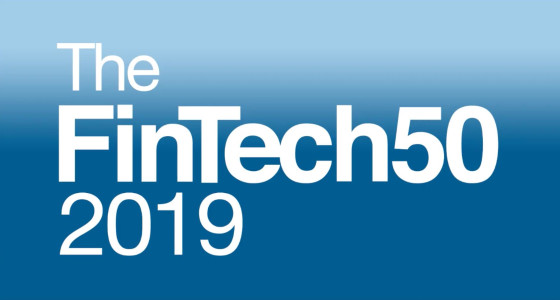 London, 19 September 2019: online pension provider PensionBee has been named in the FinTech50 list of 50 European fintechs to watch, for the second year in a row.
Last night it was revealed that PensionBee had made it onto the Fintech50 list, the annual list of the most influential fintech start-ups in Europe. The list compiled by FinTechCity ranks the most innovative European firms that are disrupting the world of banking.
2019 saw the most extensive search ever, with the final 50 being selected from over 2,000 fintechs. PensionBee is joined on the list by some of the biggest names in the sector, including Monzo, Onfido and Habito. It is also joined on the list by one of its integration partners, Starling, who's customers can see their live PensionBee balance alongside their current account balance through the bank's app.
Romi Savova, CEO at PensionBee commented: "We're thrilled to make it onto the list for the second year in a row, despite stiff competition from over 2,000 influential companies in the sector. We're proud to be recognised as one of only 50 stand out fintechs in Europe, and for our innovation in an industry that hasn't changed or adapted with advances in technology in decades."
Jonathan Lister Parsons, CTO at PensionBee commented: "We're delighted to see one of our integration partners, Starling, also make it onto the list, in addition to several of our suppliers. We look forward to collaborating with more of the most influential fintech in Europe in the near-future to put pensions where they belong – at the forefront of your finances."