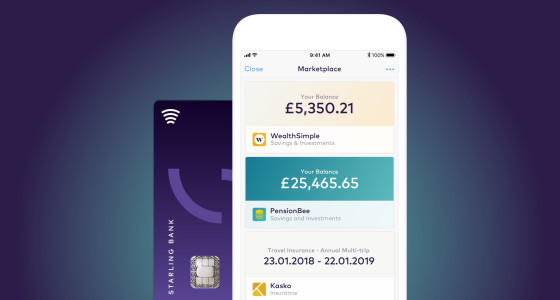 Starling customers can now seamlessly combine all their old pensions into a new PensionBee plan, offering a pension consolidation product in just a few clicks.
Since the launch of their exciting industry-leading partnership last year, the two fintech companies have been working to enhance their 2-way API integration through the development of new features, using Open Banking technology.
The roll-out of an easy sign up process with existing personal information offers a seamless journey for Starling customers. In time, this will also enable other new product features, such as direct payments from bank accounts into a PensionBee pension without leaving the Starling bank mobile app.
Clare Reilly, Head of Corporate Development at PensionBee commented: "Starling holds the majority of customer data needed to find and combine old pensions from pension providers. Open Banking makes it unnecessary to ask for basic customer details if their bank already holds all of that information. It's just another advantage to our 2-way API integration. Customers can now choose to share data that will enable them to combine their pensions in just a few clicks."
Helen Bierton, head of retail and SME banking, at Starling commented: "This is another logical step in a fully integrated marketplace where Starling Bank customers can instantly integrate accounts or seamlessly sign up for new products and services. Open Banking provides this opportunity and both parties are committed to rolling out further product features in response to consumer need."