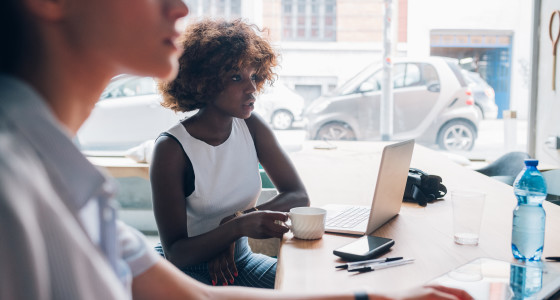 Leading online pension provider, PensionBee has extended its work with digital technology training specialists, Makers, to launch a new apprenticeship programme within PensionBee's Technology Team that supports wider inclusivity and diversity within the sector.
PensionBee has shared a close relationship with Makers since 2016, having hired several members of its technology team through their renowned coding bootcamp, which has helped over 3,000 people start their careers in the technology industry. Both companies are aligned in their ambitions to attract exceptional talent from underrepresented groups into the technology industry, opening up greater access to technical skills for all.
With the UK's digital literacy gap remaining high, and with many companies struggling to find skilled technical workers to facilitate critical growth, apprenticeship schemes such as PensionBee's provide a valuable solution.
The apprenticeship programme is specifically targeted at those who are looking to launch their career in a modern, supportive and growing technology team. Applicants aren't required to have previous experience or hold a computer science degree. Additionally, PensionBee is committed to actively recruiting females into traditionally male-dominated roles, through awareness raising outreach about opportunities such as these.
The programme provides applicants with a level 4 software development course, which is the equivalent of a foundation degree. Starting with a 12-week intensive coding bootcamp the apprentices are fully immersed in modern engineering principles, giving them the skills and confidence to code before gaining exposure to vital 'on the job learning' within PensionBee's team. This front-loaded learning solution provided by Makers allows the apprentices to quickly thrive with confidence and ability in their new teams.
PensionBee Chief Technology Officer, Jonathan Lister Parsons commented: "We're delighted to have launched PensionBee's first apprenticeship scheme. This was a natural development and priority for us in helping to build up and train the next generation of developers.
By nurturing talent early in their career, we hope to assist those who are new to the industry to develop their skills, and provide access to the knowledge required to excel in this fast-paced and ever-changing industry. This scheme allows us to hire great people from a wide range of backgrounds by challenging any potential barriers to entry, and welcome a wider range of transferable skills and experiences into the sector."
Makers Director of Partnerships, Grant Jessup commented: "We're committed to working collaboratively with our employer partners to identify exceptional undiscovered talent, and open up a career in technology to people from all backgrounds, ages and ethnicities. Apprenticeship programmes with a real commitment to creating opportunities for those from less privileged backgrounds such as PensionBee's, have the ability to not only change the face of technology, but to truly change lives in the process. We are delighted to be on this journey with PensionBee and look forward to building out the programme together".