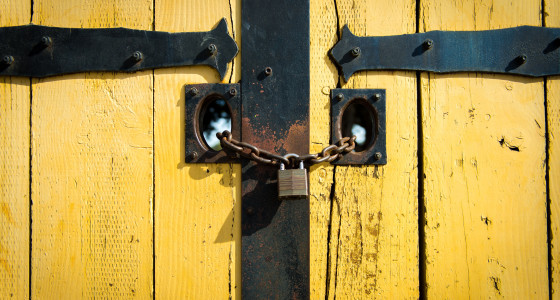 London, Wednesday 13 May 2020: New data released by PensionBee highlights the gaps in consumer knowledge of pension scams, with 2/3 of survey respondents failing to identify some of the most common scams.
PensionBee, a leading online pension provider, has today released The Pension Scams Awareness Report, an 11-page document highlighting the varying levels of pension scams awareness among the general public, amidst a rapid increase in online fraud and scams.
The report, which surveyed 500 UK adults in April 2020, found that up to two thirds of respondents failed to identify some of the most commonly used scams. The two scams least likely to be identified are 'early pension access' and 'free pension advice', which are among the most prolific and costly scams for savers.
According to the report, less than half of those surveyed know that you can access your pension from age 55, highlighting an overall lack of awareness in how long a pension is designed to last. This could result in savers running out of money in later life, or worse, it could make them vulnerable to scammers seeking to capitalise on their confusion leading them to believe that accessing a pension at 55 is a perk that only they can provide.
A fifth of respondents do not expect scammers to target them by phone or email despite a huge increase in scams of this nature in recent months, due to more people staying at home as a result of social distancing and lockdown restrictions. Cold calls are a hallmark of scammers, and have been so prolific in recent years that a ban on pension cold calling has been in effect since January 2019 (1).
The findings are of particular concern as the number of scams has peaked since the start of the coronavirus pandemic, with Foreign Secretary Dominic Raab issuing a stark warning in early May, highlighting that cyber criminals are targeting individuals and organisations in the UK using Covid-19 related scams and phishing emails. The UK's National Cyber Security Centre (NCSC) and the US Cybersecurity and Infrastructure Security Agency (CISA) have also published warnings to consumers in recent weeks (2).
While consumers are encouraged to remain vigilant, innovators in the pensions industry are also working together to educate savers on how best to protect themselves. One new initiative is Scam Man & Robbin', a pension scams awareness game created by four of the UK's leading digital pension platforms: PensionBee, AgeWage, Smart Pension and Nutmeg. To win, players must correctly identify six of the most common pension scams and are given advice on how to spot a scam along the way.
Romi Savova, Chief Executive of PensionBee, commented: "It is concerning that so many savers are unaware of the common tactics employed by scammers. Any one of us could fall victim to a scam and the coronavirus pandemic has only heightened that risk. People should be extra vigilant and refuse to share any sensitive information about their pension, or indeed anything else, with people they do not know. It is clear that the pensions industry must do more to educate savers and take a stand against scammers. The Scam Man & Robbin' game is a great start, but we must continue to work together to find new and innovative ways to play the scammers at their own game!"