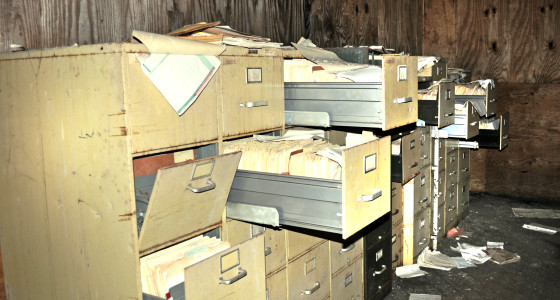 London, Wednesday 13 May 2020: New research shows coronavirus' impact on the UK labour market will cause a 32% increase in the number of dormant pension pots in 2020.
PensionBee, a leading online pension provider, has found that coronavirus will increase the number of dormant pensions left behind by savers from an estimated 16.3 million in 2019 to over 21.5 million in 2020. Defined contribution pensions, which are received by employees under Auto-Enrolment, are the fastest growing type of dormant pension, with an expected increase of 48%, from 10.2 million dormant pots in 2019 to 15.1 million in 2020.
Coronavirus is forecast to increase the unemployment rate from around 4% to 9% according to the Bank of England, and combined with regular job switching and sector-driven career changes as the economy undergoes an unprecedented transformation, it is likely that many more savers will inadvertently abandon their pension pots unless they take action to consolidate.
PensionBee recorded a 24% year on year increase in first-time pension transfers for the month of April, indicating many consumers are using their time during lockdown to sort out their finances and consolidate old pension pots.
Pension consolidation can help consumers get a more accurate picture of their total savings and any shortfall they need to make up through extra contributions. In addition, pension consolidation can help reduce the total fees a consumer pays, with a 1% fee reduction potentially helping a saver to generate a 40% bigger pension in the long-term.
However, PensionBee warns that consolidation may not always be in the best interests of consumers, and that savers with "gold-plated" defined benefit pensions must seek independent financial advice for pension pots over £30,000 to ensure they are making good decisions.
Romi Savova, Chief Executive of PensionBee, commented: "As the UK economy transforms in the wake of COVID-19, changes to the labour market will be inevitable. While the reality is that individuals can't control the labour market, one thing that is within their control is their pension. It might not be the first thing that people think about when leaving or changing jobs, but it should be up there on the list of priorities. As today's research shows, the likelihood of people losing or abandoning their pension pots when they leave jobs is even greater. It's important to find out where your pension is and consider if consolidating your pots is the right decision for you."
Appendix
Table 1: Assumptions
| Number | Variable | 2018 | 2019 | 2020 YTD | Source |
| --- | --- | --- | --- | --- | --- |
| A | Number of individuals with active private DB workplace pensions | 1,100,000 | 1,100,000 | 1,100,000 | ONS |
| B | Number of individuals with active DC workplace pensions | 9,900,000 | 10,400,00 | 10,400,00 | TPR |
| C | Proportion of individuals with DC active pension | 90% | 90% | 90% | B / (A+B) |
| D | Proportion of workers in workplace pensions | 93% | 94% | 94% | DWP |
| E | Total DB deferred pensions | 6,100,000 | 6,100,000 | see below | ONS |
| F | Total DC deferred pensions | 7,500,000 | 10,227,273 | see below | ONS |
| G | Growth rate of DC deferred pensions | 36% | N/A | N/A | ONS |
| H | Labour market at Covid-19 risk | N/A | N/A | 9,300,000 | DWP and HMRC |
| I | Total economically active adults | N/A | N/A | 33,073,037 | ONS |
| J | Unemployed adults | N/A | N/A | 1,364,129 | ONS |
| K | Predicted unemployment | N/A | N/A | 9% | BOE |
| L | Additional unemployed adults | N/A | N/A | 1,612,444 | K x I-J |
| M | Sector transition rate | N/A | N/A | 20% | McKinsey |
| N | Sector transitioning employees | N/A | N/A | 1,860,000 | M x H |
| O | Proportion of people switching jobs | 10.90% | N/A | N/A | ONS |
| P | Proportion of job switchers: low / high in cycle | 84% | N/A | N/A | ONS |
| Q | Proportion of between firm job switching | 75% | N/A | N/A | ONS |
Tables 2 and 3: Outputs
| DC + Covid-19 | 2020 | Calculation |
| --- | --- | --- |
| Starting pots | 10,227,273 | F |
| Newly dormant pots - job switching | 1,929,787 | I x C x D x O x P x Q |
| Covid-19 dislocation - unemployment | 1,370,718 | L x C x D |
| Covid-19 dislocation - sector transitions | 1,581,162 | N x C x D |
| Ending pots | 15,108,939 | sum |
| DB + Covid-19 | 2020 | Calculation |
| --- | --- | --- |
| Starting pots | 6,100,000 | E |
| Newly dormant pots | 0 | N/A |
| Covid-19 dislocation - unemployment | 144,980 | L x (1-C) x D |
| Covid-19 dislocation - sector transitions | 167,238 | N x (1-C) x D |
| Ending pots | 6,412,218 | sum |