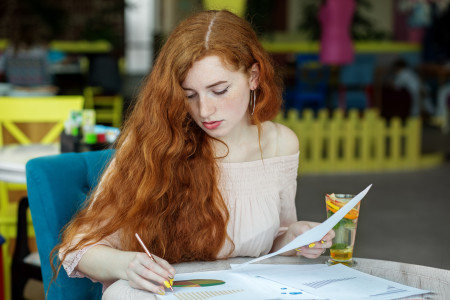 A key step to supporting women's financial inclusion is through education, and there's been a rise of financial education (fin-ed) platforms seeking to do this. Fin-eds are helping to address the knowledge gap between men and women. They also help women develop skills, whether that's with managing their money or improving financial literacy. Fin-eds can be digital platforms, social media channels and apps.
What's financial literacy?
Financial literacy's the ability to understand and use financial skills. It builds the foundation of your relationship with money and can help support things such as saving for retirement or running your own business. Although, learning these skills requires an understanding of financial terms, such as 'interest rates' and 'income tax'. According to the TIAA Institute, the six main areas of financial literacy are:
earning;

consuming;

saving;

investing;

borrowing; and

managing debt.
Financial literacy's measured in two ways: by looking at someone's skills in these six areas as well as their financial health. 'Financial health' or 'financial wellbeing' describes the state of someone's finances. Your income, and how much money you've saved or invested, can impact your financial health. Both financial literacy and education can also help to improve financial wellbeing too.
Why does improving female financial literacy matter?
The gender financial literacy gap varies across the globe. and gaps in confidence can start at a young age. A survey found that 33% of young boys say they're confident about personal finance knowledge. This is compared to 21% of young girls. What's more, almost three-in-four teens said they wanted more personal finance education. They turn to platforms like YouTube (38%), TikTok (33%) and Instagram (25%) for this information.
Improving understanding of financial terms helps build confidence. Women may then feel more confident with things like budgeting and investing. This could help them to increase their income, avoid debt and prepare for emergencies. It may also help address the existing gender investing gap and pay gap.
Research shows that financial literacy tends to be lower amongst underrepresented minority women. Both gender and race are barriers to accessing a fair financial education. The research found two areas where women rank their financial knowledge higher than men - consuming and earning.
The rise of female fin-eds
Female fin-eds aim to empower women. They provide the knowledge and tools women need to manage money and investments.
Some of these platforms include:
Increasing female confidence and financial wellbeing may help address other issues like the gender pay gap. It may also help women tackle salary negotiations, investing and so much more. Fin-ed platforms help women feel empowered in their financial decision-making. In turn, this may help them achieve their financial goals and thrive, now and in the decades to come.
Risk warning
As always with investments, your capital is at risk. The value of your investment can go down as well as up, and you may get back less than you invest. This information should not be regarded as financial advice.
Amy Nguyen is a Strategist, Researcher and Writer focusing on corporate sustainability, global value chains, finance and fashion. Amy is the Founder of Sustainable & Social, a platform dedicated to deconstructing complex climate issues for a millennial audience.