Back in 2014 when I founded PensionBee, after a negative experience trying to move my own pension after changing jobs, the pensions industry was a mess. Archaic systems, excessive fees, and complex paperwork were the 'norm'. For some providers they still are, even eight years later.
Our mission's to make pensions simple so everyone can save for a happy retirement, and we've been laser-focused on that goal ever since. Reaching the milestone of one million Registered Customers is quite an achievement, which wouldn't have been possible without the ongoing support and trust of our wonderful customers.
We're listening to our eco conscious savers like Hannah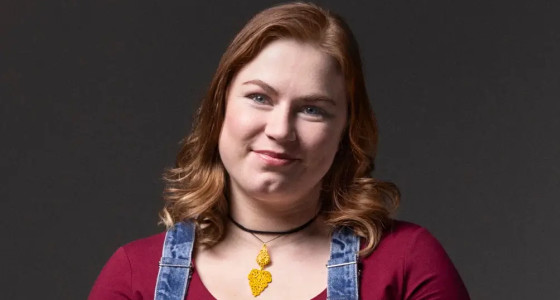 Hannah, PensionBee customer since 2020.
Regularly surveying our customers and championing their voices in the pensions industry is a key part of PensionBee's work. So when in early 2020 customers in the Future World Plan began sharing their concerns about climate change with us, we welcomed their feedback. In response we made it our mission to build a pension that balances saving for retirement while excluding fossil fuel producers, launching our Fossil Fuel Free Plan in December 2020. It invests in over 1,400 global companies and is one of the first mainstream funds of its kind to completely exclude firms with proven or probable reserves of oil, gas or coal, as well as tobacco companies, manufacturers of controversial weapons and persistent violators of the UN Global Compact.
In July 2021, we invited customers in the plan to share their views again on the current exclusion policy and learned that most expressed a strong interest in developing the impact of the plan further. In response, we again scoured the market for a suitable product and couldn't find one. Designed in collaboration with BlackRock, our new Impact Plan invests exclusively in companies addressing the world's great social and environmental problems, allowing savers to use their pensions to invest in companies that have measurable, positive environmental and/or social outcomes.
We're proud to champion sustainable investing as the future of engagement in pensions, and wholeheartedly believe that everyone should have the option to use their investment for good - transforming the planet, society and their retirement for the better.
We're innovating for our retired customers like Andrew
Andrew, PensionBee customer since 2019.
We're constantly innovating and setting new standards of transparency and convenience in an industry that hasn't adapted with advances in technology and consumer behaviour in decades. We've found a way to connect with a generation that has long been forgotten by the legacy providers, by creating a product that gives people a sense of optimism about their future, as they know they are saving regularly for the retirement they expect and deserve.
According to the Pensions and Lifetime Savings Association (PLSA), 77% of savers don't know how much they'll need in retirement. In 2018 we became the first pension provider to utilise Open Banking, enabling customers to see their complete financial position, with their live pension balance displayed alongside their live current account balance in some of the UK's most popular money management apps.
As over 69% of our invested customers have installed our mobile app, we've made several updates to make it even easier to manage your retirement income from your phone. These include our 60-second 'Easy bank transfer' contribution feature, personalised tax codes for withdrawing customers and a highly detailed transfer tracker.
Earlier this year we were excited to bring the withdrawal feature to our mobile app. When the time comes to start withdrawing from your pension it should be simple and stress-free. That's why this year, we've launched our regular withdrawals feature to do just that. Customers like Andrew can now request a withdrawal so that they can receive a monthly payment on a selected date, without needing to make a request each month.
We're simplifying pensions for our self-employed customers like Mary
Mary, PensionBee customer since 2021.
The self-employed have long been underserved by the pensions industry and without the benefits of Auto-Enrolment, this group is significantly disadvantaged when it comes to saving for retirement. Just 16% of self-employed workers pay into a pension, causing millions to retire without adequate savings.
In January 2021, we launched a flexible product for self-employed customers, enabling them to start a new pension with no minimum contributions. Self-employed customers can make one-off or regular contributions via bank transfer online or via the PensionBee app, from personal or business bank accounts, as a sole trader or a limited company respectively.
We're championing the needs of our customers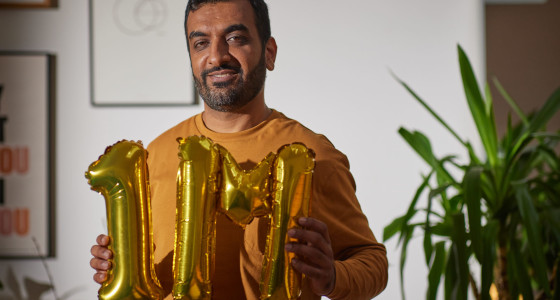 Zahid, PensionBee customer since 2021.
We put our customers at the heart of everything we do. Now, with more than a million Registered Customers putting their trust in us and over £3 billion in Assets under Administration from our Invested Customers, we're continuing to champion their calls for a simpler, accessible pension landscape.
The industry urgently needs to innovate so that consumers can enjoy the same basic switching rights, as seen in other essential services and utilities. Legislating for a 10-day pension switch guarantee is an essential next step to help build trust and drive better engagement with pension saving, particularly in today's tough economic climate.
In this day and age, no consumer should be prevented from switching pension providers due to lengthy transfer times from outdated paper processes. The technology to simplify pension saving exists, and all providers must utilise it, so that everyone can take charge of their pension savings and look forward to a happy retirement.
We're very proud of our work empowering savers to take control of their finances. We look forward to continuing to listen to the needs of our customers, to championing their voices. We're here to help savers take control of their savings with the introduction of new tools, uniquely designed to help navigate high inflation and complicated tax rules, to help them better plan their retirement savings.
We're campaigning for a better pensions industry for everyone. We look forward to working with the government, the industry and all stakeholders to ensure that the pensions industry continues to evolve to meet the changing needs and desires of consumers. As this milestone shows, consumers are aching for a pension industry that works for them.
Notes
1. Registered Customers are PensionBee customers who have started the sign up process and have submitted at least a name and an email address.
2. Invested Customers are customers with an account that holds pension assets in PensionBee plans.