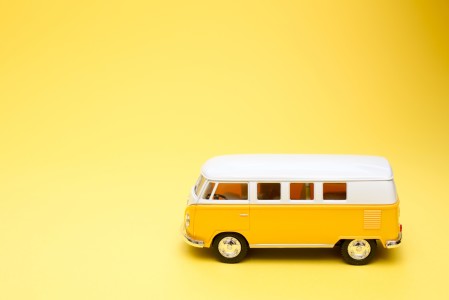 Your financial wellbeing in 2023 can be improved by the decisions you make today. January's notoriously a great time to slow down and take stock of your financial situation and get excited about your financial future. As we're entering 2023, maybe it's worth giving your money an MOT? By taking the time to review your finances, you can help ensure your financial wellbeing's in the best shape possible.
What is financial wellbeing?
Financial wellbeing involves having the financial knowledge and ability to make informed decisions, the resources to meet essential needs and plan for financial security, as well as the resilience to deal with financial shocks. Simply put, financial wellbeing is the ability to achieve personal goals and live a life free from financial stress. Here's how!
Your 2023 financial MOT checklist
Financial MOTs are pretty straightforward and ensure your money's moving you forward, towards your goals. The key areas that'll need reviewing are your budget, debts, and investments.
Pre-MOT financial checks
Before you complete your financial MOT, you'll want to make sure your financial records are organised and your financial accounts are secure. Here's what this means in practice:
Organising your financial records means having all the necessary financial documents stored in one place, which is easily accessible. This includes bank and credit card statements, policy paperwork, invoices, payslips and other documents. If you decide to switch banks or pension providers, having this information to hand can save you the pain of rummaging through drawers, or waiting to receive new copies.
Securing your financial accounts means ensuring that your personal information is safe from potential hackers. This includes setting up strong passwords, using Two-Factor Authentication, and keeping your devices up-to-date with the latest security updates. By following these steps and securing your accounts, you're less likely to be the victim of fraud.
Once you've assessed that everything's safely in its place, it'll be much easier to begin your 2023 financial MOT checklist. Simply ask yourself:
1. Are you financially resilient if your income hits the brakes?
The amount of income you need to maintain your standard of living will vary depending on your individual circumstances. However, it's generally advisable to have some savings or other financial reserves in case your income stops unexpectedly. A good rule of thumb is three to six months' worth of expenses in an easy-access cash savings account. The amount of money required may feel high, but small and regular savings can get you there.
Having a budget and regularly monitoring your spending can help you be more financially resilient. If you need a helping hand keeping track of your saving and spending habits, there are plenty of money apps for your smartphone which can support your financial resilience.
2. Are you overpaying for your pension?
Pension providers commonly charge an annual management fee to cover the administrative costs, but some add more costs like: contribution fees, exit fees, fund fees, inactivity fees, investment fees, platform fees and service fees. Individually they may only take a small percentage of your pension, but stacked up together they can have a real impact. Research revealed UK savers may pay £12,000 more over 15 years from fees on old pension pots.
High charges don't necessarily correlate to high performance. If your pension pot's small and isn't receiving regular contributions, these high charges can erode the value of your pension to nothing. Decades of paying over the odds for your pension can ultimately reduce your retirement income in later life. You might be able to reduce your fees by combining your old retirement pots into a single lower-cost pension plan.
3. Are your investments causing more harm than good?
Increasingly many investments are given an 'ESG' rating. ESG stands for Environmental, Social, and Governance. It's a set of criteria used to evaluate a company's sustainability and its impact on the environment, society, and the way it's governed. Investors may use these ESG factors to gain insights into a company's long-term sustainability.
If you're concerned about your investments negatively impacting our planet, you may want to consider researching the companies you're invested in. You can review the sustainability rating of your pension, for instance, from the investment website Morningstar to see how aligned your money is with your beliefs.
Alternatively, if you want to make a positive impact with your pension, you can actively choose to invest in an ESG fund that does all the in-depth research for you in their screening process. An example of an ESG fund is PensionBee's new Impact Plan, which invests exclusively in companies addressing the world's great social and environmental problems, whilst saving for your retirement.
There's no doubt that setting financial goals is important for everyone, regardless of your age or experience. Having specific and achievable goals can help you stay on track and avoid feeling overwhelmed, which can lead to more successful and satisfying financial decisions. There are a few things to keep in mind when setting financial goals:
Choose goals that are achievable. Using an existing method, like the 50-30-20 budgeting framework, may help you save. If you're hoping to save £1,000 a month but only make £12,000 a year, it's likely you won't be able to reach this goal. Figure out if you're saving for the long-term (pension) or short-term (holiday), as the longer you're saving the more compounding will do the heavy lifting for you.
Build goals that are relevant to your current situation. If you're just starting out in your career, your goal may be to save for a downpayment on a house. If you've recently become a parent, your goal could be saving for your child's education.
Make sure your goals are time-sensitive. If you want to save for a car or house purchase in the next five years, make sure your goal is specific enough so you can build momentum and track your progress.
Ensure your goals are motivating. If you're feeling overwhelmed or discouraged, it's going to be harder to stick to your goals. Try setting goals that are fun or inspire you to save towards them.
Review and update your goals regularly. It's important to check in and make sure you're still on track. If you find that your needs or circumstances have changed, you can update your goals accordingly.
Key takeaways for improving your 2023 financial wellbeing
Keep your records organised and your accounts secure.
Save three months' worth of expenses, in case of emergencies.
Check out the competition for cheaper provider fees.
Decide if impact investing's right for you.
Set a financial goal, and stick with it!
Risk warning
As always with investments, your capital is at risk. The value of your investment can go down as well as up, and you may get back less than you invest. This information should not be regarded as financial advice.