Recently, UK headlines have been circling around three key areas: the cost-of-living-crisis, the government's economic strategy, and strike action. It's safe to say that no-one's enjoying the combination of rising interest rates and inflation being reported. If you're worried about the impact of inflation on your pension pot, we've launched our inflation calculator to help you understand how your pension could be impacted.
But it's not all doom and gloom when it comes to your pension.
January has given many investors in company shares a small win, as major stock markets across America, China, Europe, and the UK grew between 4% and 9% last month. While performance over the past 12 months is still down overall, the outlook for company shares in 2023 is cautiously optimistic. For bond investors, it's been a buoyant start to the year. While the Bloomberg Fixed Income Index has fallen 8% in the last year, it's also recovered 3% over the past month, setting the scene for a slow return to bond stability.
The reason for this nascent recovery is that many market observers believe interest rates have peaked or are close to peaking as inflation cools. For example, On 2 February, the Bank of England raised interest rates (again) to 4%, up from December's 3.5% rate. UK interest rates are now at their highest for 15 years. Data indicates that interest rate rises are working. The Office for National Statistics released data showing that inflation was at 10.5% in the 12 months to December 2022, a slight drop from November's figure of 10.7%. While small, it's still promising news for the year ahead.
Keep reading to find out how markets have performed this month and what can we expect for 2023?
What happened to stock markets?
In UK stock markets, the FTSE 250 Index rose by over 6% in January, bringing the 12-month performance close to -9%.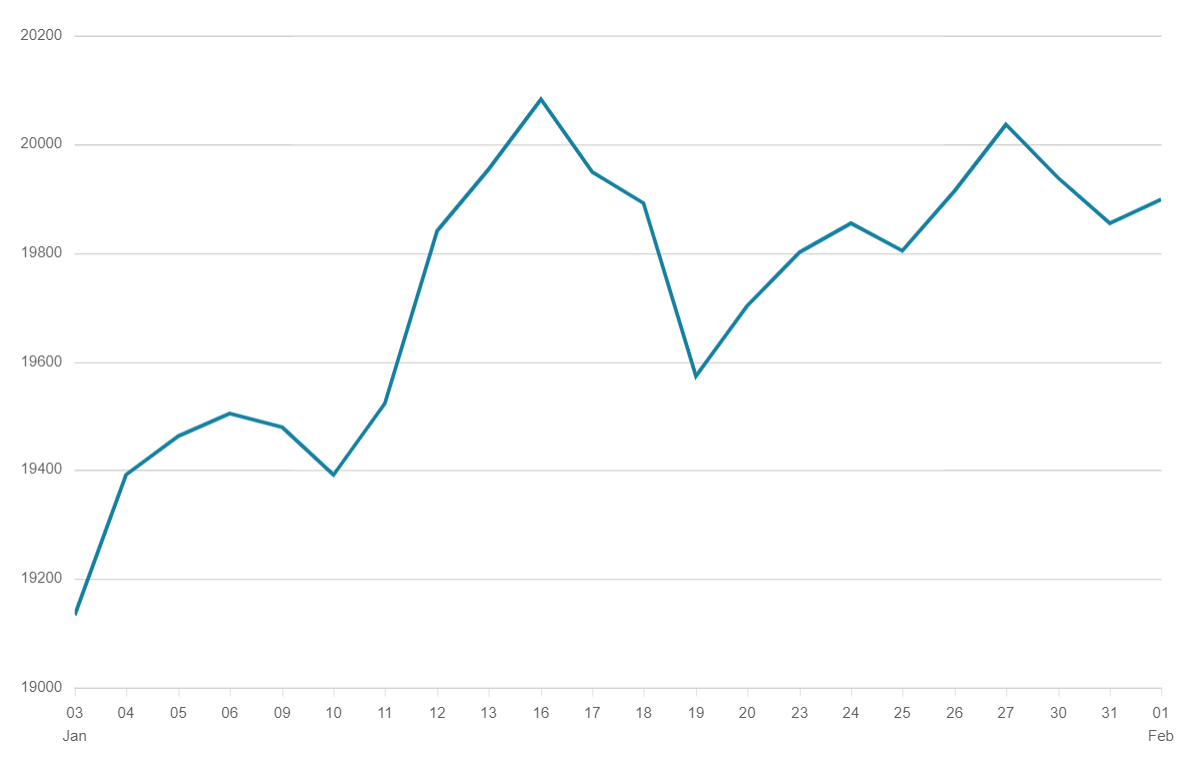 Source: BBC Market Data
In European stock markets, the EuroStoxx 50 Index rose by over 9% in January, bringing the 12-month performance close to 0%.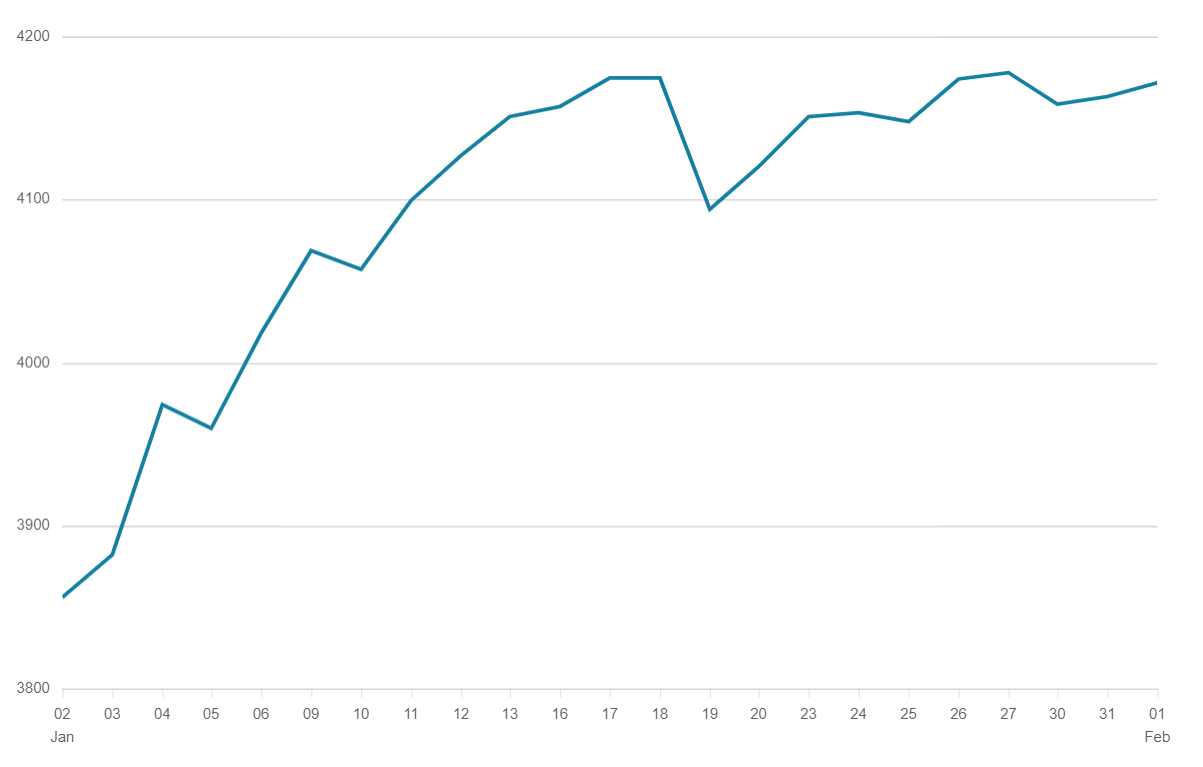 Source: BBC Market Data
In US stock markets, the S&P 500 Index rose by almost 8% in January, bringing the 12-month performance close to -10%.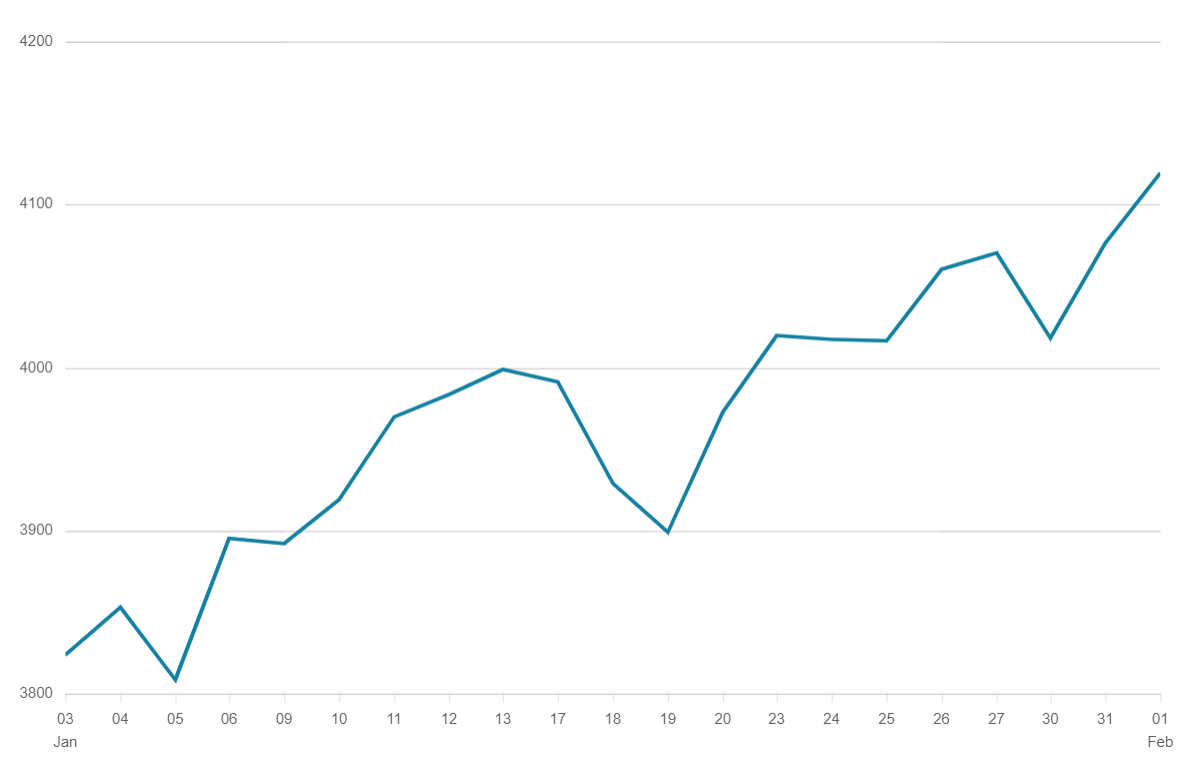 Source: BBC Market Data
In Asian stock markets, the Hang Seng Index rose by over 9% in January, bringing the 12-month performance close to -11%.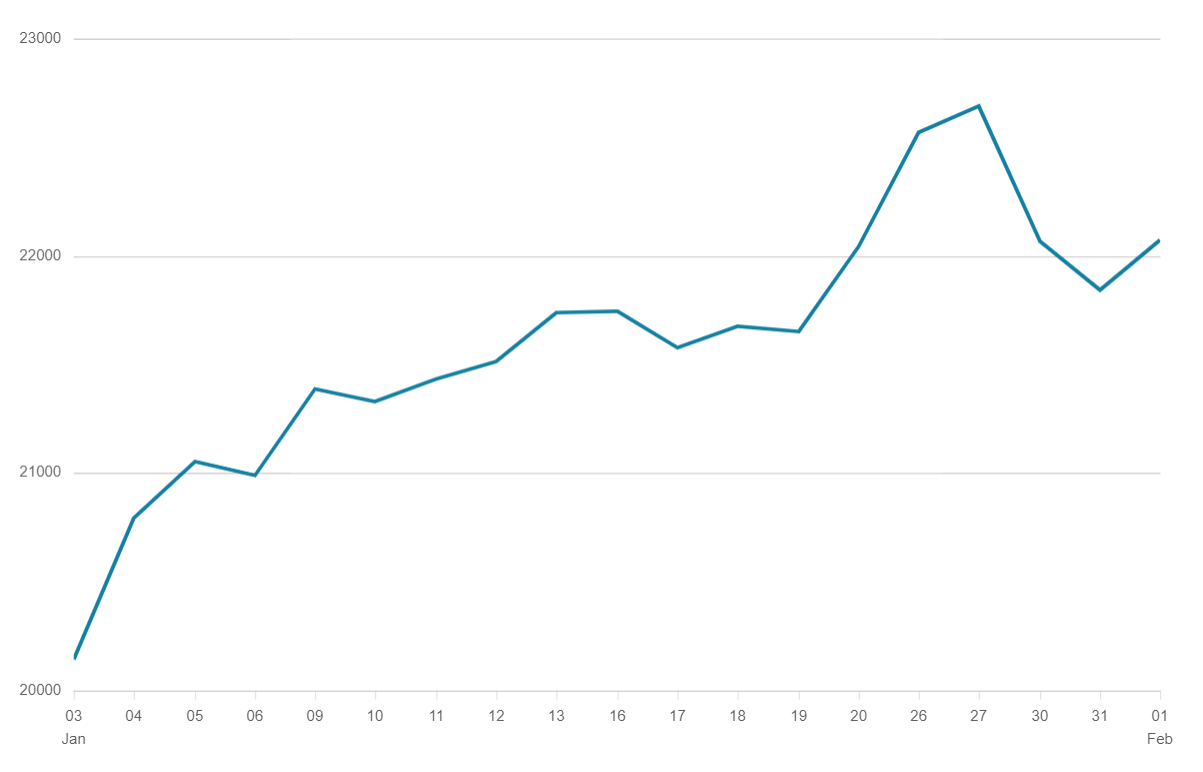 Source: BBC Market Data
What's forecast for the global economy in 2023?
Overall, the global economy's expected to experience a slower growth trajectory in 2023. While 2022 saw a united front across Central Banks, as they raised interest rates to lower inflationary pressures, we're anticipating a more divided approach in 2023 as economies travel at different paces. The direction, and speed, of individual countries' inflation and interest rates will be the deciding factor in their economic recovery. We're also still witnessing war in Ukraine and other geopolitical developments that can impact financial markets negatively.
What does this mean for you? Simply put, diversification. Having your money spread across different asset classes, geographic regions, and industries, can help reduce the chance of your savings being impacted by a single event. It also helps to balance out potential losses with potential gains, and can help you to take advantage of different market opportunities. If you're a PensionBee customer, you can visit Plans for more information on the diversification of our plans/investment products.
Summary
2022 was a difficult year for financial markets, but January has been positive for financial markets, which will impact pensions in the UK. Whether we are now in a full recovery will be determined by the macroeconomic and geopolitical events of this year. It's worth remembering that it's normal and expected for pensions to go up and down in value over time.
Risk warning
As always with investments, your capital is at risk. The value of your investment can go down as well as up, and you may get back less than you invest. This information should not be regarded as financial advice.