It's been a time of great change in the UK, with the latest political events stimulating a period of uncertainty for both currency and stock markets. While the Pound is stabilising, high inflation and rising interest rates continue to challenge the UK economy. Both have made headlines in recent months, but it's important to remember that in moderation, inflation and interest rates aren't inherently bad.
The combination of high energy prices, rising interest rates, and soaring inflation is unfortunately the perfect recipe for a recession. In fact, some news outlets suspect we're already in a recession. The Bank of England is attempting to limit the damage of inflation by raising interest rates. Yesterday's announcement by the Bank of England marked the biggest hike in interest rates in more than 30 years as interest rates hit 3%. However, ongoing interest rate rises are likely to slow economic growth.
How are financial markets performing?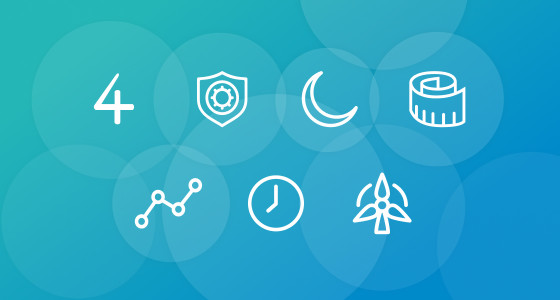 With economic uncertainty widespread, information has become the most important detail for investors. Fortunately, October marks an opportunity for insights as many companies reported their quarterly earnings halfway through the month. In UK stock markets, the FTSE 250 Index rose by almost 4%, and in US stock markets, the S&P 500 Index rose by almost 9% last month.
However, these updates can be a double-edged sword. A weaker outlook for Amazon sparked a reduction of more than 15% in their share price. Even companies that have seen a successful October may still be far from their 2021 highs after this year's continued period of market volatility. Although we're currently in a bear market, the good news is global markets have recovered from every bear market in history.
For a more in-depth look at current market performances, read What happened to pensions in October 2022? And for a breakdown of the latest developments in the UK pensions industry, read What you need to know about pensions right now.
Remember that your pension is a long-term investment when considering short-term performance. Past performance is not a guide to future performance. As with all investments, capital is at risk.
Behind-the-scenes at PensionBee
Refer a friend
We're revamping our refer a friend programme to help our customers save more for their retirement and we wish to let you know that our previous refer a friend programme ended on 31 October 2022.
We'll soon be launching a new and rewarding way to refer your friends to PensionBee. Broadly speaking, for every friend you refer under the new programme you'll get a £100 pension contribution to help you save for a happy retirement. We will let you know as soon as we launch it.
PensionBee Roadshow
Thanks to everyone who joined us on 26 October for the launch of our PensionBee Roadshow. We're excited to continue our tour of the UK in 2023. Please keep an eye out for more information on dates and locations in the new year.
'Good Egg' accreditation
We're delighted to have recently been awarded Good With Money's 'Good Egg' accreditation, which recognises financial providers that are committed to improving outcomes for both consumers and the planet. At PensionBee our vision is to live in a world where everyone can look forward to a happy retirement.
Keep an eye out for our next update on our blog. We're always working on new features to make our customers happy so if you have any ideas or suggestions, please email feedback@pensionbee.com or let us know on social media.