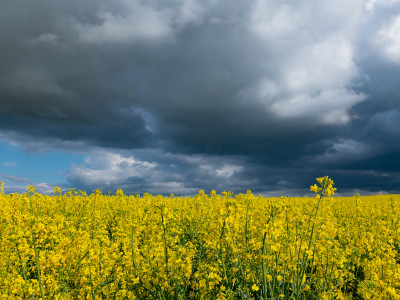 It's been an unexpected year and this has been reflected in the performance of the stock markets as they've responded to uncertainty and change. March gave us a glimmer of hope, but April has resumed a generally weaker economic outlook. So what's happening?
The usual suspects have continued to impact markets, including: record breaking inflation, supply chain disruption, the effects of coronavirus, labour shortages, an uncertain interest rate trajectory, and the ongoing geopolitical crises. With income levels remaining the same, but everyday costs rising, essentials have become less affordable leading to a cost of living crisis. Less spending affects company profits, meaning investments dip in value. All pensions across the UK are likely to have experienced the impact of this macroeconomic uncertainty.
Fortunately, there's a precedent of recovery following market falls and pensions are long-term investments. If the global economy grows over time (which historically it has), then your pension should also recover over time.
The current challenges affecting pensions
Let's have a look at the current events impacting global investments - including pensions.
A big problem currently facing global economies and stock markets is supply chain issues. Russia's invasion of Ukraine has created a complex list of problems. Countries including the UK have placed sanctions on Russia, which has weakened its economy. However, in retaliation Russia has threatened to stop supplying gas to Europe, which has contributed to rising fuel prices.
In Ukraine millions of people have been displaced and thousands of buildings destroyed, weakening the economy. Beyond their gas supplies and manufacturing, both countries are significant food producers. Together they're a global supplier of 25% of wheat, 30% of barley, and 60% of sunflower oil. Consequently, the price of these goods has also risen as the effect of inflation is seen on household essentials like bread.
Elsewhere we're seeing the impact of China's latest shutdown as a result of rising coronavirus cases. Starting in Shanghai these restrictions have been extended to more regions. From iPhones to Tesla cars, many technology companies use China for their manufacturing. China accounts for nearly 30% of all global manufacturing and the shutdown of these regions has real consequences on businesses.
In summary, these global supply chain issues are directly contributing to a weaker outlook for households and businesses and have played a part in the rocky start to the year in stock markets. When you're a PensionBee customer, your pension is managed by one of the world's leading money managers: BlackRock, HSBC, Legal & General, or State Street Global Advisors. Each one of our money managers will design and adjust your investments to mitigate the impact of these challenges on your pension and keep your pension on track to continue growing in the long-term.
What happened to the markets in April?
April saw a sharper fall following the brief recovery stock markets made in March.
In the UK, the FTSE 250 fell by over 3%.
Source: Google
In the US, the S&P 500 fell by over 8%.
Source: Google
In China, the SSE Composite fell by nearly 8%.
Source: Google
The price of gold fell less than 1%.
Source: Business Insider
What if you have further questions about your pension?
We understand that you may have concerns about your pension during times of economic uncertainty. So we're here to help and answer any questions you might have.
You can contact your BeeKeeper either by:
Emailing them (find their details in your BeeHive)
Calling 020 3457 8444 (Mon-Fri 9:30am-5pm)
You can also contact our dedicated engagement team on engagement@pensionbee.com.
Risk warning
As always with investments, your capital is at risk. The value of your investment can go down as well as up, and you may get back less than you invest. This information should not be regarded as financial advice.