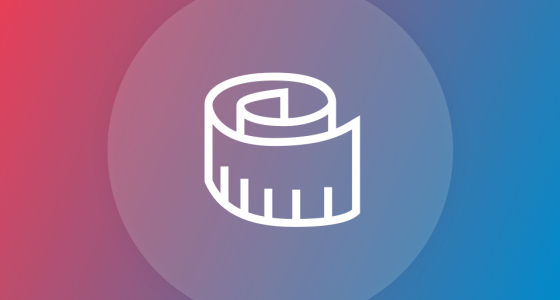 In February 2022 PensionBee invited all customers in its Tailored Plan to share their views on the plan's current exclusion policy and how the exclusion criteria should develop in the future.
This is the third year of running our Tailored Plan customer survey as part of our ongoing commitment to representing our customers evolving investment views. We seek to understand the issues most important to our customers when it comes to driving change in the companies their savings are invested in. We also want to hear our customers' views on screening and the practice of removing harmful industries and sectors from their pension due to the financial and environmental risks they pose.
As usual, we received strong levels of engagement. 2,314 customers of all ages and genders responded to the survey, broadly reflecting PensionBee's customer base. You can find the report here.
What did we learn?
1. Customers want companies in the oil industry to take concrete actions towards halting climate change
49% of respondents wish to continue investing in fossil fuel companies, but only if they concretely show a commitment to net-zero and on improving their impact on the environment.
15% of respondents would like to see the oil sector completely excluded from their investments. A small minority (7%) want to invest in fossil fuel companies only so they are able to vote at their AGMs (annual general meetings) and effect change more quickly.
27% of customers are happy for their pension to continue to be invested in the oil industry as long as they make good profits. This trend is particularly visible amongst respondents aged 41-50 and over 50, showing that younger respondents seem to be more conscious about the environment.
2. Corporate net-zero targets can be a powerful tool to address climate crisis, but only if proper measures are implemented
We asked our customers their views on companies that have pledged to go net-zero by 2050. The majority of customers (63%) believe that these pledges are disingenuous and will not make a difference to the climate crisis. 37% of respondents felt that net-zero pledges are merely corporate PR, with 45% of respondents aged under 30 believing this. A remaining 26% of respondents stated that 2050 is too late for change and that these pledges lack accountability, with women (33%) being more concerned than men (23%) about this issue.
However, there is also a consistent minority who believes that net-zero pledges are a good first step to start tackling the climate crisis (18%), and that this means companies have already started to improve the impact of their business on the environment (16%).
The need for pragmatism and accountability was echoed by several respondents in their supplementary written answers to this question. Indeed, 37% of respondents felt that the lack of a standardised approach allows companies to devise their net-zero strategies with little transparency on the scope and boundary of the targets and the plans for reaching them.
3. Halting deforestation, habitat and wildlife destruction, ocean pollution and plastic waste are key priorities
The overwhelming majority of respondents across all ages and genders considered deforestation, habitat and wildlife destruction to be of significant importance. There was also a strong belief in the need to address ocean pollution and the indiscriminate use of plastic, animal testing on non-medical grounds and intensive farming.
4. Investors are concerned about human rights abuses, both in core business operations and in the supply chain
When it comes to which social and governance issues our customers value more in terms of voting and influencing the big companies their pension is invested in, all respondents agreed on the importance of respecting human rights.
In particular, our customers unanimously want to address human rights abuses in the supply chain, poor treatment of the workforce in core business operations, and also expect the big companies they are invested in to pay wages that represent the true cost of living (Living Wage). There also was a strong demand for transparency to tackle tax avoidance and exploitative labour practises.
Next steps
We rely on customer feedback to keep advancing our plans and moving the market forward. This input will provide us with the insights we need to make sure our plan continues to be aligned with our customers' views in 2022 and beyond.
We regularly share these insights with the wider world through the press to inform the debate on what kind of companies pension savers expect to invest in. We also have an excellent working relationship with our money managers, who manage trillions of pounds worth of investments all over the world, as well as PensionBee's plans. We regularly share our customer insights with them to inform their thinking on stewardship, exclusions, and the changing sentiments of pension savers in the UK.
We believe that spreading awareness of your views will help nudge company leaders to adopt fairer and more sustainable practices.
If you have any thoughts you'd like to share, please email us at [email protected]. We're very keen to hear from you!
Risk warning
As always with investments, your capital is at risk. The value of your investment can go down as well as up, and you may get back less than you invest. This information should not be regarded as financial advice.