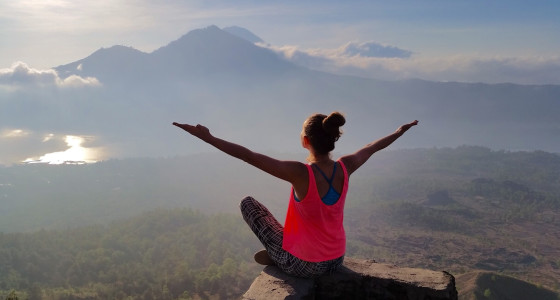 Back in 2020, Nestlé's sustainability credentials weren't in a great place. Their activities were contributing to water scarcity, rising carbon emissions and a build up of non-recyclable packaging.
But that same year, Legal & General Investment Management (LGIM) - who manage PensionBee's Fossil Fuel Free Plan - engaged with Nestlé on many occasions to challenge them to improve their sustainability record. If Nestlé didn't change their ways, LGIM would consider withdrawing its investment from the company.
As a result, Nestlé - one of the world's largest food and drink companies - committed to net-zero emissions, externally verified certifications for water use and raw material sourcing, and 100% recyclable/reusable packaging by 2025.
The pressure put on Nestlé by LGIM is an example of sustainable investing in action. It shows how pension savers are able to contribute to making the planet a greener and cleaner place to live, simply by choosing a sustainable pension plan.
How does sustainable investing work?
Sustainable investing focuses on funding companies that consider their long-term impact on people and the environment.
There are a number of ways this can be done in practice, but it typically involves either:
investing in companies that meet a predetermined sustainability criteria, and avoiding ones that don't
investing in companies that may not be sustainable today, but demonstrate a transition towards becoming sustainable
The goal of both methods is to make a return on investment, while positively affecting people and the environment.
When a sustainable investment fund sets their criteria, they may consider:
social practices, such as providing high employee welfare standards, having adequate board/senior-executive race and gender diversity, and working with ethical supply chain partners
environmental practices, such as reducing or eliminating greenhouse gas emissions, disposing of waste in non-environmentally damaging ways, and producing recyclable products
As part of their investment activity, the investment fund may employ a team to analyse, report on and engage with the companies they invest in to encourage or challenge them to improve their sustainability credentials - LGIM's engagement with Nestlé is a good example of how this can play out in practice.
Interest around sustainable pensions is growing, too. In Episode 2 of our Pension Confident Podcast, our Chief Engagement Officer, Clare Reilly, explains, "We surveyed the same group of customers twice - in 2020 and 2021 - and in 2020 we found that only 34% of them wanted to remove oil completely from their pensions. But we found that it had gone up to 56% in 2021."
How does a sustainable pension work?
A sustainable pension plan invests its customers' money in a way that benefits people and the planet. It operates much the same way as a sustainable investment fund, since it's essentially a type of long-term investment fund - but crucially, savers receive all the tax benefits of a pension too.
Here at PensionBee, we became one of the first pension providers to offer a sustainable pension when we launched the Future World Plan in 2017. The plan was launched as a result of customer feedback that showed people no longer wanted their money to be invested in companies that damage the planet. Crucially, it took an 'engagement with consequences' approach that meant that it was possible, after engaging with companies to improve their sustainability credentials, to disinvest in them if they didn't improve.
But after several years of making significant strides with many major companies, including Nestlé, our customers decided that the Future World Plan plan didn't go far enough.
And so, in December 2020, the Fossil Fuel Free Plan was launched. Our Fossil Fuel Free Plan completely excludes companies with proven or probable reserves in oil, gas or coal, tobacco companies, manufacturers of controversial weapons and persistent violators of the UN Global Compact. The Future World Plan was later wound down and our customers were moved to the Fossil Fuel Free Plan.
Both of our sustainable pension plans were/are managed by Legal & General Investment Management (LGIM), who continue to use their financial strength to put pressure on companies to improve their sustainability commitments.
How can you make a positive impact with your pension?
Investing in a sustainable pension plan is as simple as joining any other pension plan, as there are no extra forms to complete or work that you'll need to do.
If you're already a PensionBee customer, head over to the 'My Plan' page within your BeeHive. Scroll to the bottom of the page and you'll find a 'Switch plan' section. Find the Fossil Fuel Free Plan and click 'Switch plan'. You can also do this using the PensionBee app by tapping the 'Account' tab and selecting 'Switch plans'.
If you're not a PensionBee customer and want to consolidate your old pension/s, you'll first need to sign up. We'll ask you for some information about your old pensions before we can transfer them, and you'll be able to select the Fossil Fuel Free Plan once you've signed up.
If you're not a PensionBee customer and you're self-employed, you don't need to consolidate an old pension to sign up. You'll simply need to visit our self-employed pension page and sign up from there.
Once you're signed up to the Fossil Fuel Free Plan, you'll be able to monitor your balance, adjust your contributions and plan for the future just like you would with any other PensionBee plan. But in addition, your pension will only support companies that operate in a way that benefits people and the planet.
Risk warning As always with investments, your capital is at risk. The value of your investment can go down as well as up, and you may get back less than you invest. This information should not be regarded as financial advice.