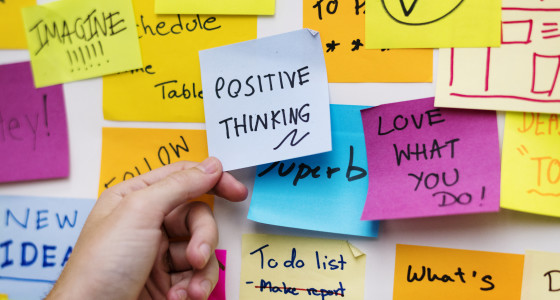 A new colleague recently asked me how we prioritise work at PensionBee and how she could get her new ideas introduced into our product.
Like a lot of things in Product Development, and indeed work in general, prioritisation can be an art as well as a science. We need to ensure we deliver value to our customers, and whilst there are many great ideas we'd like to execute on, we need to ensure there's a foundation of logic built into what will make the biggest difference to the greatest amount of people, given we're juggling scarce resources, such as people, time and budget.
Goal setting (OKRs) method
The Objectives and Key Results (OKRs) framework was created by Andy Grove at Intel in the 1980s, which was then picked up by John Doerr in the 1990s and early 2000s who took the concept to Google and helped it become the company that it is today. This framework has effectively become the 'gold standard' of goal setting and prioritisation in the 'tech world'.
It enables the business to set an objective, with clear measurable results, and for teams within the business to ideate and execute on solutions that can achieve those targets.
We use the OKR framework at PensionBee, and as I write this, we've recently run a strategy session with our Growth team to reaffirm their current objective and ideate on some ways that can get them to achieve it. Check out some of what the Growth team will be focusing on this year in this blog on what Open Banking means for our customers.
So OKRs are a bit of the 'science' of prioritisation, but what about the 'art'? Well, here are some methods that we (and no doubt many others) use to some degree.
The 'start up' method
There's a feature list a mile long of things that we know we need to do, a natural symptom of being a young company with a backlog of obvious stuff that doesn't yet exist. A good example of this is customers being able to withdraw from their pension via our mobile app. We're a pension provider, we allow customers to drawdown from their pension from within the website, but what about our customers who have signed up from the Apple and Google app stores that don't even know we have a web product? We need to definitely deliver that feature, to allow all of our customers the same experience and functionalities.
The 'we're a fintech' method
As a pension provider, we need to encourage positive savings behaviour. Making it possible for customers to add additional money to their pension is paramount to this aim. However, as a pension provider in the fintech space, we need to make it possible to do this, in a way that is both better and easier than our legacy peers. Partnering with technology companies like our partnership with Plaid, an 'Open Banking' supplier enables us to hit this goal.
The 'regulatory' method
Sometimes the regulators in our industry, such as the FCA, will implement initiatives that aim to enhance customer outcomes...
One of these initiatives, Investment Pathways, was put in place to provide customers entering drawdown with additional guidance so that they could consider if their chosen investment plan was suitable for them when they were considering their retirement goals.
Of course, anytime there are these industry mandated initiatives, they will shoot straight to the top of the priority stack of what we will build.
The 'subject matter expert' method
At PensionBee, we're fortunate to have some of the smartest people in their respective fields working with us. These subject matter experts will apply their knowledge and industry experience to propose initiatives that will get PensionBee to hit its business goals. The sponsorship of the Brentford Bees football club, was great for brand awareness and timed to perfection, happening just before Brentford were promoted to the English Premier League.
The 'idea backlog' method
This one is a bit of cheeky inclusion in the 'art' of prioritisation. The Backlog really should be prioritised based on quantifiable data points, and very much aligns to the OKR framework. It's still an art to make sure it works though!
In the last six months, PensionBee adopted the Agile discipline of Scrum with an aim to get better specifications, collaboration and faster cycle times in place.
The adoption of this method has been a real success, but not without its sticking points. Trying to really define teams and responsibilities has become crucial to ensuring everyone has focus in their work. For a long time there has been semi clear dividing lines, but with a lot of grey.
Specifically, our Growth delivery team, which is tasked with product features to grow PensionBee's core AUA and customer number metrics, faced a real tension between product development vs. marketing requests (like brand, content and SEO). How do you compare things like having an Open Banking enabled contribution journey, vs. new landing pages for specific plan campaigns, like the one for our Fossil Fuel Free plan?
The Product Manager for the Growth team, Ari, who previously sat in our Acquisition team, and knows the inner workings and goals of both, created a process guide for how 'Marketing' requests can come into the Growth team's backlog for triage against everything else. That list of items is on a weekly basis curated with Ari and the Business Owners of Team Growth, our CMO, Jasper and VP of Marketing, Neill.
So there you have it - there isn't one size fits all when it comes to deciding what to deliver on, but all of these methods together form the special ingredients that work towards us building a unique pension product and service, so that everyone can look forward to a happy retirement.