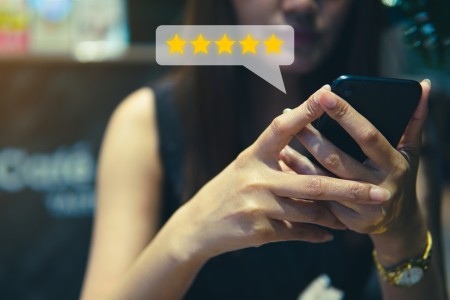 Nowadays, apps really do exist for everything. So much so, it should come as no surprise that there's an app for evolving a sentient slice of bread into a piece of toast.
Sometimes apps can be game changing though, whether that's by saving us time or money. Once upon a time, personal finance apps were a novelty but now they're an entire category in app stores. These kinds of personal finance apps are helping us with our day-to-day banking, with creating and sticking to a budget and generally helping to simplify our everyday needs. So which money apps live up to their hype and are really worth downloading?
We've selected ten of the best money apps for your smartphone based on their smart features and Trustpilot ratings:
10. Lifetise
Mission
Founded in 2015 by Caroline Hughes and Nick Wasmuth, Lifetise's mission is to create a: "financial system that reflects the younger generations and their economic realities". From student loan debt to rising self-employment rates, financial literacy is essential.
Bridging together Fintech with the metaverse, Lifetise allows users to create a virtual world and show the affordability from the app. Ideal for virtual learners, to play out their financial choices before paying for them.
Features
Lifetise is a financial planning app, with emphasis on helping its customers plan for big life decisions: buying a home, getting married, becoming a parent, and even retiring. Often compared to 'Game of Life', this app aims to simplify life's complex choices.
Key features of Lifetise include:
Virtual reality design to visualise your financial decisions.
Unique tools for buying a home or affording childcare.
Personalised action plans to optimise your money.
Materials for financially recovering from the impact of COVID.
PensionBee customers can see their live pension balance within the Lifetise member portal through Open Banking.
Community
Alumni of the Fintech Innovation Lab, Lifetise was awarded 'Rising Star' in 2020 and 'Senior Leader' in 2021 by Innovate Finance. Currently there are over 34,000 Lifetise players and counting. Lifetise has an Average Trustpilot rating. Here's what Lifetise customers think:
A Lifetise customer wrote: "Excellent platform for first-time buyers. Really great advice available for members, with tailored actions plans to really help you hit your goals. From saving for my deposit to buying there was a lot of support given throughout the process."
9. Money Dashboard
Mission
Founded in 2010 by a group of entrepreneurs in Edinburgh, Money Dashboard began with a mission: "to help people from every walk of life be happier and more successful by mastering their money". After a decade on the block (a lifetime for any Fintech) Money Dashboard still shows no signs of slowing down.
Features
Money Dashboard is a personal finance app, with enhanced budgeting features. One of the early pioneers of Open Banking, Money Dashboard connects to almost a hundred different accounts: from high-street banks like HSBC to fashion brands like Wallis.
Key features of Money Dashboard include:
Transferring money between all your bank accounts in one app.
Personalising how your spending is grouped and organised.
Getting notified when your balance is looking low and bills are due.
Reviewing how your spending habits have changed over time.
PensionBee customers can see their live pension balance within the Money Dashboard app through Open Banking.
Community
Winner of the 'Best Personal Finance App' in 2020 and 2021 by the British Bank Awards, Money Dashboard's innovative app features have helped over half a million people optimise their finances. Money Dashboard has an Average Trustpilot rating. Here's what Money Dashboard customers think:
Tim, a Money Dashboard customer, wrote: "Been using Money Dashboard for a few years, on the old app and website. Recently switched over to Neon and impressed with the features and updates on the new app."
8. Snoop
Mission
Founded in 2019 by former Virgin Money chief Jayne-Anne Gadhia, Snoop's mission is: "to save the average household at least £1,500 over a year". How do they do this? Well, the Snoop app is jam packed with offers, top tips and money-saving ideas - all personalised to your needs.
Features
Snoop is a financial analysis app powered by Open Banking. A rare example of a company advancing AI technology to benefit its customers first and foremost. Although similar to Money Dashboard, Snoop does offer unique usability.
Key features of Snoop include:
Mobile monitor to check for savings on your mobile bill.
Energy switching tips if you're overpaying and help you move you to a better deal.
Daily balance alerts for all your connected accounts.
Annual insurance checker for the best time to renew.
Community
Winner of 'Innovation of the Year' in 2021 by British Bank Awards, Snoop offers customers their very own 'Robot Hood'. Developing various data tools, Snoop has a promising roadmap of current and future features. Snoop has consistently maintained a Great Trustpilot rating. Here's what Snoop customers like:
Priya, a Snoop customer, wrote: "I finally managed to get an understanding of my spending patterns and ultimately a handle on my finances. It has improved my cash flow, and since I started using it, I no longer get overdrawn. I cannot praise Snoop enough. I wish I had something similar years ago."
7. Emma
Mission
Founded in 2017 by Antonio Marino and Edoardo Moreni, Emma's mission is to "provide a great experience, which relies on a basic principle, caring about our customers' financial well being". Simply put Emma aims to be your best financial friend. Emma has a growing list of features and now accepts cryptocurrencies as valuable assets, featuring them alongside current and savings accounts through Open Banking.
Features
Emma is a personal finance app that exists on the cutting-edge of Fintech. Bringing the benefits of Open Banking into uncharted territory, Emma has unbelievable reach across different types of bank accounts. From your current account balance to your cryptocurrency wallets, there's few blind spots with Emma.
Key features of Emma include:
Tracks and categorises your expenses across accounts.
Gives advanced insights into your spending behaviour.
Connects to all your bank accounts in just a few taps.
Analyse your transactions to provide a full list of recurring payments.
PensionBee customers can see their live pension balance within the Emma app through Open Banking.
Community
Nominated for the 'Best Personal Finance App' in 2021 by British Bank Awards, Emma is growing in popularity. Already amassing a loyal customer base who rank the app highly. Emma has consistently maintained a Great Trustpilot rating. Here's what Emma customers like:
Eloise, an Emma customer, wrote: "I'm always sceptical about apps like this, but paying for Emma Pro is one of the best investments I've made in myself in a long time. As a freelancer who's always been terrible with money, 6 months down the line I'm more in control of my finances than I've ever been and I even have a fair bit of money in savings now. Cannot recommend Emma enough, you definitely won't regret it."
6. Gener8
Mission
Founded in 2018 by Sam Jones, Gener8's mission "is to be amongst the world's first brands that enable people to control and monetise their data". Funding began during an episode of Dragon's Den when Peter Jones and Touker Suleyman joined forces to fund the start-up.
Features
Gener8 is a multi-purpose browser offering customers either privacy or rewards. Companies harvest our data, it's almost unavoidable now. Gener8 capitalises on putting the customer back in control. You decide whether you want to be rewarded for data, or block tracking altogether.
Key features of Gener8 include:
Rewards Mode where you can earn points for simply browsing the internet.
Privacy Mode where you can block almost all cookies, banners, and trackers.
Can keep track of your bookmarks and passwords.
Ability to jump between Rewards and Privacy Mode at any point in time.
Community
Shortlisted for "Disruptor of the Year 2021" at the Great British Entrepreneur Awards, Gener8 remains a small start up with daring dreams of revolutionising data. Gener8 has consistently maintained a Great Trustpilot rating. Here's what Gener8 customers like:
Alina, a Gener8 customer, wrote: "The best decision I've made was to swap to gener8. As soon as I've seen them on Dragon's Den I was up for it. Love the feature where they cover all of the ads with their lovely pictures. Love earning and redeeming points from my data. Thank you for creating it!"
5. GoHenry
Mission
Founded in 2012 by Louise Hill, GoHenry's mission is to "make every kid smart with money". The company itself is named after its first customer, an 11 year old named Henry. GoHenry offers parents a prepaid debit card for kids alongside gamified learning content.
The first 30 days are free, then it costs £2.99 per month. The app houses a debit card balance, piggybank savings, and tasks your kids can do to earn some extra cash. Along with its handy Money Missions so children can learn real-world skills.
Features
GoHenry is a Visa debit card service designed for children aged 6 to 18, with several in-built financial education features. 92% of GoHenry parents say their teens are more money confident after using the app.
Key features of GoHenry include:
Accelerates learning with in-app Money Missions
45+ designs to customise your child's card
Giftlinks you can share with family and friends
Opportunity to help nurture a healthy attitude towards money from 6 years old
Community
In 2021 GoHenry won 'Best Children's Financial Provider' at the British Bank Awards. GoHenry boasts over two million members (parents and children) and has a TrustScore of Great. Here's what their customers think:
Gary, a GoHenry customer, wrote: "All 3 of my kids use this and it's made them realise what money is. They get £5 each a week and the app lets them see it build and helps them save or spend whenever they have enough for what they want."
4. Islamic Finance Guru
Mission
Founded in 2015 by Ibrahim Khan and Mohsin Patel, Islamic Finance Guru's mission is to "help Muslims (and non-Muslims!) with their investment, personal finance and entrepreneurial journeys". Proving unique insights into halal finance.
From a community hub of financial information, Islamic Finance Guru has expanded its platform to include Halal Crypto Lists and Islamic Mortgage Tool - making halal money easier to understand and access than ever before.
Features
Islamic Finance Guru is a community driven finance platform. On the intersection of faith and finance, Islamic Finance Guru empowers users to become wiser with their money. Against a backdrop of discrimiantion and under-representation, Islamic Finance Guru challenges the status quo.
Key features of Islamic Finance Guru include:
Providing Islamic UK wills with money back guarantee.
Directory for Islamic mortgage providers
Millionaire Muslim Podcast to explore Islamic money matters.
Expert knowledge shared in forums and through guides.
Community
Featured in many Muslim community blogs, Islamic Finance Guru is gaining recognition for offering impartial information on specialised finance - for free. Islamic Finance Guru has consistently maintained an Excellent Trustpilot rating. Here's what Islamic Finance Guru customers love:
Habib, an Islamic Finance Guru customer, wrote: "Excellent! They're a credit to the Muslim community; the work they carry out is vital in arming Muslims with the education needed to prosper, financially and otherwise. I can confidently say that my friends and I have hugely benefited from IFG's content - it's our go-to resource and I would have no hesitation in recommending them."
3. Boring Money
Mission
Founded in 2015 by Holly Mackay, Boring Money's mission is "to become the most trusted brand in the UK for people who need help to make better choices with their investments and pensions".
Whatever point you're at in life, there's a Money Tribe for you. Building up a catalogue of guides from Junior ISAs to personal pensions, Boring Money has you covered with all the financial know-how you'll need.
Features
Boring Money is a consumer-centric independent business, with the simple aim of making money less boring. You can find information categorised by either goals or products. And introducing Boring Money Best Buys to show which providers have the Boring Money stamp of approval.
Key features of Boring Money include:
Understand common priorities for people at your life stage.
Make sustainable choices with your savings.
Get to know your options for savings, investments and pensions.
Calculate and compare fees for ISAs and pensions.
Community
Known for giving out awards over receiving them, Boring Money has received acclaim from the industry in battling for simplicity in finance. Holly's following has grown and grown. Boring Money has consistently maintained an Excellent Trustpilot rating. What does the Boring Money army love?
Mo, a Boring Money customer, wrote: "Love Holly Boring Money! Never boring. A funny and informative blog which has helped me understand a little more about finance and given me the confidence to move on. Thanks Holly and team."
2. Starling Bank
Mission
Founded in 2014 by industry-leading banker Anne Boden, Starling Bank's mission is "to create a new kind of bank and to make banking more inclusive by putting customer needs first".
Integration with other Fintechs, through Starling Marketplace, means you can see all your accounts in one place. Despite being branchless, Starling has opened more than 2.5 million customer accounts - and counting! Another great example of financial technology taking off.
Features
Starling Bank is a digital bank utilising the latest technology for the ultimate customer experience. Both personal and business banking at your fingertips, the online giant offers options for a greener future and multi-currency accounts for jet setters too.
Key features of Starling Bank include:
Split the Bill and send out IOUs in just a few taps.
Personal Spending Insights into the inner workings of your own financial life.
Link accounts from your banking app, from PensionBee to Flux.
Create visual spaces within your account for all your saving goals.
PensionBee customers can see their live pension balance within the Starling Bank app through Open Banking.
Community
From Which? Recommended Provider for Current Accounts 2021 to British Best Bank Winner 2021, Starling Bank has been winning awards since starting up. Starling Bank has consistently maintained an Excellent Trustpilot rating. Here's what Starling Bank customers love:
Kyle, a Starling Bank customer, wrote: "Starling are by far the best bank in the UK. I have had accounts with a number of other banks, but none of them compare to Starling. A modern mobile app, saving spaces, helpful advisors, spending tools, beautiful iPad support app, notification on transactions, and more! They're also constantly improving and adding cool features."
1. TopCashback
Mission
Founded in 2005 by Oliver Ragg and Mike Tomkins, TopCashback's mission is "always following the policy of 'Fair Play'." TopCashback keeps introducing smarter savings like Snap & Save, where customers can send pictures of supermarket receipts for eligible cashback. 'Fair Play' is expanding further, with over 20 million customers worldwide.
Features
TopCashback is another cashback service, with a marginal competitive edge on Quidco depending on your needs. Speeding up the claims process on rewards, the app continues to innovate and provide a slick service to regular spenders.
Key features of TopCashback include:
7 days-a-week customer care and user friendly mobile app.
Payments made up to 8 weeks quicker with "Faster Paying" merchants.
Compare broadband and insurance deals with TopCashback Compare.
Additional competitions, promotions and cashback deals.
Community
Reigning champions of the Consumer Moneyfacts Awards 2021 by giving a voice and championing the needs of its 15 million members. TopCashback has consistently maintained an Excellent Trustpilot rating. Here's what TopCashback customers love:
Colin, a TopCashback customer, wrote: "I've often heard the phrase money for nothing, and even used it myself once or twice, but didn't believe it was true. But, the amount that I've received from TCB so far in this year has almost paid for my car insurance. Give it a try and you won't be disappointed."
Countdown of Top 10 (recap)
Lifetise
Money Dashboard
Snoop
Emma
Gener8
GoHenry
Islamic Finance Guru
Boring Money
Starling Bank
TopCashback
Risk warning
As always with investments, your capital is at risk. The value of your investment can go down as well as up, and you may get back less than you invest. This information should not be regarded as financial advice.